Invite, enrol, and manage multiple classes within each subject.
This article acts as a quick guide and directory to shorter tutorials on specific parts of the Students page. Each link below opens in a new tab.
The class code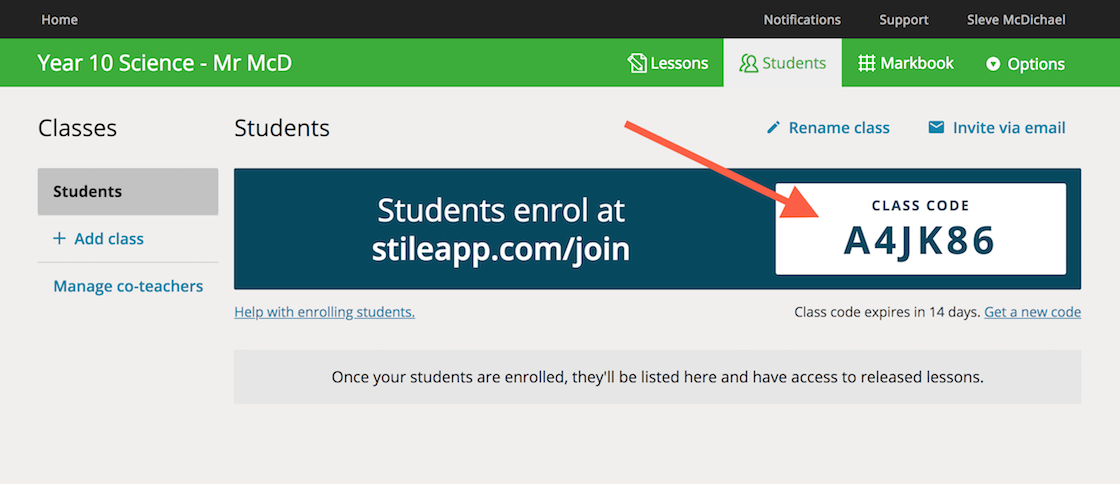 The class code allows students to join a specific class within a specific subject.
Add students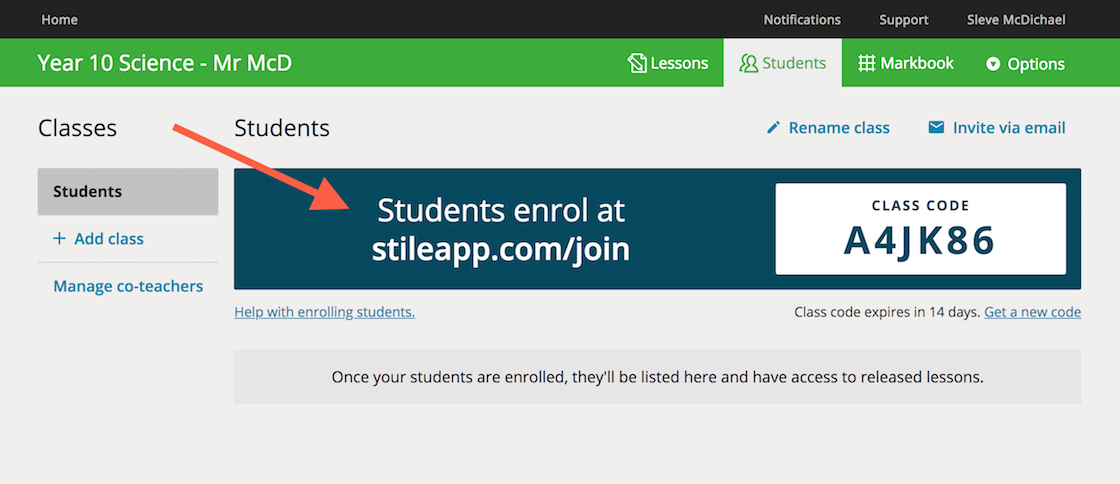 Students enrol in a class to work on resources (activities, lessons, assessments) within a subject. They must be invited by the subject's teacher.
Remove a student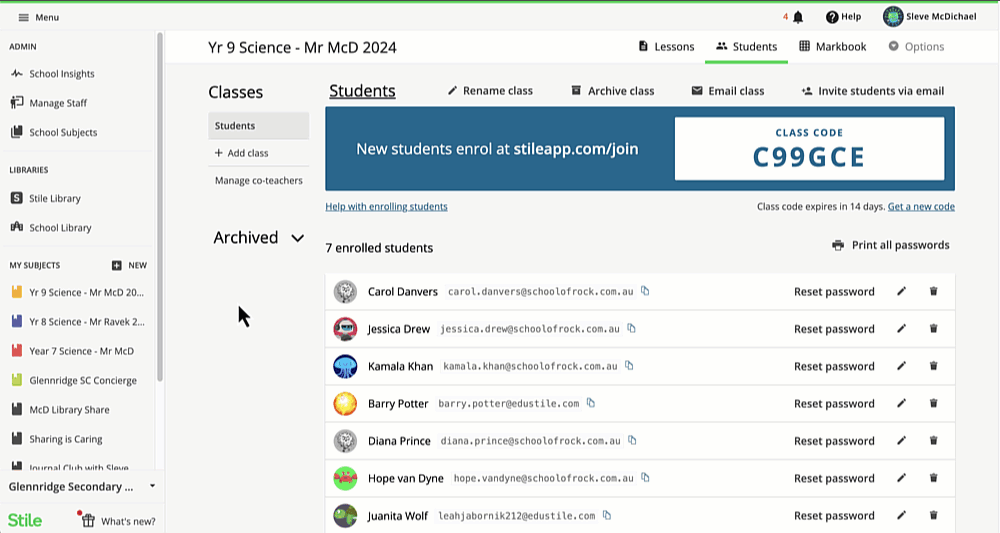 Only remove a student if they haven't completed any work within that subject.
Reset a student's password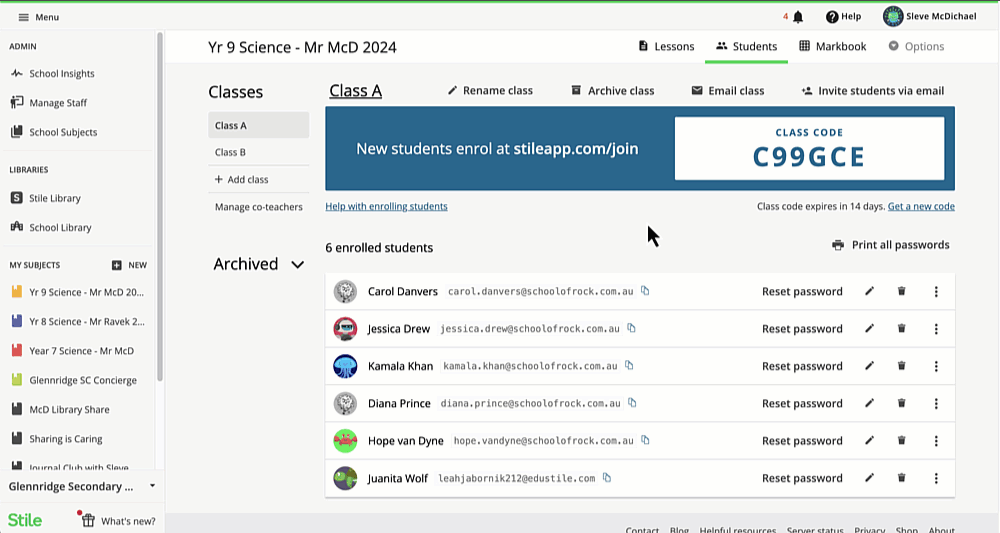 Teachers can create temporary passwords for students to help them quickly recover account access.
Make a new class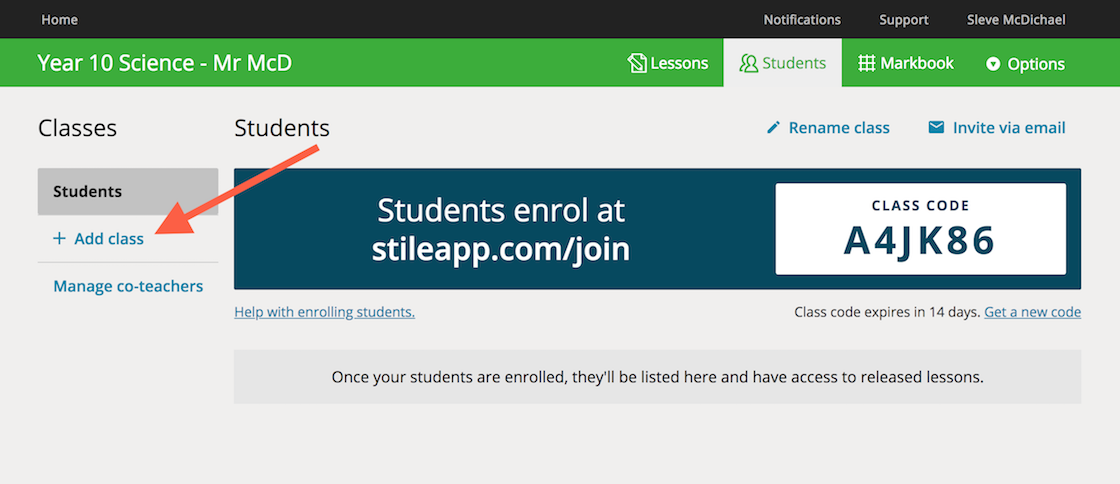 Each subject can contain multiple classes, or groups of students.
Move a student between classes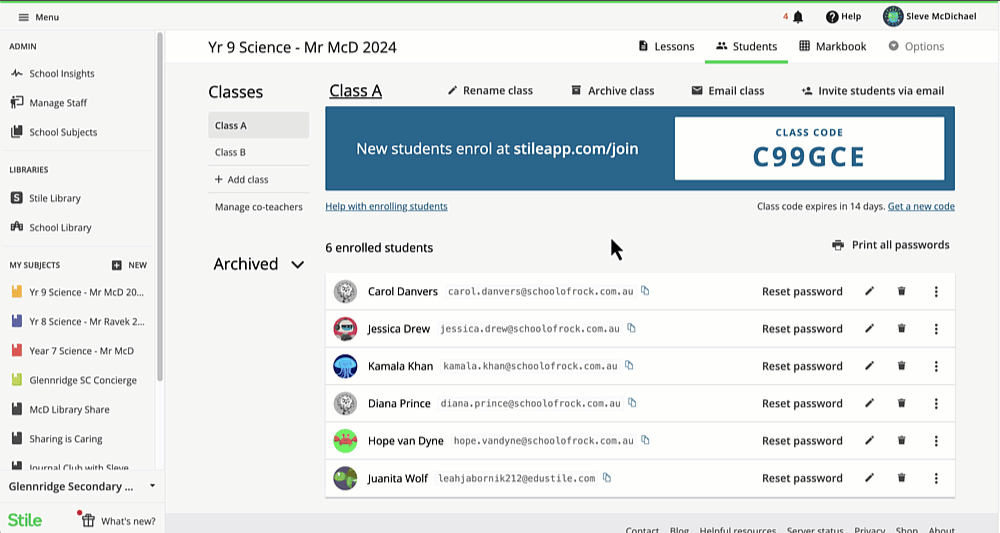 A student can only be enrolled in one class within each subject. They can be moved between classes in that subject at any time.
Delete a class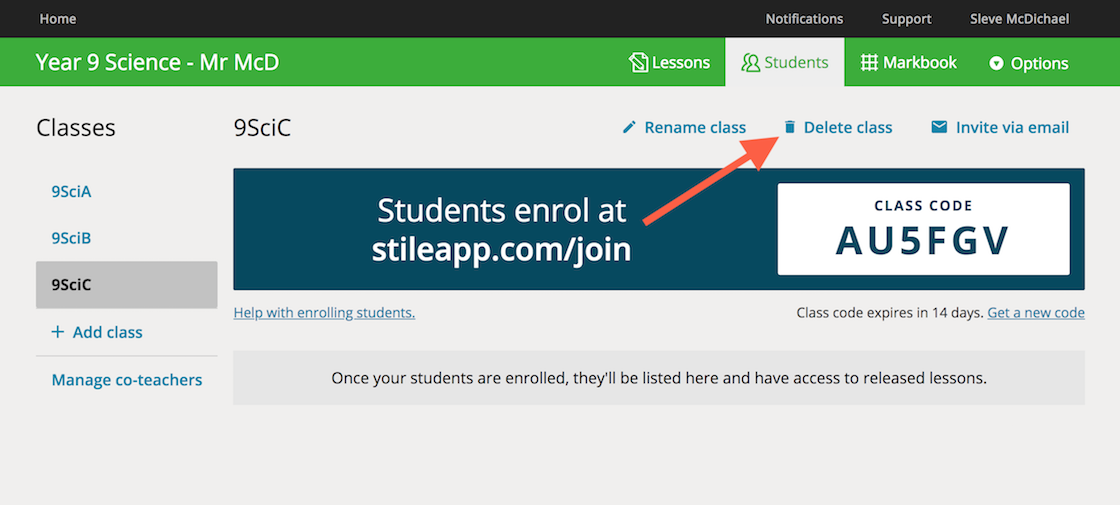 A class can only be deleted if it does not contain any students.
Archive a class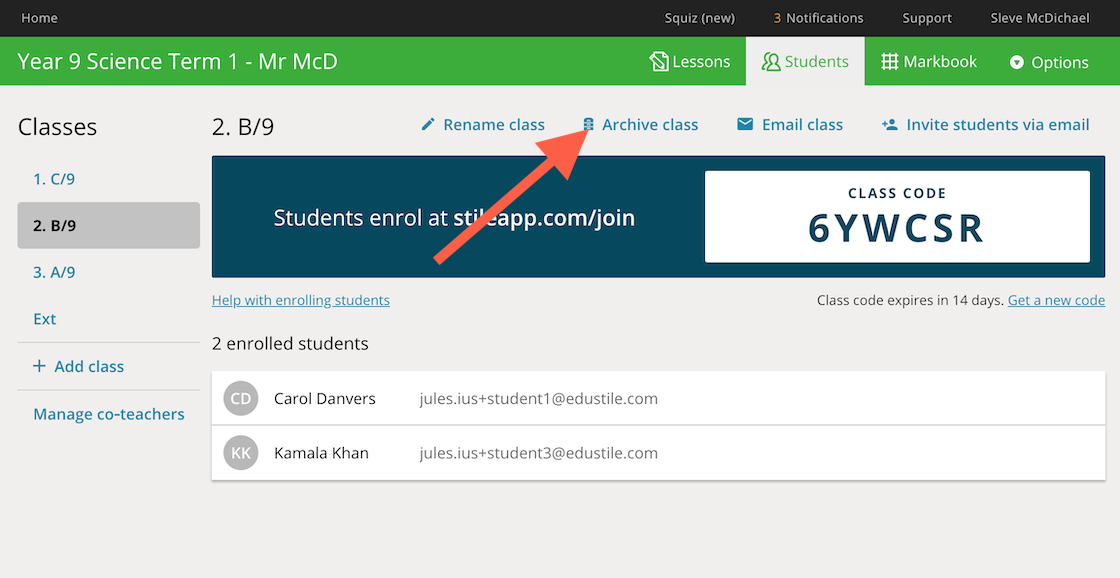 Archiving removes the class from the Markbook and preserves the student work. Students in the archived class will no longer see the subject on their home page.
Add a teacher to a subject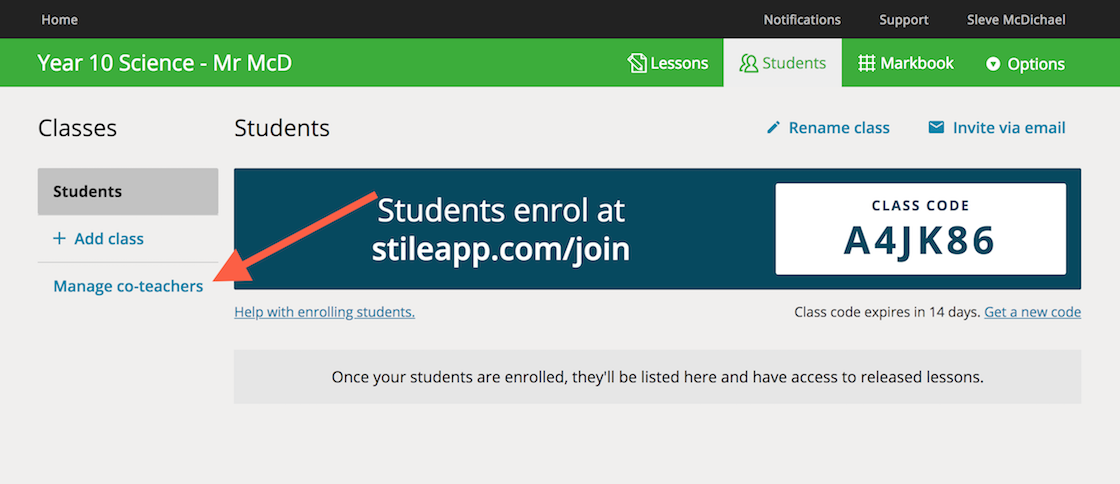 Multiple teachers can be enrolled in a single subject. Every teacher within the subject can modify its resources, manage classes, and review student work.