Only remove a student from a subject if the student has not completed any work.
If the student has no work to preserve: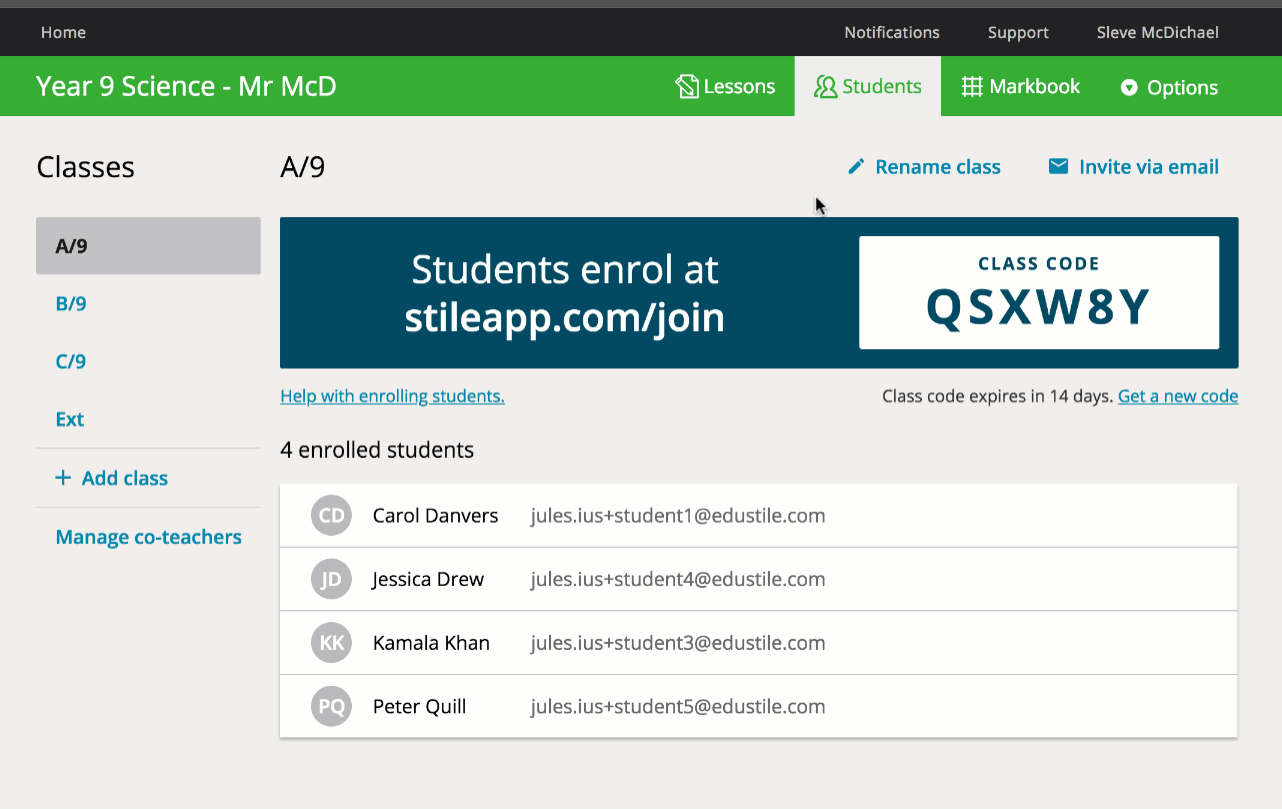 On the Students page, select the class that the student is currently in.
Hover over the student's line in the class list to reveal the Remove option.
Click Remove to prompt a warning message. Read the message carefully and then click Remove.
If a student has multiple accounts, contact Stile Support to merge the accounts together. This will preserve all work completed on both accounts.