A student can only be enrolled in one class within each subject. They can be moved between classes in that subject at any time.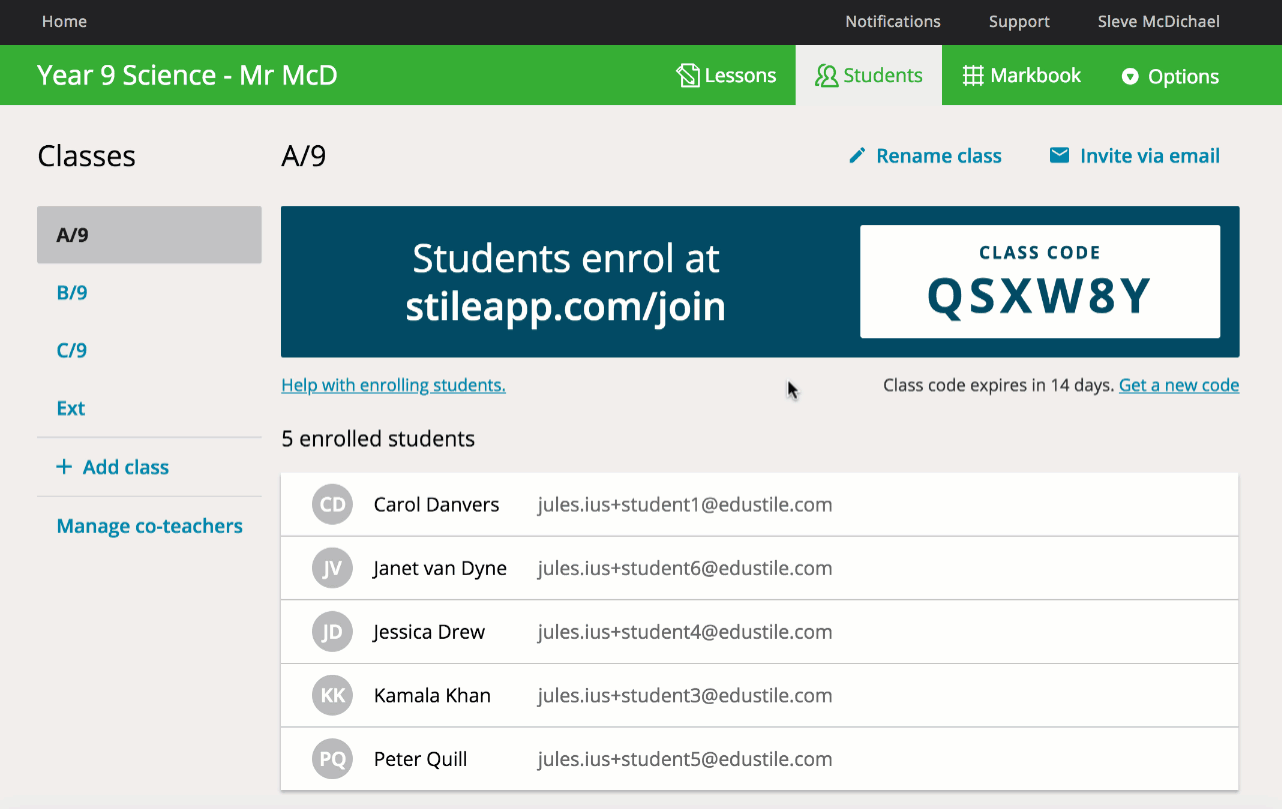 On the Students page, select the class that the student is currently in.
Hover over the student's name and the cursor will become a directional arrow.
Drag the student into the desired class in the left column of the page. A notification will appear on the right to confirm the action.