Markbook filters offer a powerful way to view and control a select number of students and/or lessons.

Filtering your Markbook offers a variety of benefits. It helps you focus on specific lessons or students, it reduces loading times by eliminating the marks you don't need to see at the moment, and it allows you to control lessons for specific groups of students when combined with the class controls.
Here's what you can do:
How to apply filters
At the top left corner of the Markbook, click the Filter dropdown menu. Three options appear.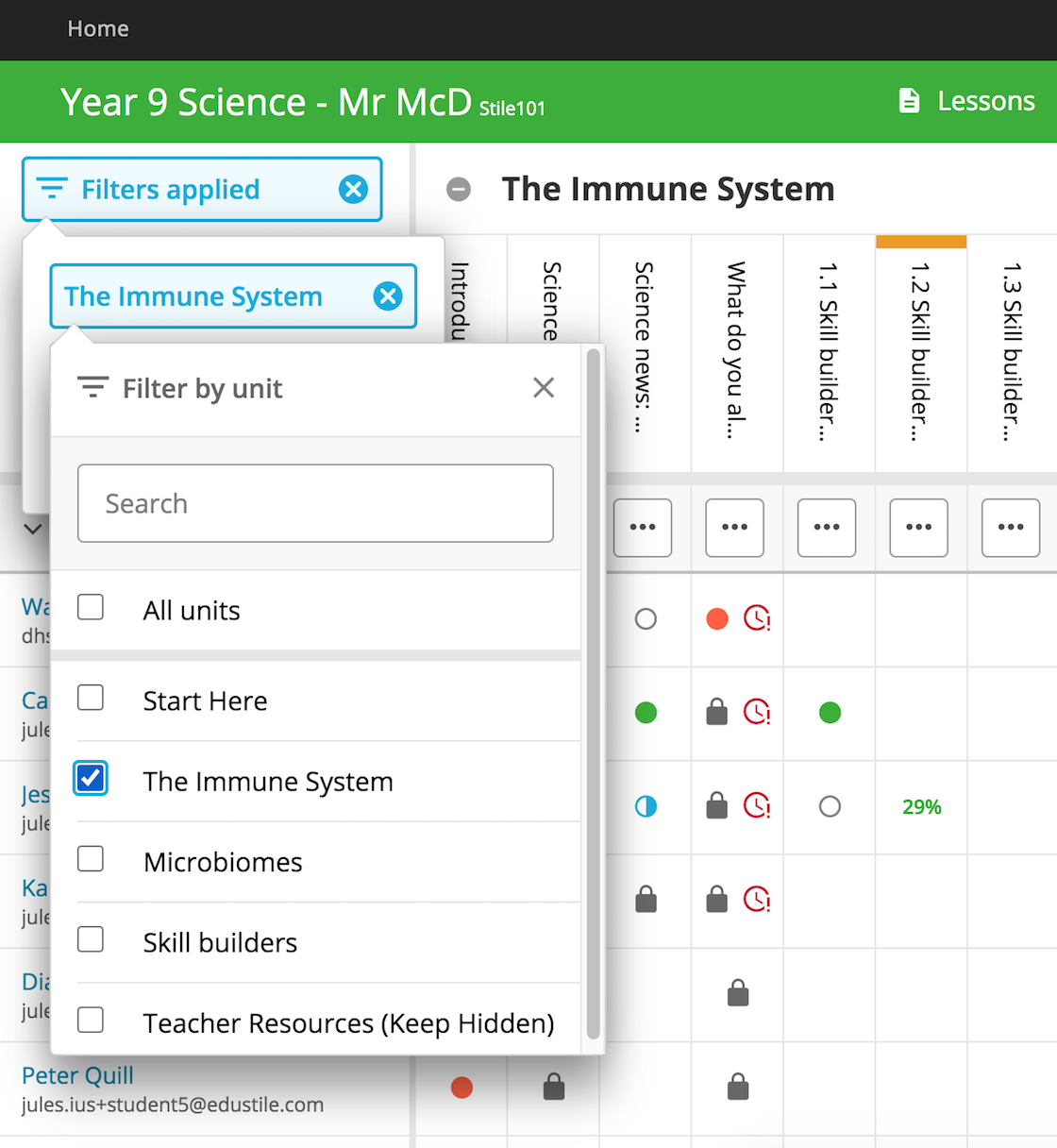 The first option allows you to select specific Units, or Folders. Click the tick boxes next to whichever folders you'd like to look at in the Markbook. The rest will be hidden from view. In the example above, The Immune System is the only folder selected.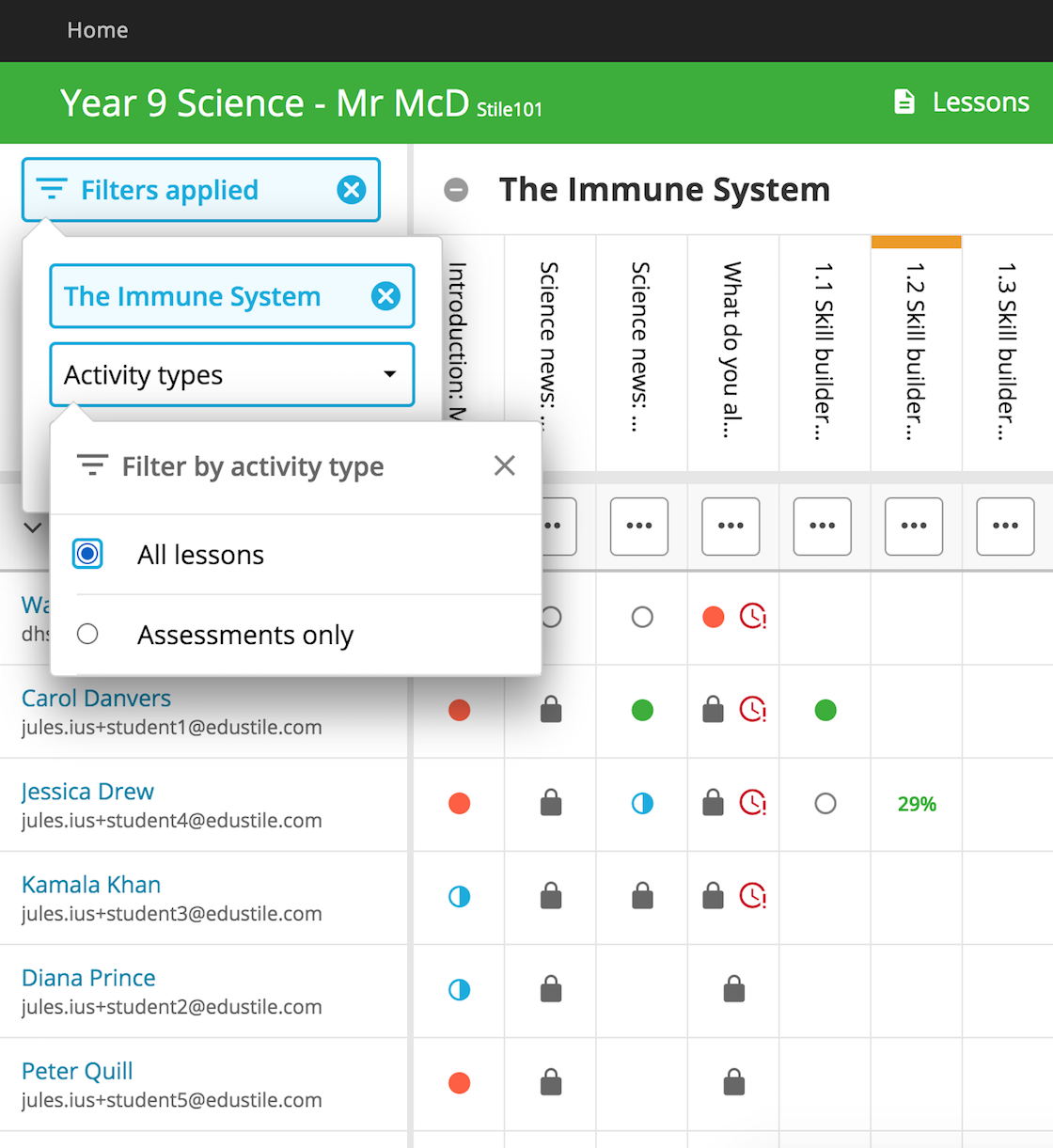 The next option allows you to view All lessons or Assessments only. Assessments are marked with an orange stripe above their titles. Selecting Assessments only will hide all non-assessed lessons. In the example above, All lessons is selected.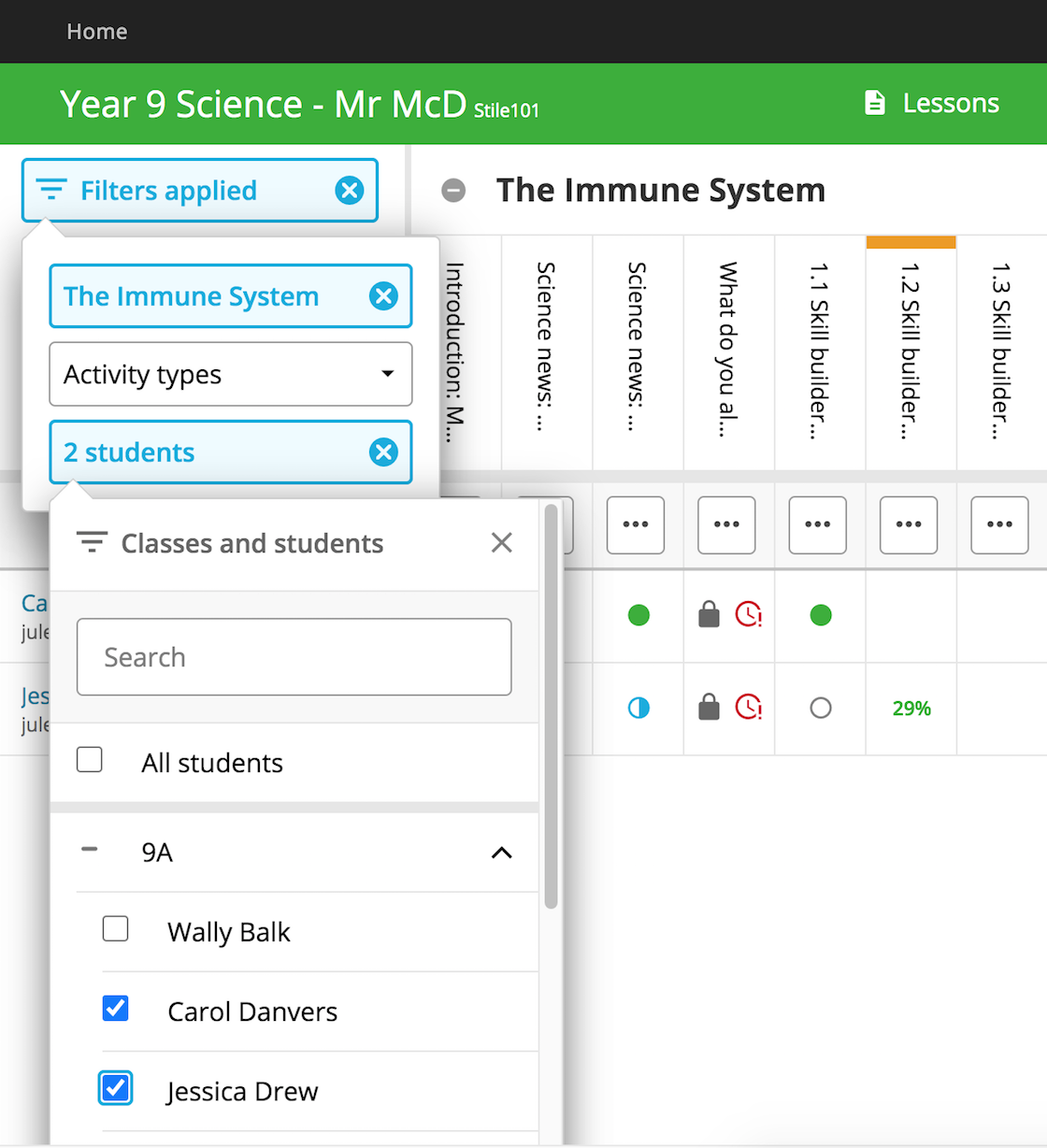 The third option lets you focus on specific classes, or you can drill down further to select specific students. In this example, Carol and Jessica from Class 9A have been selected. All other students in the subject are now hidden from view.
Protip: You can use the Markbook filters for parent-teacher meetings by selecting a single student to review. Learn more tips about running parent-teacher meetings with Stile here.
How to remove filters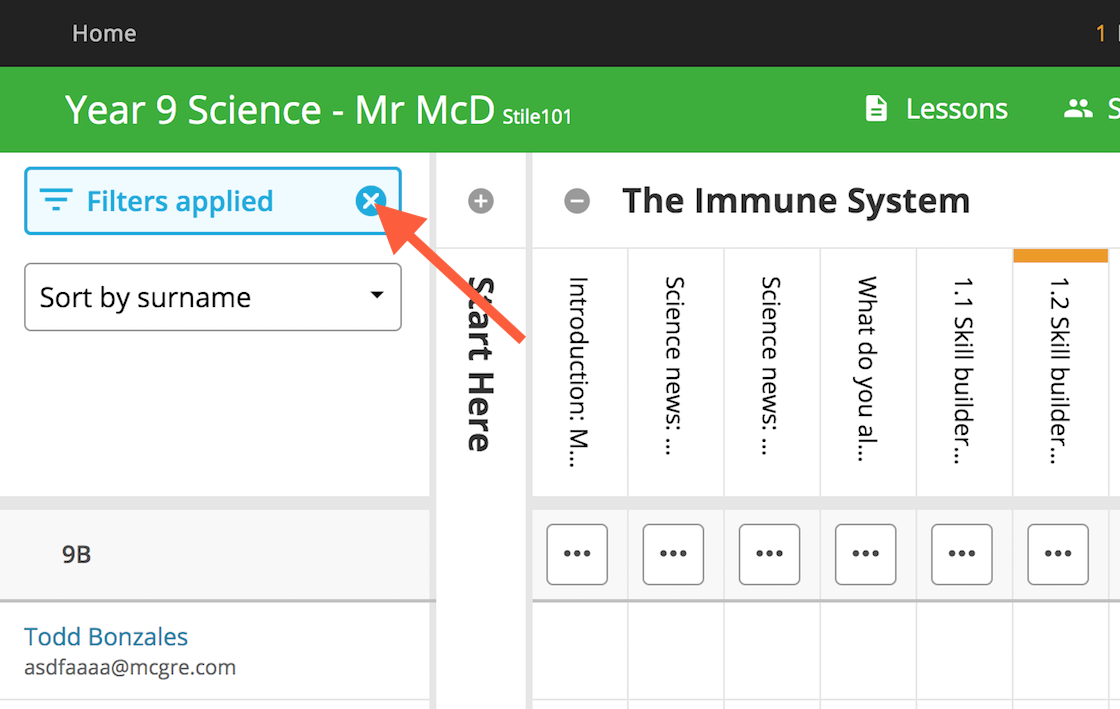 The Filter menu will be highlighted blue when filters are applied to make it clear that you are looking at a filtered Markbook. You can quickly remove all filters by clicking the blue (x) icon next to the Filters applied label.
Combine filters with class controls
When the Markbook is filtered to only display select students, then only those students will be affected by class controls. This is especially useful in situations involving differentiation, group projects, or staggered lesson completion (eg. students sitting a make-up exam).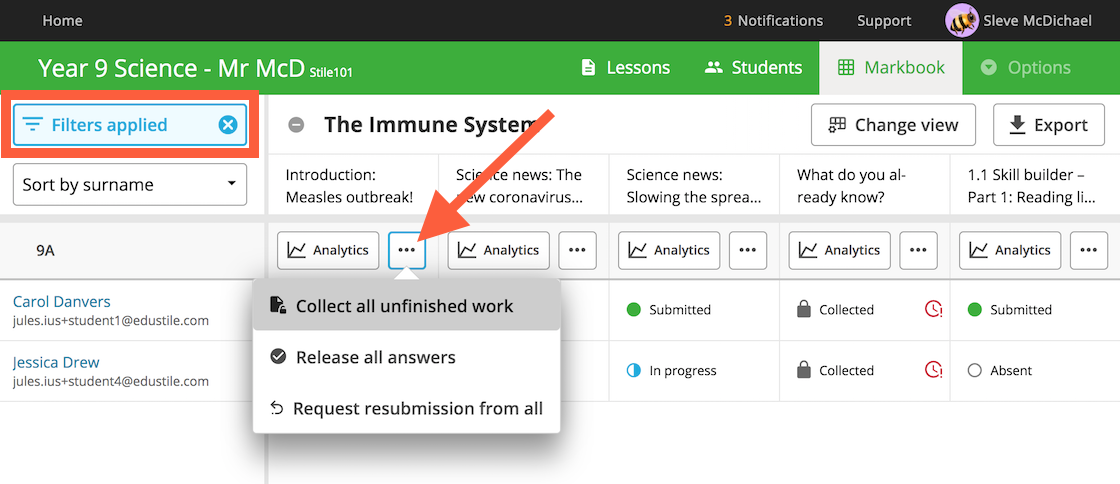 Select the students you want to focus on using the Filters. Then, use the class controls in the desired lesson to perform a group action on those students' worksheets (Collect, request resubmission, or release answers).
In the example above, Carol and Jessica will have their work collected on the Immune System Introduction lesson. There are several other students in 9A, but their work won't be collected because they do not appear in this filtered view of the Markbook.
---
You may also be interested in the following resources: