Assessed lessons differ from standard (non-assessed) lessons in 3 ways:
The student is unable to take back their work once it has been submitted;
The teacher can assign marks to each question, resulting in an overall percentile result;
Automatic feedback is not visible to the student until marks and feedback are released by the teacher.
Lessons are not assessed by default, following pedagogical studies on formative assessment. Assessment mode can be enabled or disabled on any lesson by the teacher.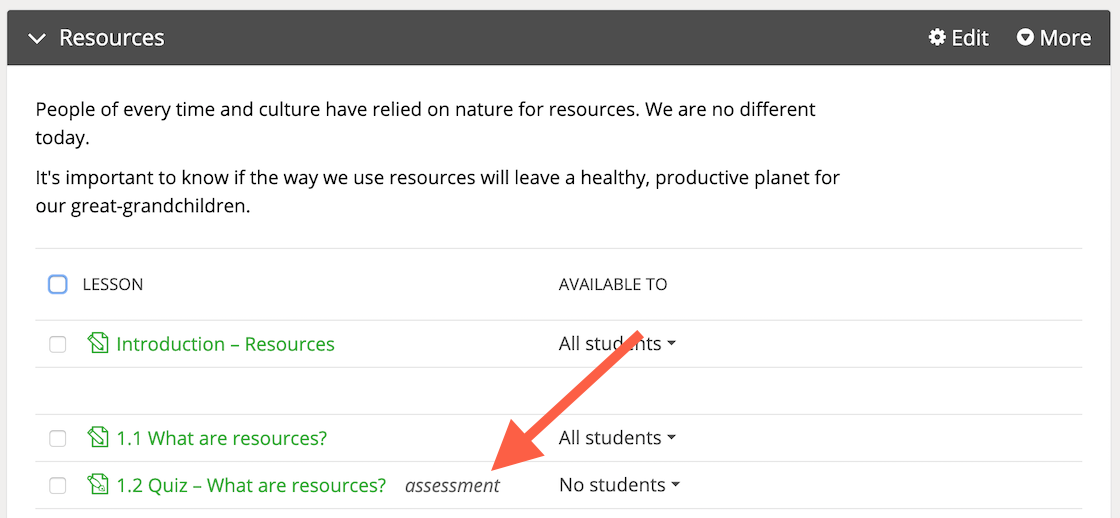 On the Lessons page, Assessments are labeled with a slightly different pen and paper icon and an emphasised assessment label.
Within the lesson, the student and teacher both see an orange Assessed label in the upper left corner of the cover image.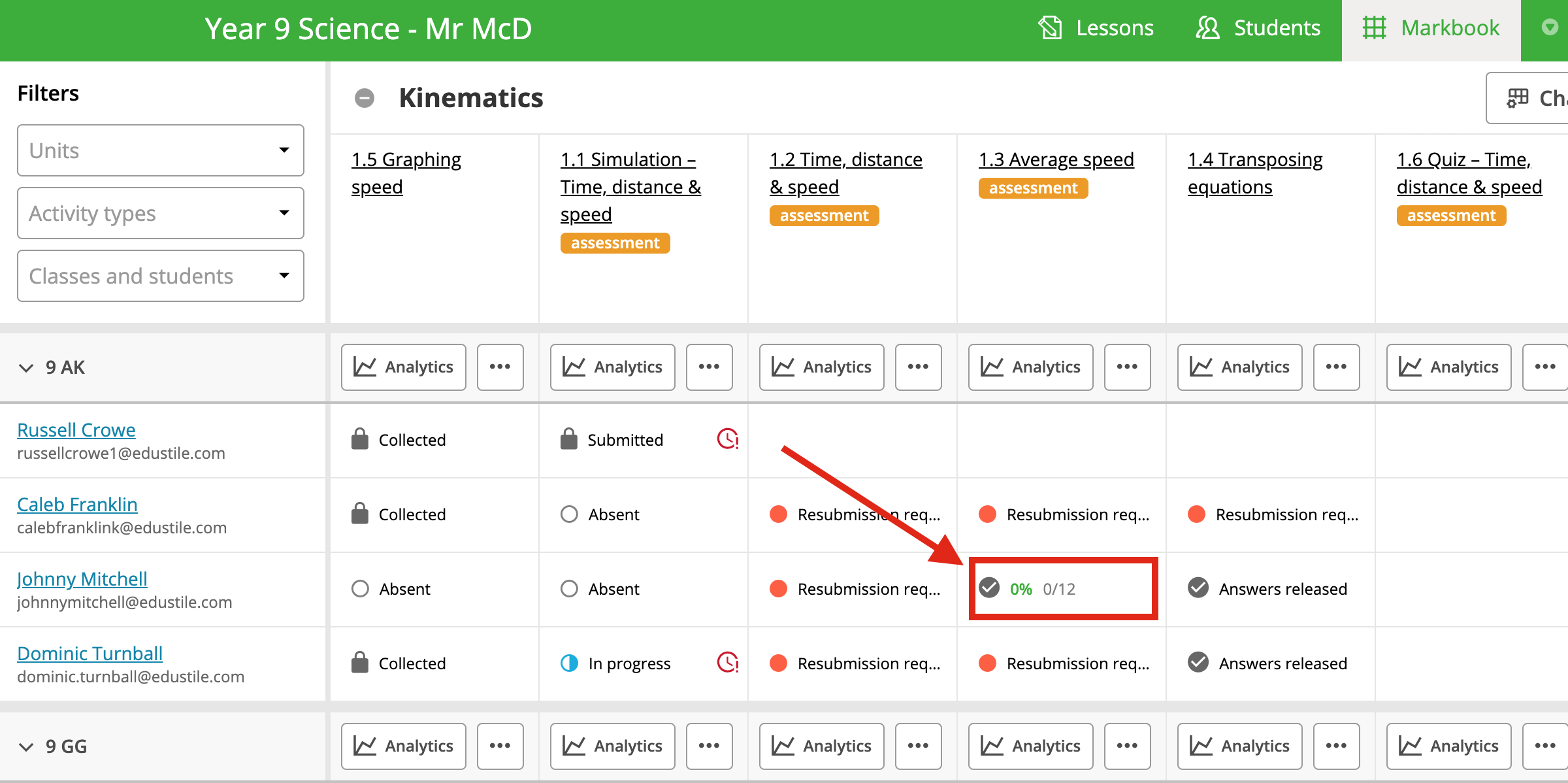 In the Markbook, Assessments are emphasised with orange titles and the student's percentile and mark are displayed after the teacher releases feedback.