Mark values for each question can be changed in Assessments.
Each question in an assessed Stile Lesson (tests, quizes, and check-ins) is worth one mark by default. Auto-marked interactive canvases are awarded 1 mark for each object that's given a marking box. You may want to change the mark value of a question if it includes multiple correct answers or if it is evaluated on more than one criterium.
Note: If student work has already been submitted on the Assessment, then the mark values on their submission will not update retroactively. You will need to request resubmission and then collect the work to apply the changes you made. Any new student work submitted after your edits will reflect the new values.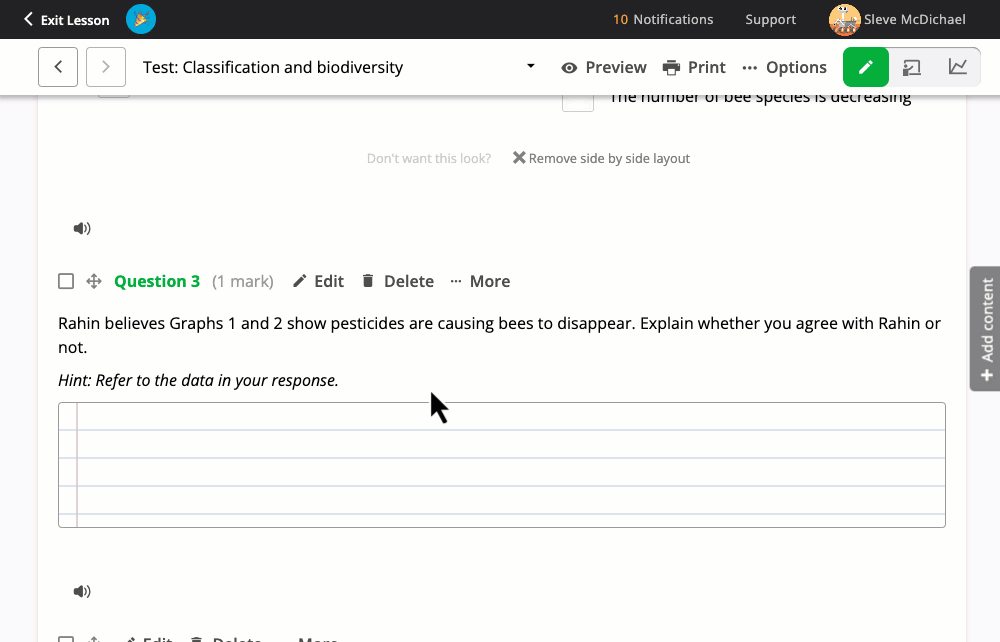 In Prepare mode, click the Edit button next to the question's number to reveal its options and see the mark value at the bottom right corner of the question text box. You can type a number directly in the text box labeled out of or use the arrow buttons next to the box to increase or decrease the number value.
Click the Done button at the bottom of the question to save your changes.
---
You may also be interested in the following resources: