Mark values for individual questions can be modified by the teacher in Assessments.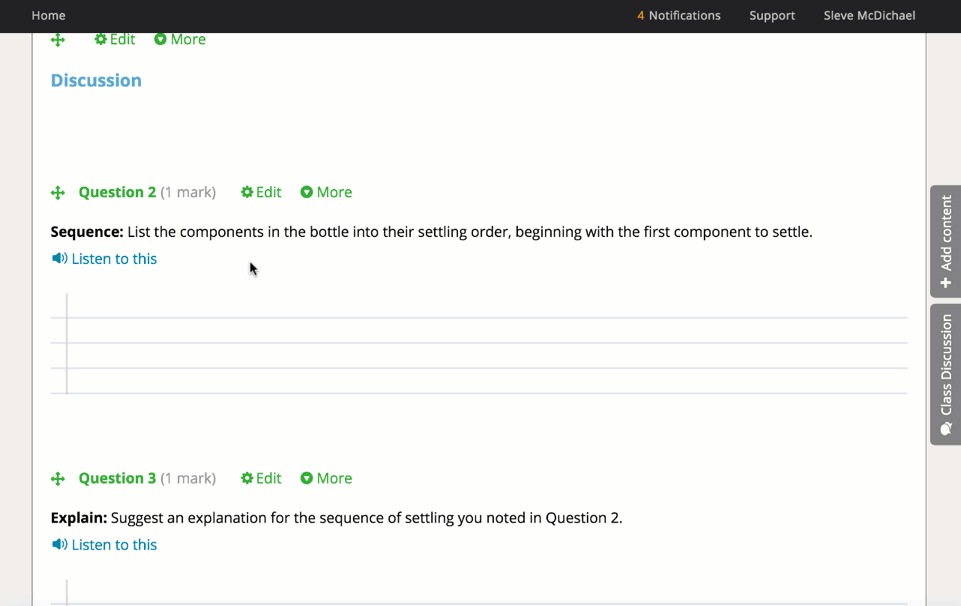 Click Edit on the question to reveal its options and see the mark value directly below the question field.
Type directly in the field or use the arrow buttons that appear to modify the number.
Click the Done button at the bottom of the question to save your changes.
Note: If student work has already been submitted on the Assessment, then the mark values on their submission will not update retroactively. Any new student work submitted after the changes will reflect the new values.