Compare student answers to model answers and discuss them in class.
Model answers are embedded into each open-ended question in Stile, and teachers can modify these or create their own. Teach Mode and Quick review allows teachers to quickly compare student answers to model answers, and it also allows them to review answers with students in class. Currently, you cannot release model answers to students. They are available as a tool to help you review student work or foster discussion.
Learn more about using Model answers to mark student work in Quick review here.
This article focuses on creating and editing model answers.
Examples of when you would edit a model answer:
You want to add notes for reference when marking student answers;
You edited a question and want to update the answer to reflect those changes;
You created your own question from scratch.
Not what you're looking for? Try these resources instead:
Step-by-step guide
Step 1: Find the question/answer you want to edit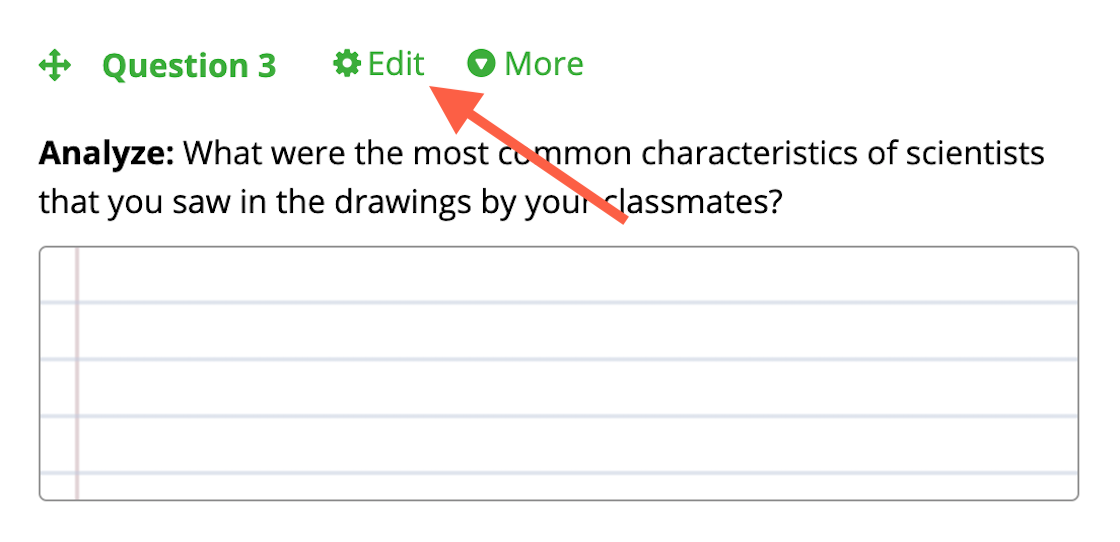 From the Lessons page, find and click into the lesson that you want to work on. Scroll down through the lesson until you find the question and click on its Edit button.
Step 2: Click on the Model answer tab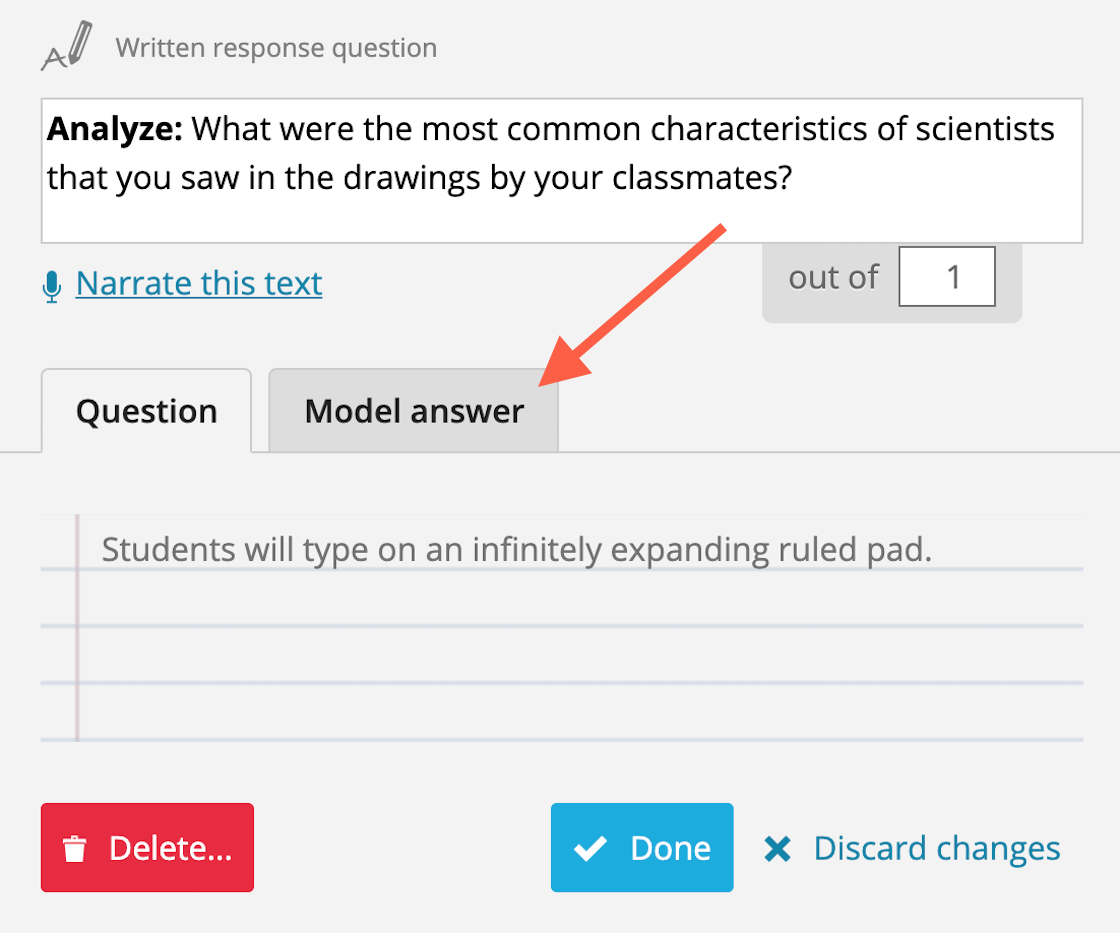 The first tab below your question text will be labeled "Question" or "Student answer." This is where your students will fill in their responses. Click on the next tab, Model answer, to create or edit its contents. This part of the question will only be visible to you and other teachers in the subject. Students cannot see model answers.
Step 3: Save your changes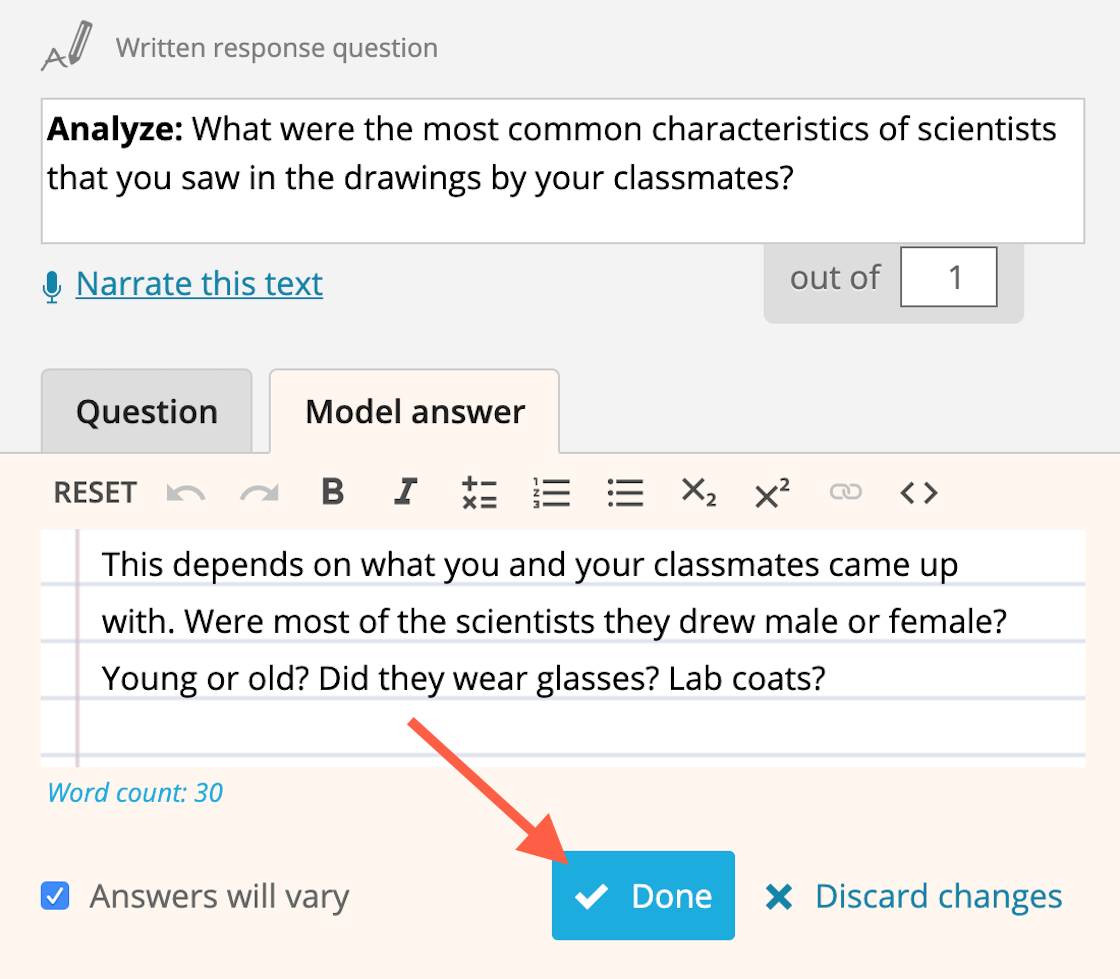 Always click the blue Done button to save your changes after editing a question! 🎓
---
These resources might be helpful for what you want to do next: