Compare student answers to model answers and discuss them in class.
Model answers are now embedded into each question in Stile, and teachers can modify these or create their own. Quick review allows teachers to quickly compare student answers to model answers, and it also allows them to review answers with students in class.
Recommended use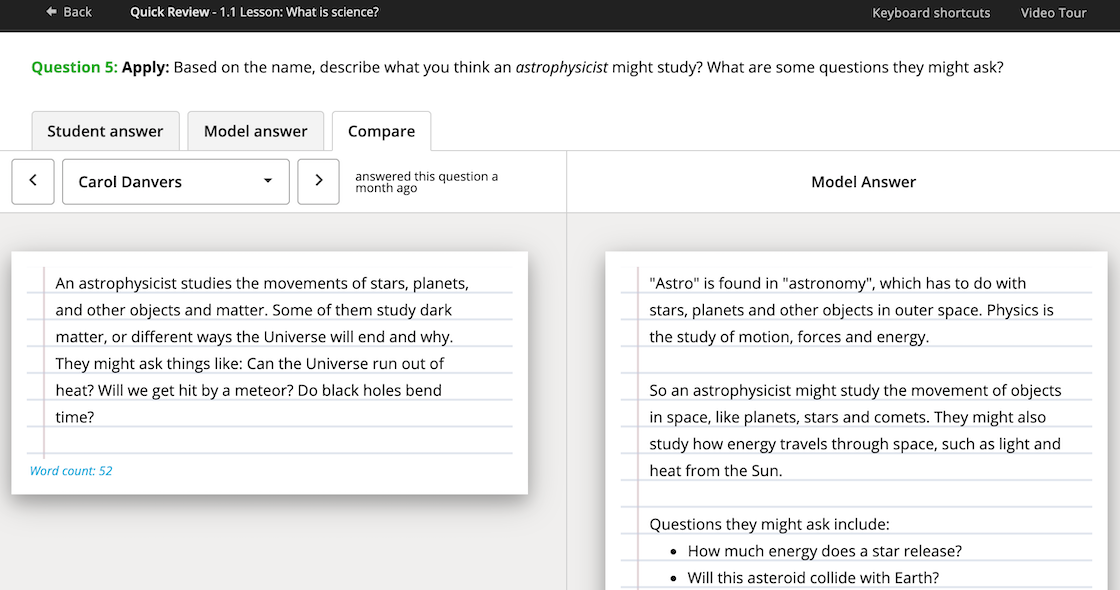 Access Quick review to mark and leave feedback on student responses. Use the Compare tab to display the model answer alongside the student answer.
Discuss the answer with the class using the Model answer tab and a projector. Individual student answers can also be discussed by using the Hide student names switch in Quick review.
Other features

Each lesson now has a Print answers button at the top of the page. Use this to print copies of the answer sheet or to save it as a PDF. (learn more here)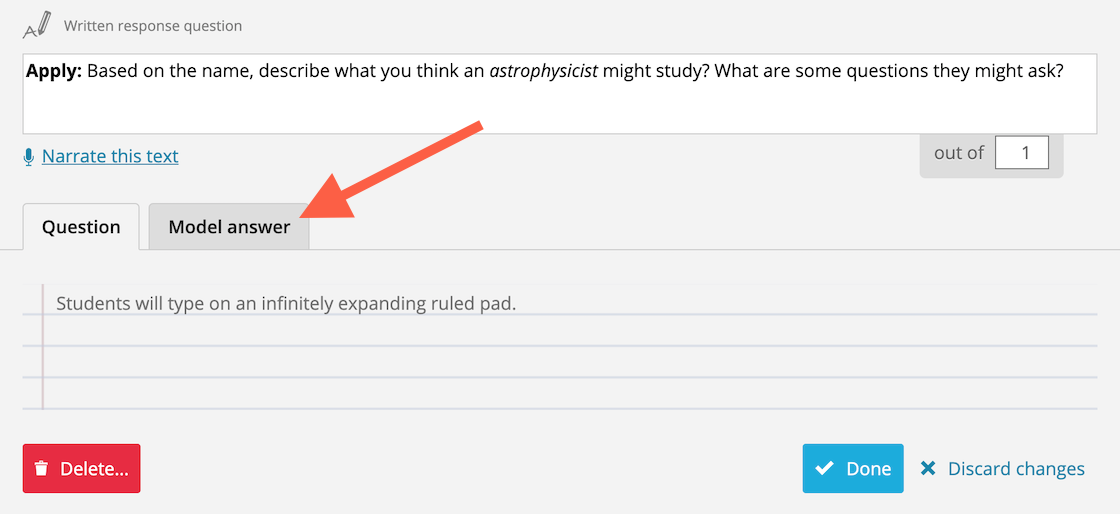 The model answer for a question can be edited within the question itself. (Learn more about customising lessons here)
Note: Students can learn more about finding the answers here.