Guide your students through downloading the Stile X app, connecting their accounts, and activating workbooks.
Stile X is your students' ultimate companion to the science concepts you teach them in Stile. It's not a textbook and it's not a study guide. It's a combination workbook and app that they can use to revise, quiz themselves and master the basics through games, activities and flashcards.
Your students can follow this step-by-step Stile X setup guide to get started, or project the guide to walk through it with your class using the steps below.
Follow the steps below to help your students set up Stile X:
1. Gather materials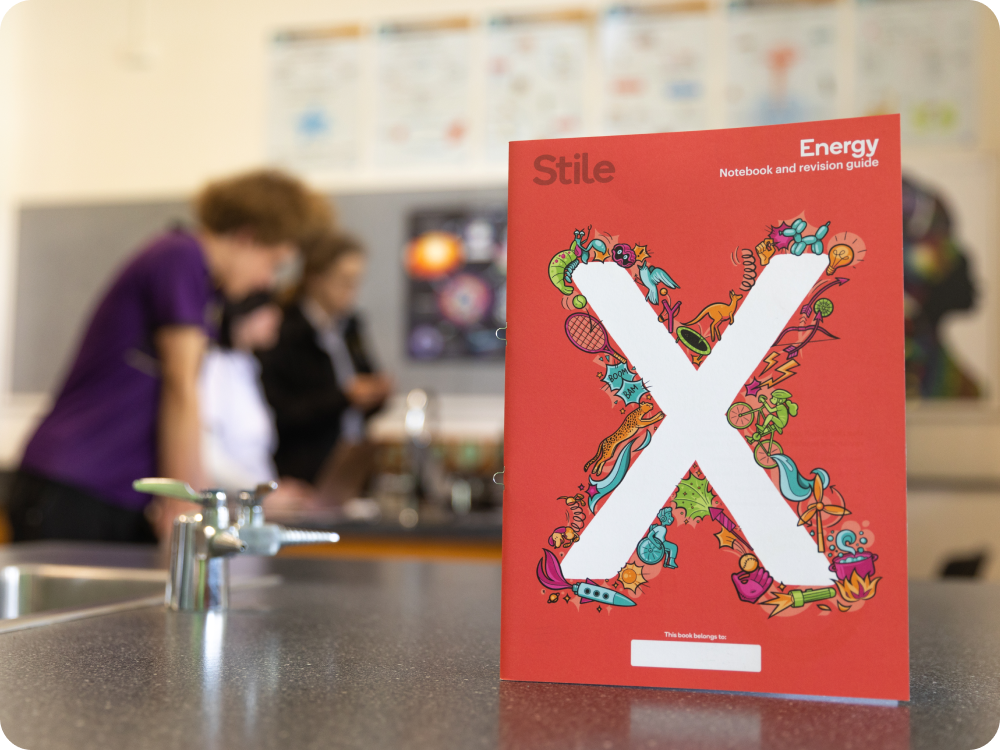 Your students will need a computer, laptop, or tablet to access Stileapp.com. If you haven't enrolled them in your Subject yet, do that first to ensure they all have active Stile accounts and remember their passwords.
Next, hand out the Stile X workbooks for the unit you plan to teach and prompt your students to bring out their mobile phones or iPads.
2. Download Stile X from the App/Play store
The Stile X app can be found in the Apple iOS store for iPhones and iPads or the Google Play store for Android devices. This app is different from Squiz, Stile's flashcard app.
Stile X downloads like any other app from the store, and contains no in-app purchases or advertising. If your students get asked for permission to access their cameras whilst using Stile X, prompt them to click Allow. This is for scanning QR codes.
If your student does not have a mobile device or tablet, move on to Step 4.
3. Log in to Stileapp.com

Direct your students to log in to stileapp.com on their laptops if they have not already done so, and then to click on their names in the upper right corner of the page. This will take them to their profile page, where they can then click the Connect to Stile X button to reveal their unique profile QR code.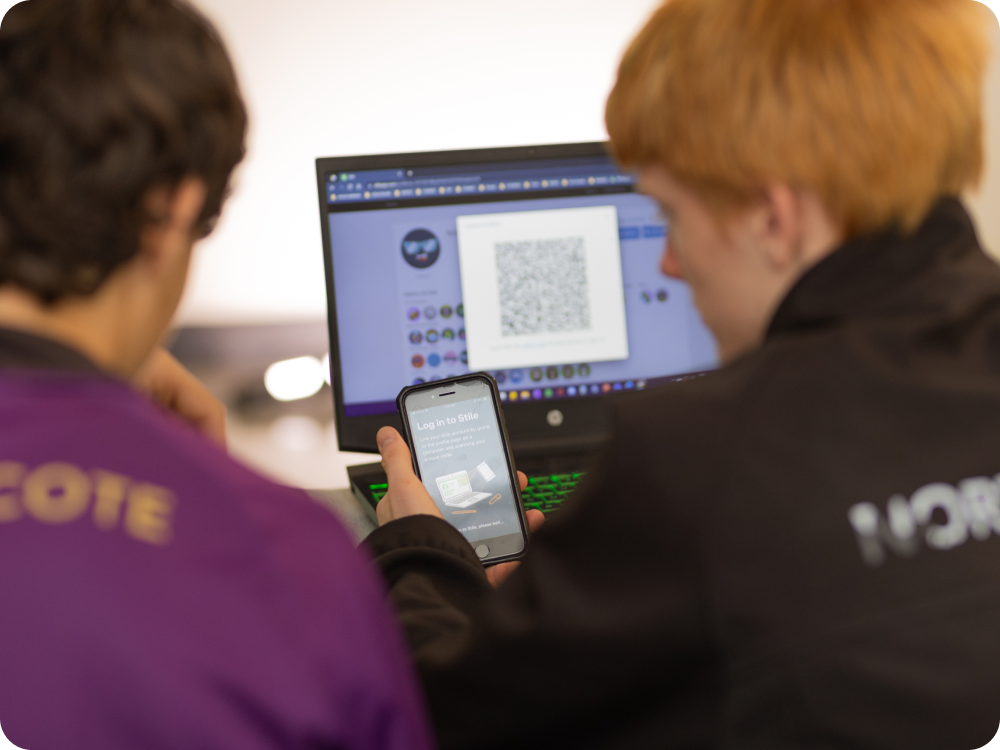 Following the prompts on the Stile X mobile app, your students will need to scan that QR code to sync the new app with their Stile profiles. Alternatively if they are using Stileapp.com and Stile X on the same device such as an iPad, they can choose the option to log in to Stile manually within the Stile X app. This option will appear on the QR scanning screen and it will redirect them to their browser to log in.
4. Scan the workbook QR code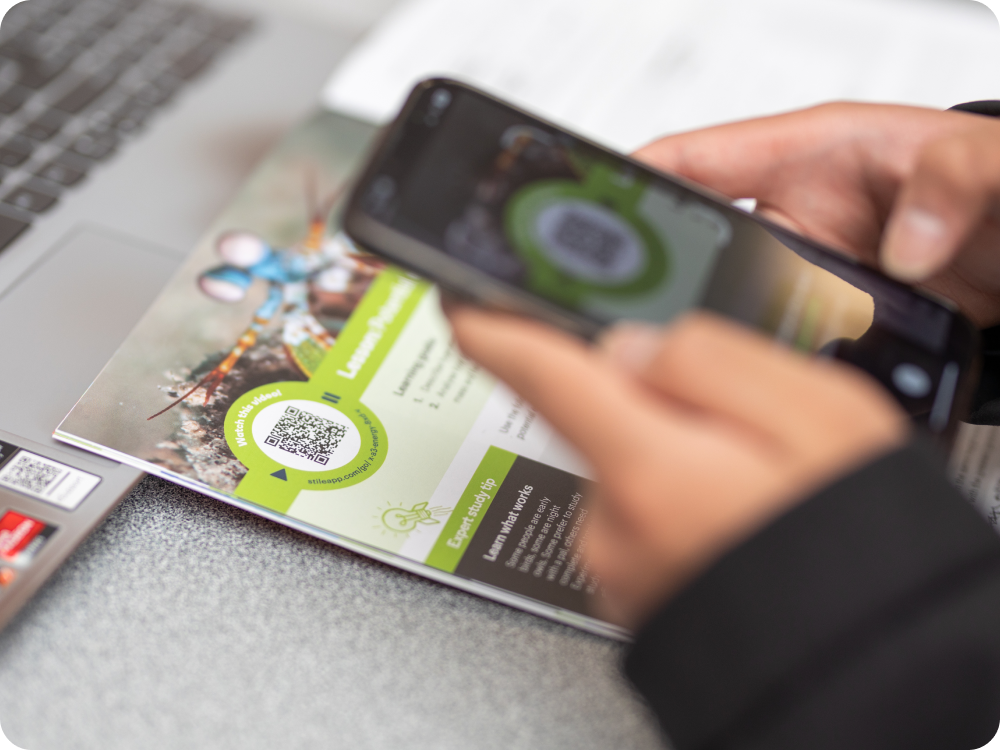 The Stile X app will prompt your students to scan the QR code in the Stile X workbook next. The code can be found inside the front cover of the workbook. This will connect the Stile X workbook to the mobile app and to the student's Stile profile.
If a student does not have a mobile device and is only using the laptop, direct them to go to one of the video or model answer URLs provided throughout the workbook. This will prompt the student to log in to Stile, and then to type in the unique identifier code printed directly below the QR code on the inside cover of the workbook.
Warning: This code is unique in each and every Stile X workbook, and it only works once! Don't let your students scan each other's codes or swap workbooks.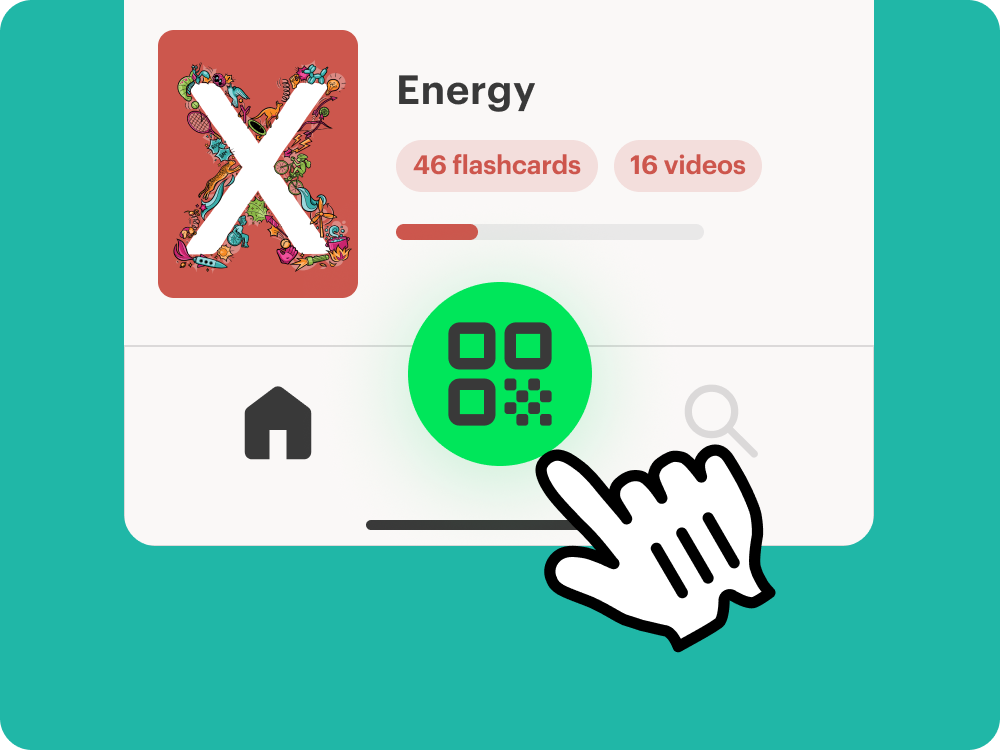 If your students already have Stile X books activated on their app or if they have more than one to scan for your course, they can tap the QR button at the bottom of the Stile X screen to scan the next workbook.
5. Give them some time to explore
Everything is connected! By now your students should be logged in to Stileapp.com and Stile X with their workbooks activated on the app. From here they can download the Stile X revision materials related the unit and have a click around. Give them a few moments to explore the flashcards and quizzes, and to see what happens when they scan the QR codes found throughout the workbook.
---
You may also be interested in the following resources: