Due dates help both students and teachers keep track of upcoming, as well as completed, work.
Due dates can be set for both assessed and non-assessed Lessons. This can help provide a clear path for students to work through their Lesson(s) in a more organised and timely way.
Teachers can easily set and edit these dates as needed, as well as assign varying due dates for each Class within a Subject.
This article covers the following:
Set the due date for a Lesson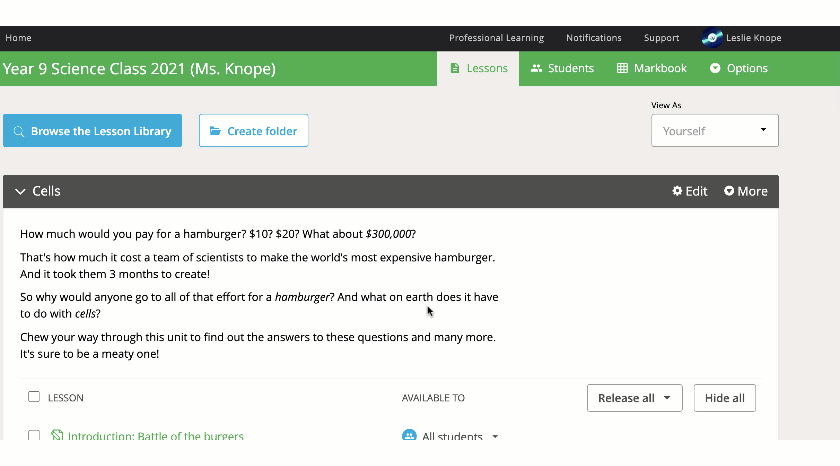 In your Lessons tab, click on the title of the Lesson you want to create a due date for.
Just below the Prepare/Teach/Analyse toggle, click on Due date.
Click into the text field or on the calendar icon to set the date.
Do the same on the clock icon to set the time.
Click the Save button to save the new due date.
Note: If you have more than one Class in the Subject and want to set different dates for each, click the I want to set a due date for each class button.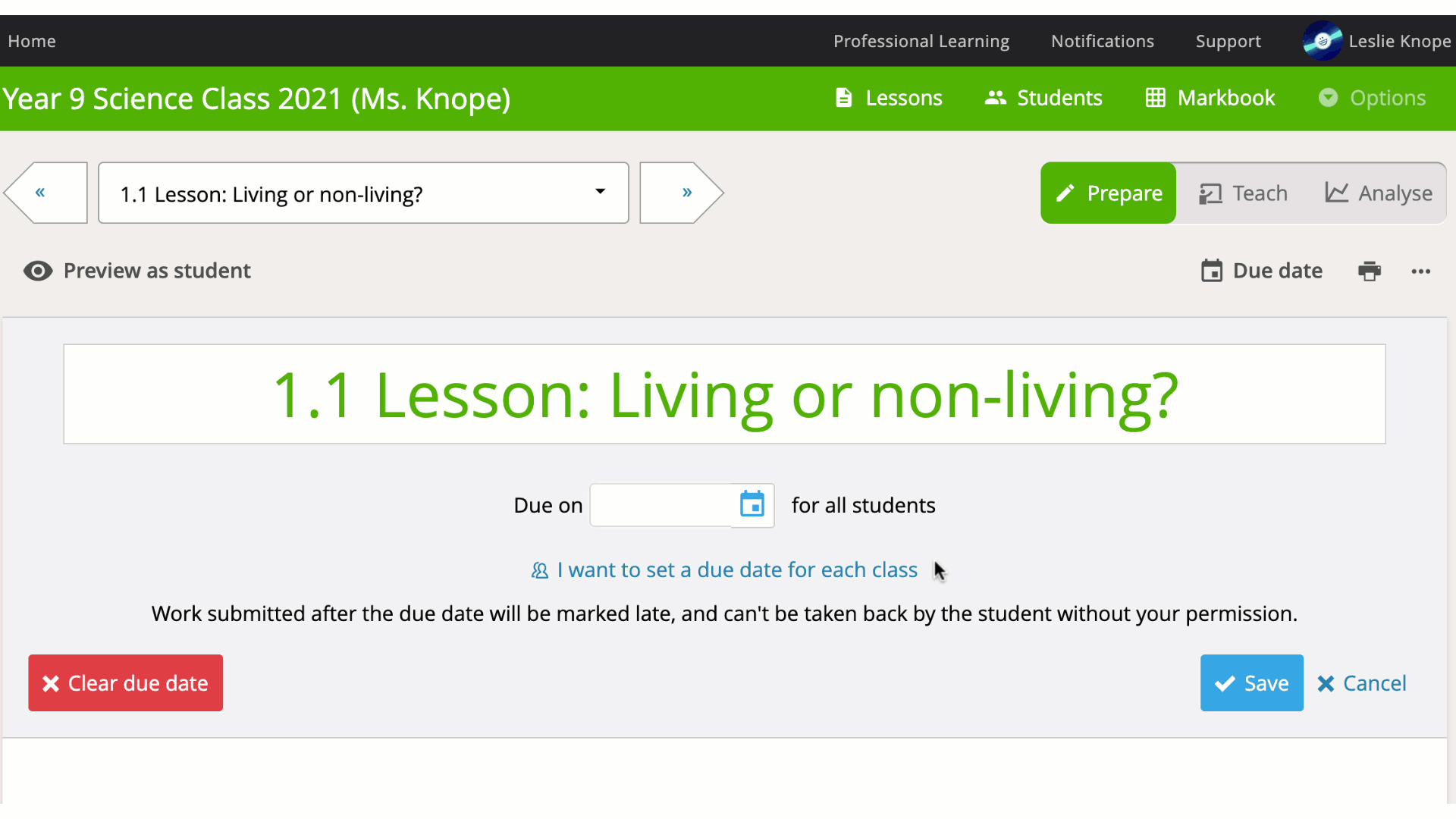 Remove the due date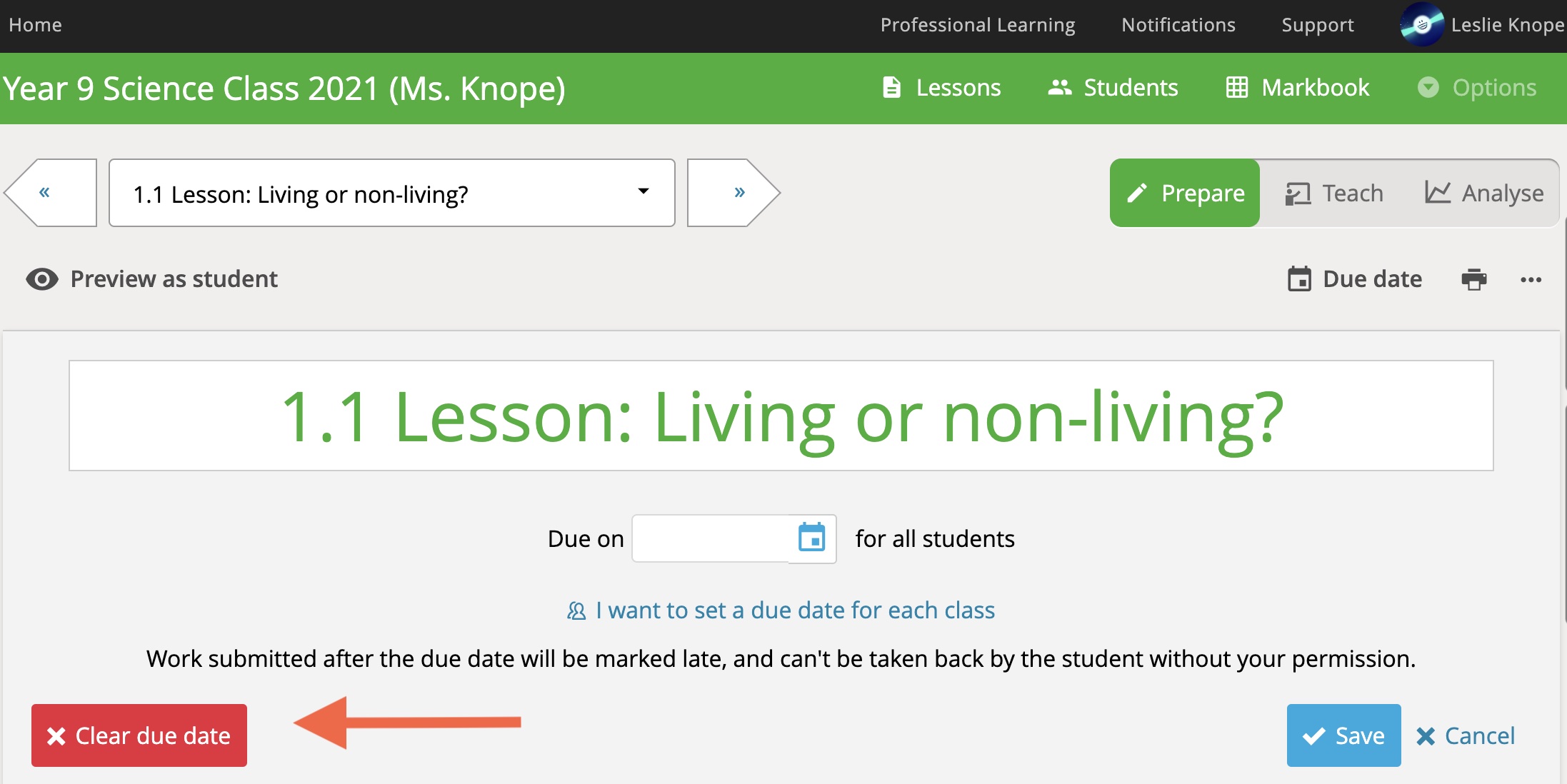 In the same screen where you set a due date, there is a Clear due date button on the lefthand side of the screen. Click here to remove the due date.
Warning: This will remove the due date for all Classes.
What the teacher sees
In the Lesson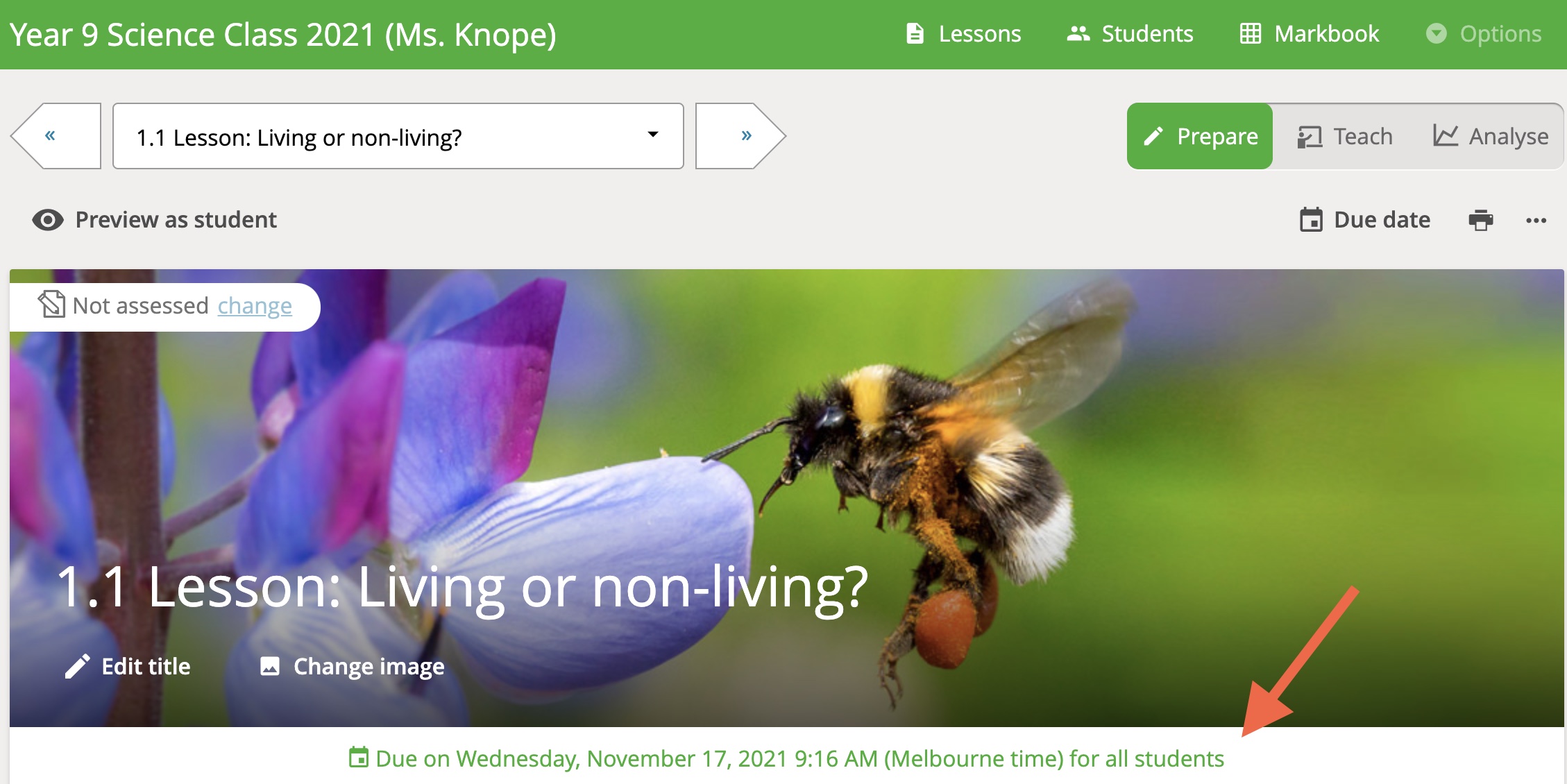 The teacher will see the due date in green below the Lesson's title and cover image.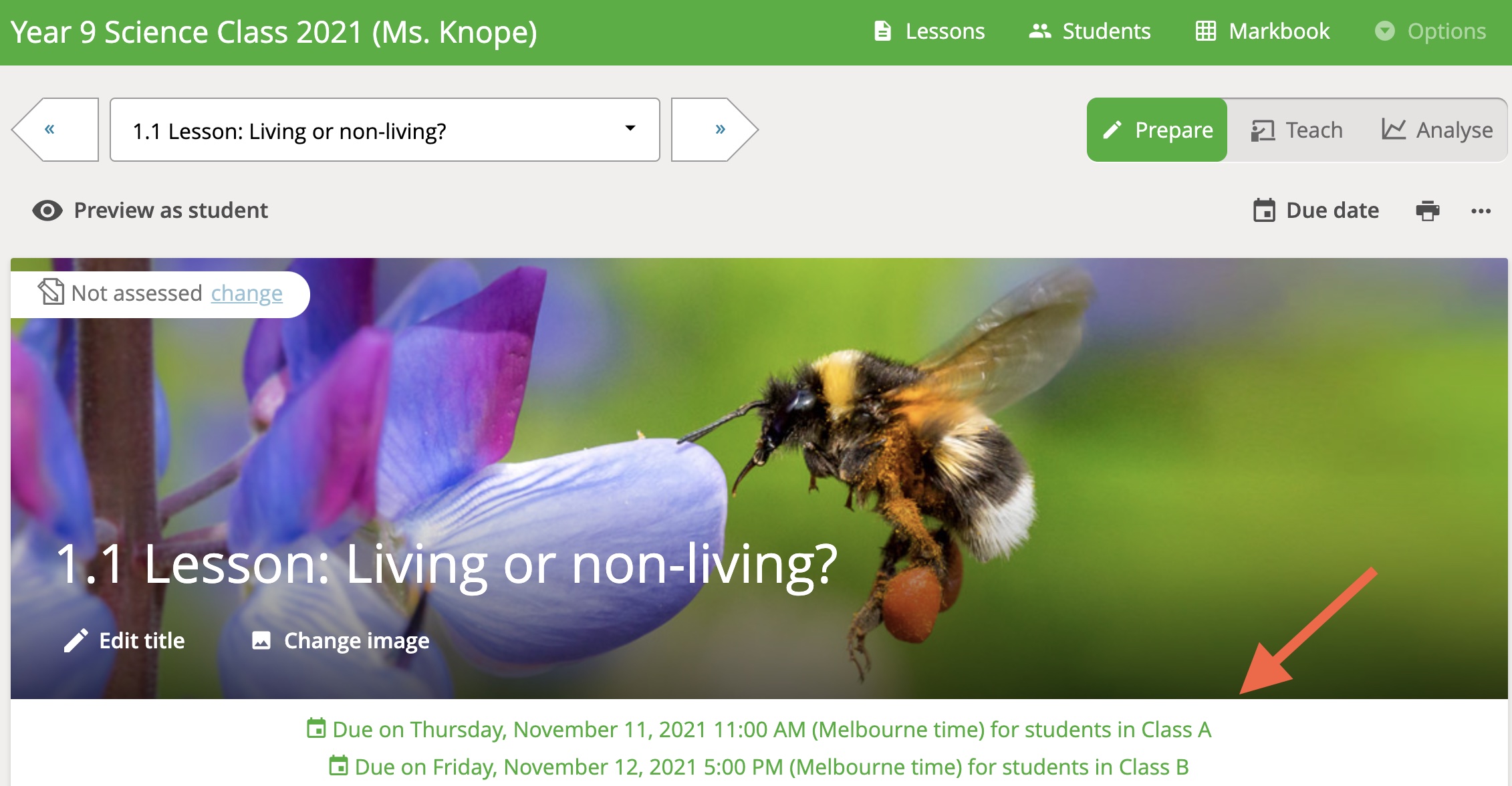 If multiple due dates are set, they will all be visible.
In the Markbook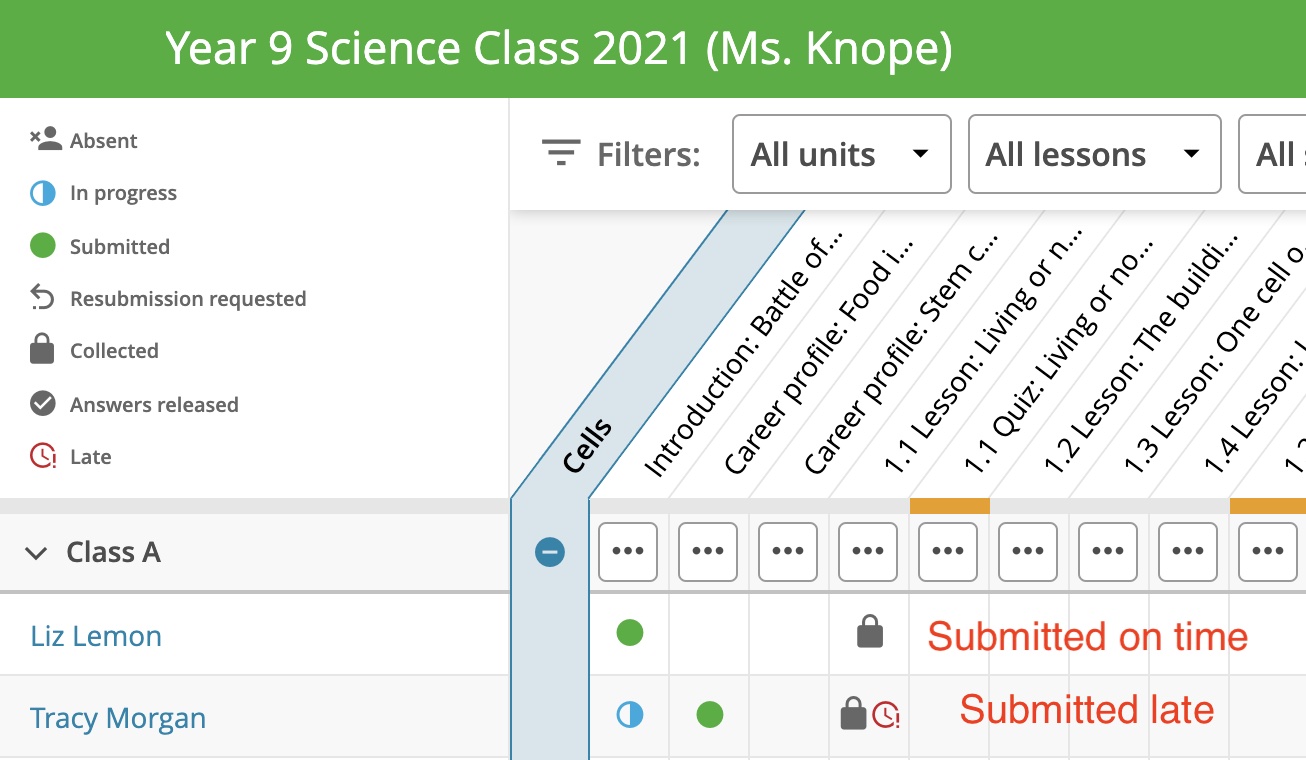 When a student submits work after the due date, there will be a red clock icon beside their work in the Markbook.
What the student sees
On the Home page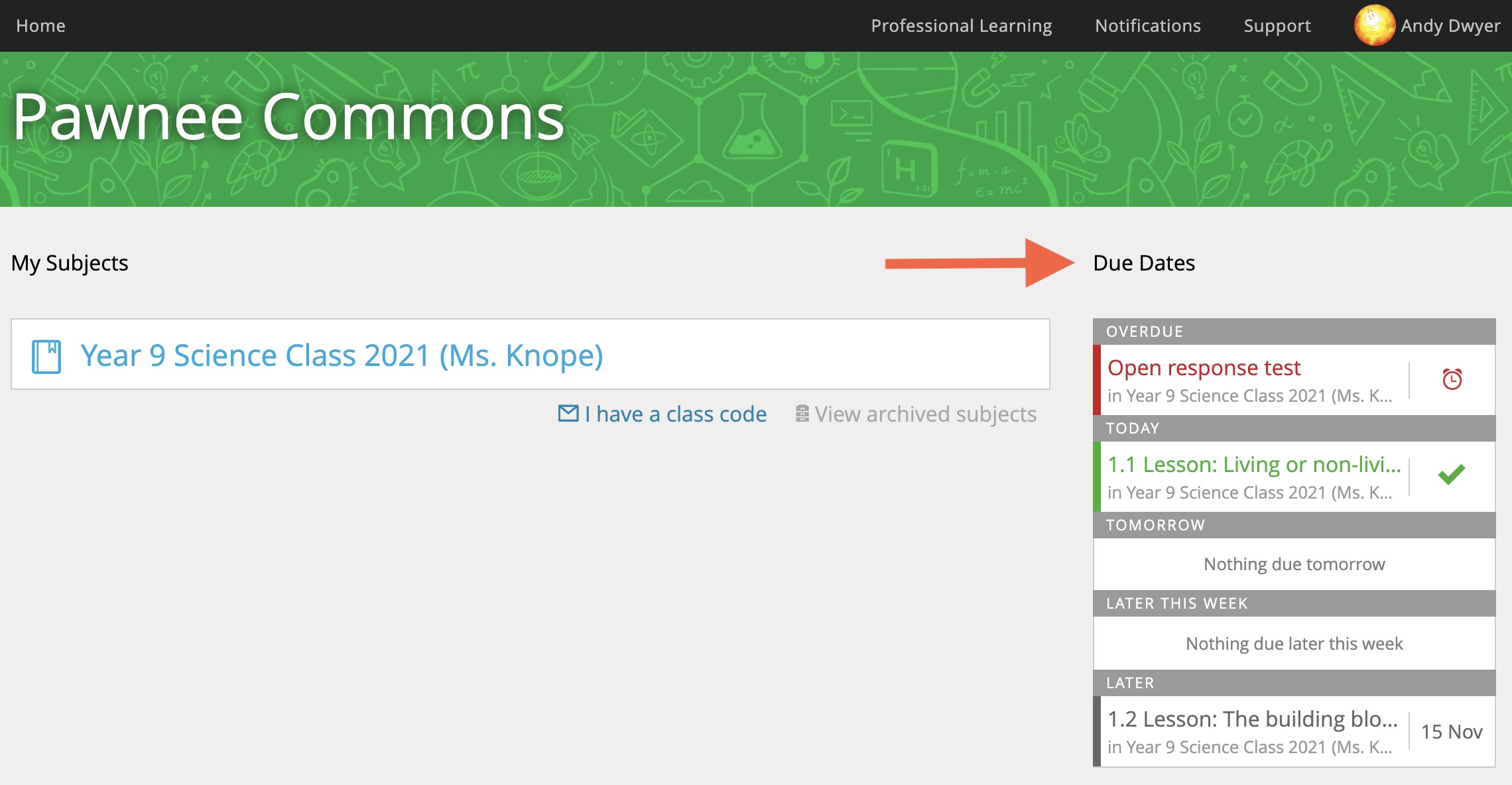 The student's home page contains a list of due dates on the right-hand side. Here the student can easily view which work is overdue or is due that day, as well as upcoming due dates.
Overdue Lessons are highlighted in red and marked with a red ringing alarm clock icon.
Lessons completed on time are highlighted in green and feature a green check mark icon.
Protip: The student can click directly into the Lessons from this list.
Within the Lesson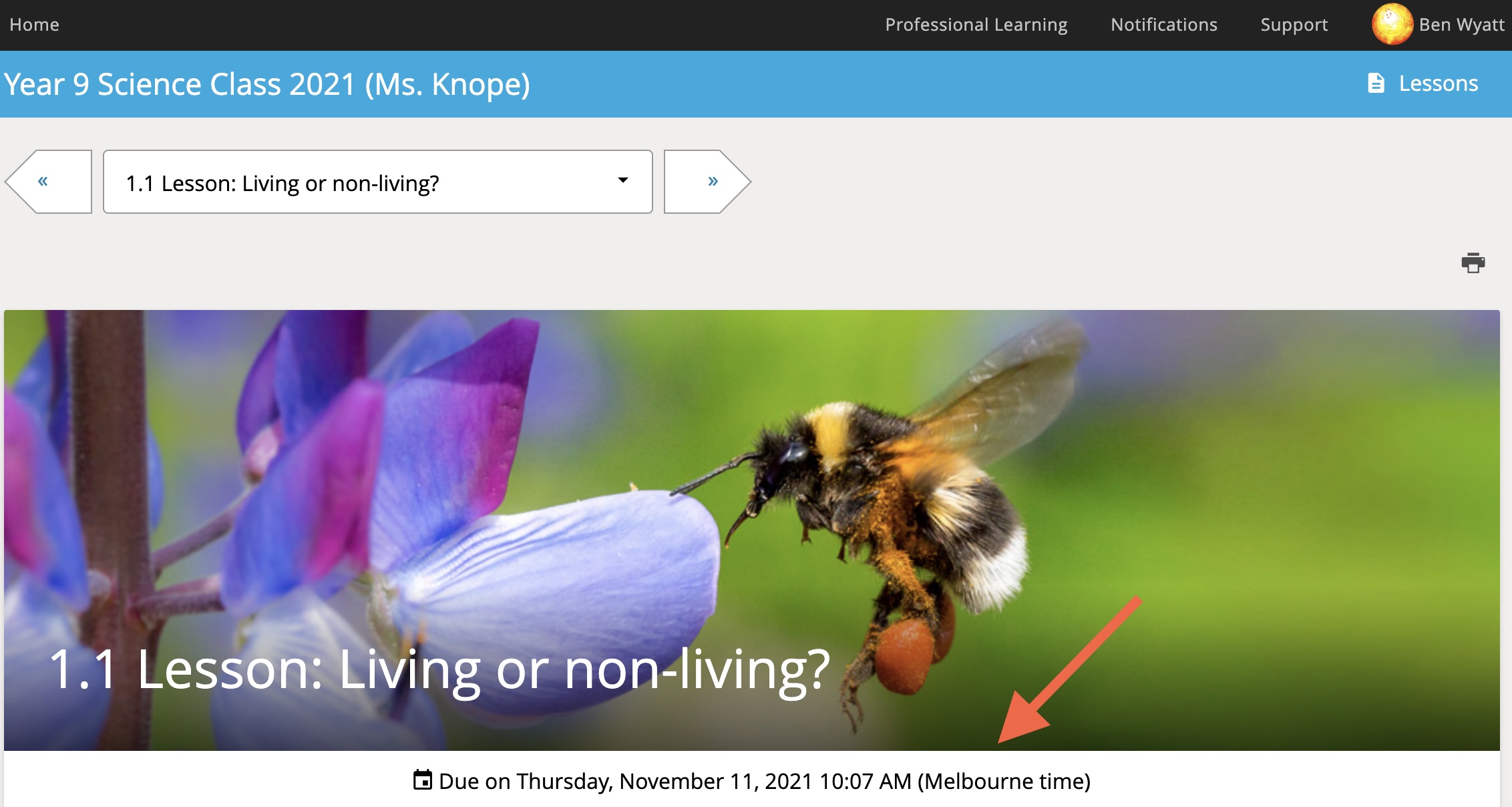 The student will see the due date specific to their Class in black below the Lesson's title and cover image.
---
You may also be interested in the following resources: