Due dates help both students and teachers keep track of upcoming, as well as completed, work.
Due dates can be set any Lessons on Stile. This can help provide a clear path for students to work in a more organised and timely way. Teachers can easily set and edit these dates as needed, as well as assign varying due dates for each Class within a Subject.
Continue reading below or jump to the section most relevant to your interests:
Set the due date for a Lesson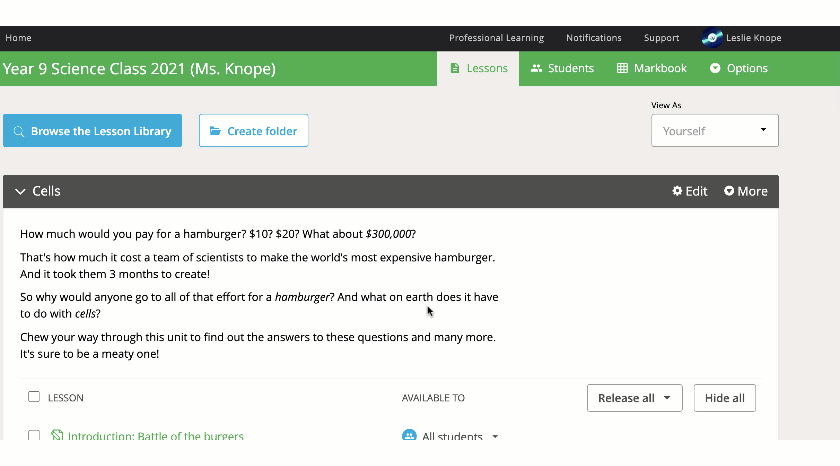 Due dates can only be assigned to one Lesson at at time, so start by clicking into a Lesson. Click on the Due date button near the top right corner of the cover image. This will hide the cover image and open up editable text boxes for the Lesson title and due date. Click into the text box below the Lesson title or click on the calendar icon to set the date. Do the same on the clock icon to set the time, and then click the Save button to save the new due date. The cover image will reappear and you will see the due date listed beneath it.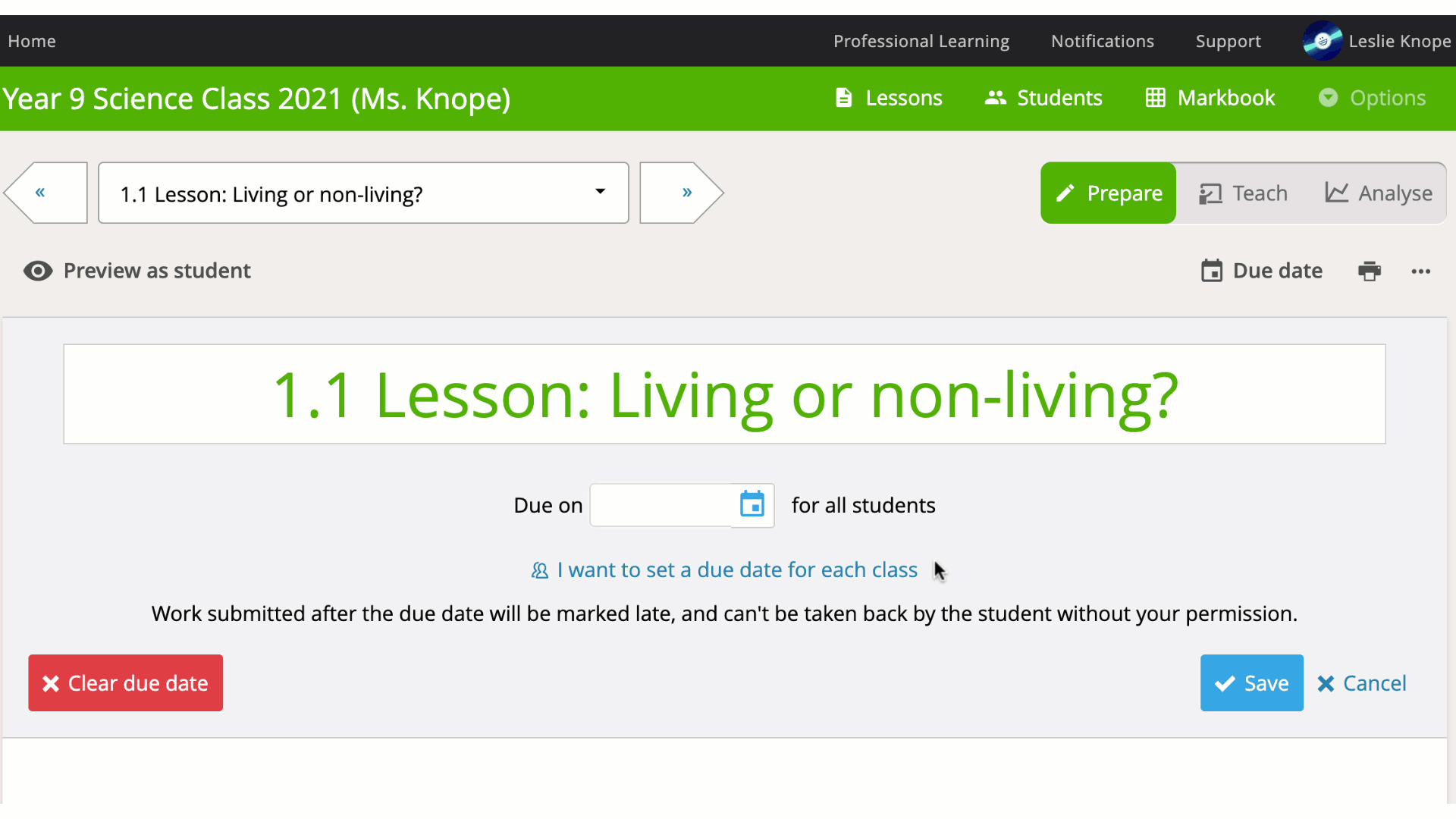 You can set different dates and times if you have more than one Class in the Subject. Click the I want to set a due date for each class button to reveal text boxes for each Class. All due dates will be listed beneath the cover photo for you to see, and students will only see the due date specific to their Class.
Remove the due date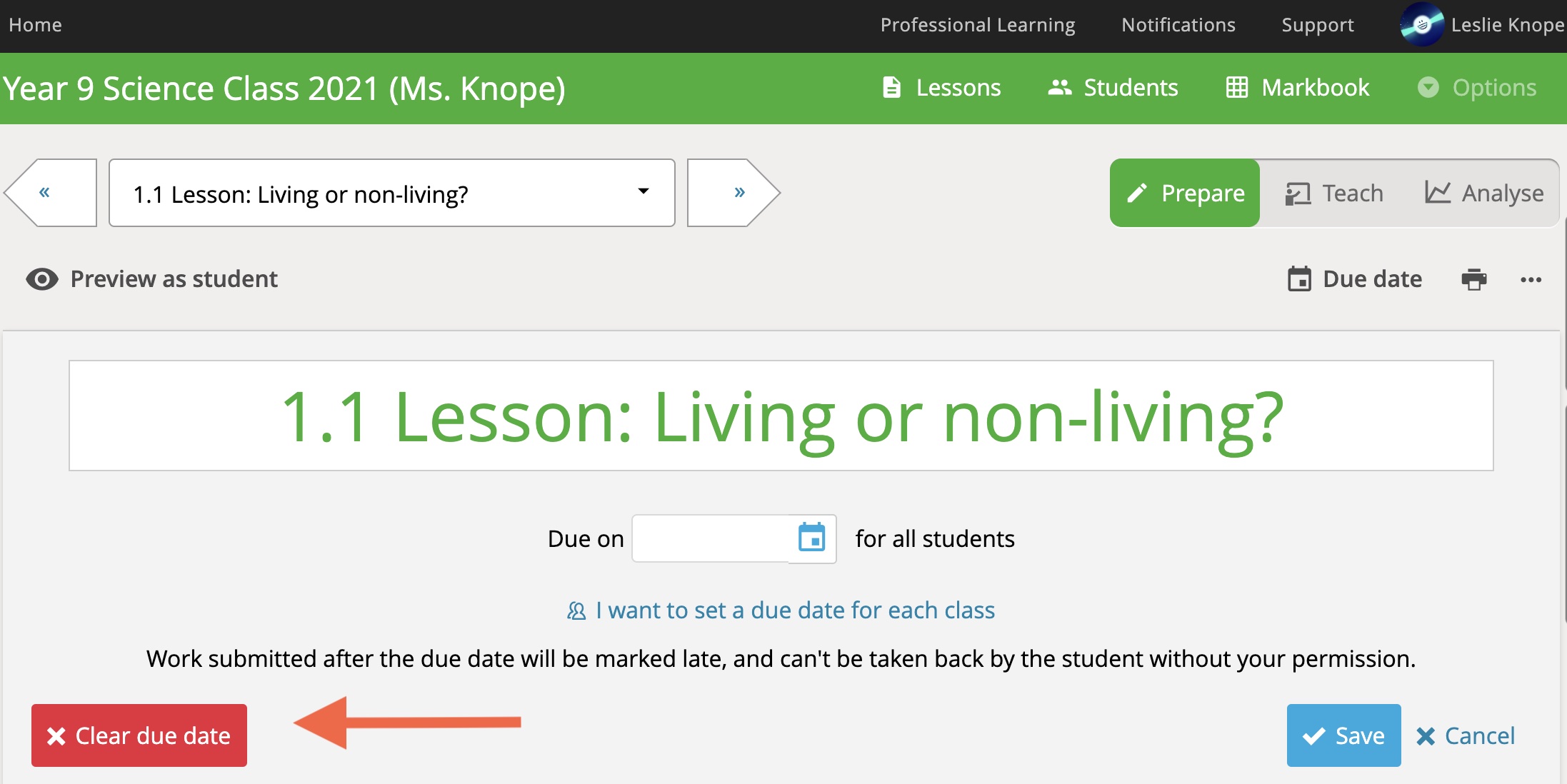 In the same screen where you set a due date, click the a Clear due date button in the lower left corner to remove all due dates set for the Lesson.
What the teacher sees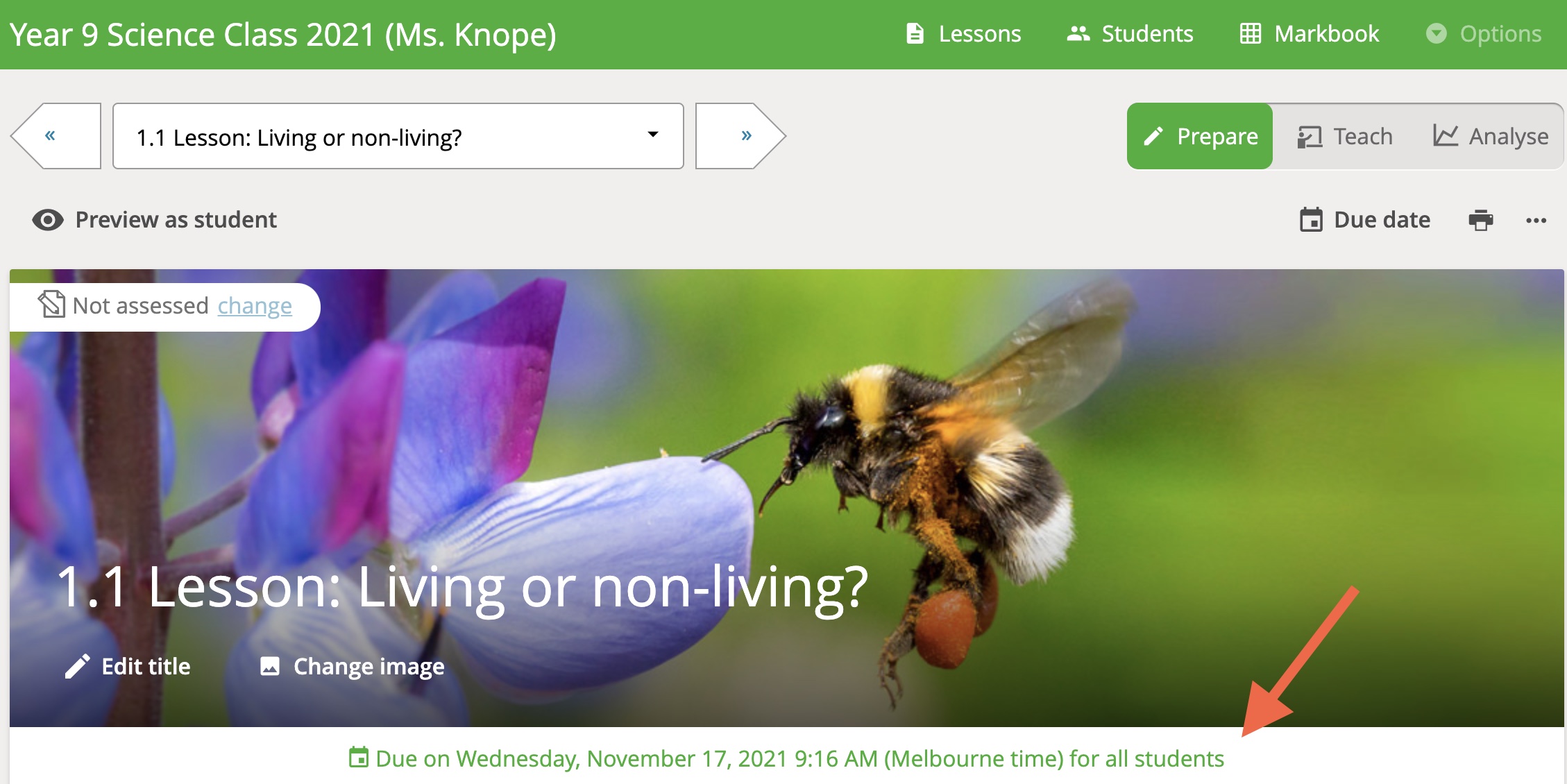 You will see the due date in green below the Lesson's title and cover image.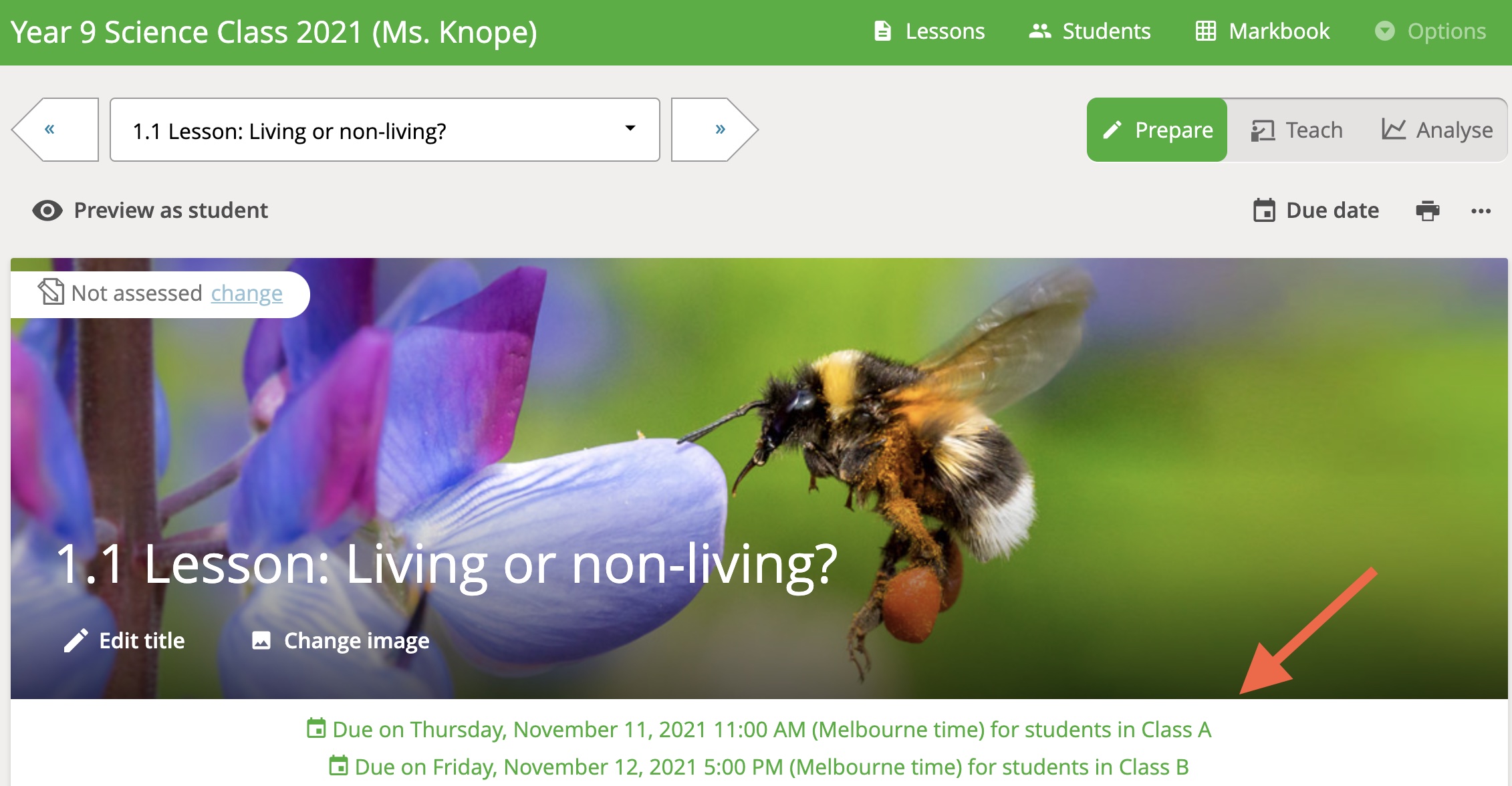 If multiple due dates are set, then they will all be visible.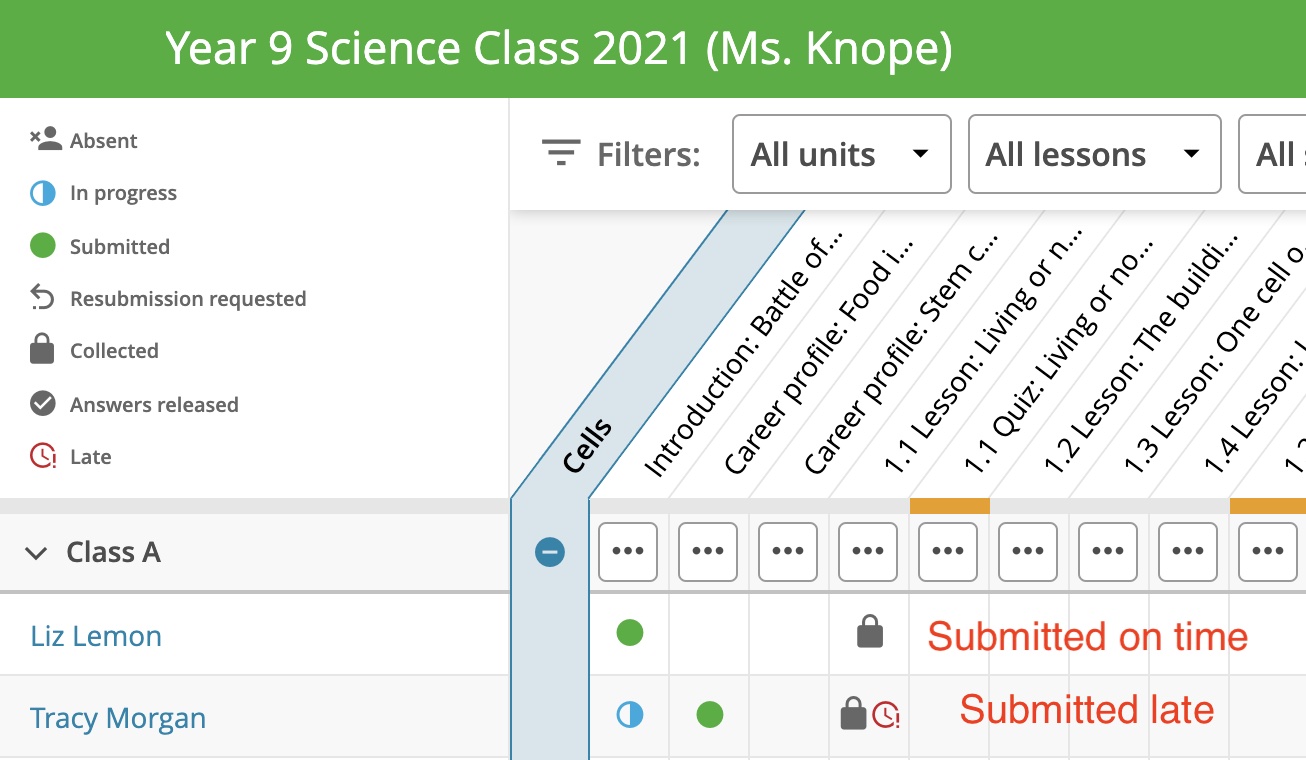 A clock icon appears in the submission grid of the Markbook for each student who submitted the Lesson after the due date has passed.
What the student sees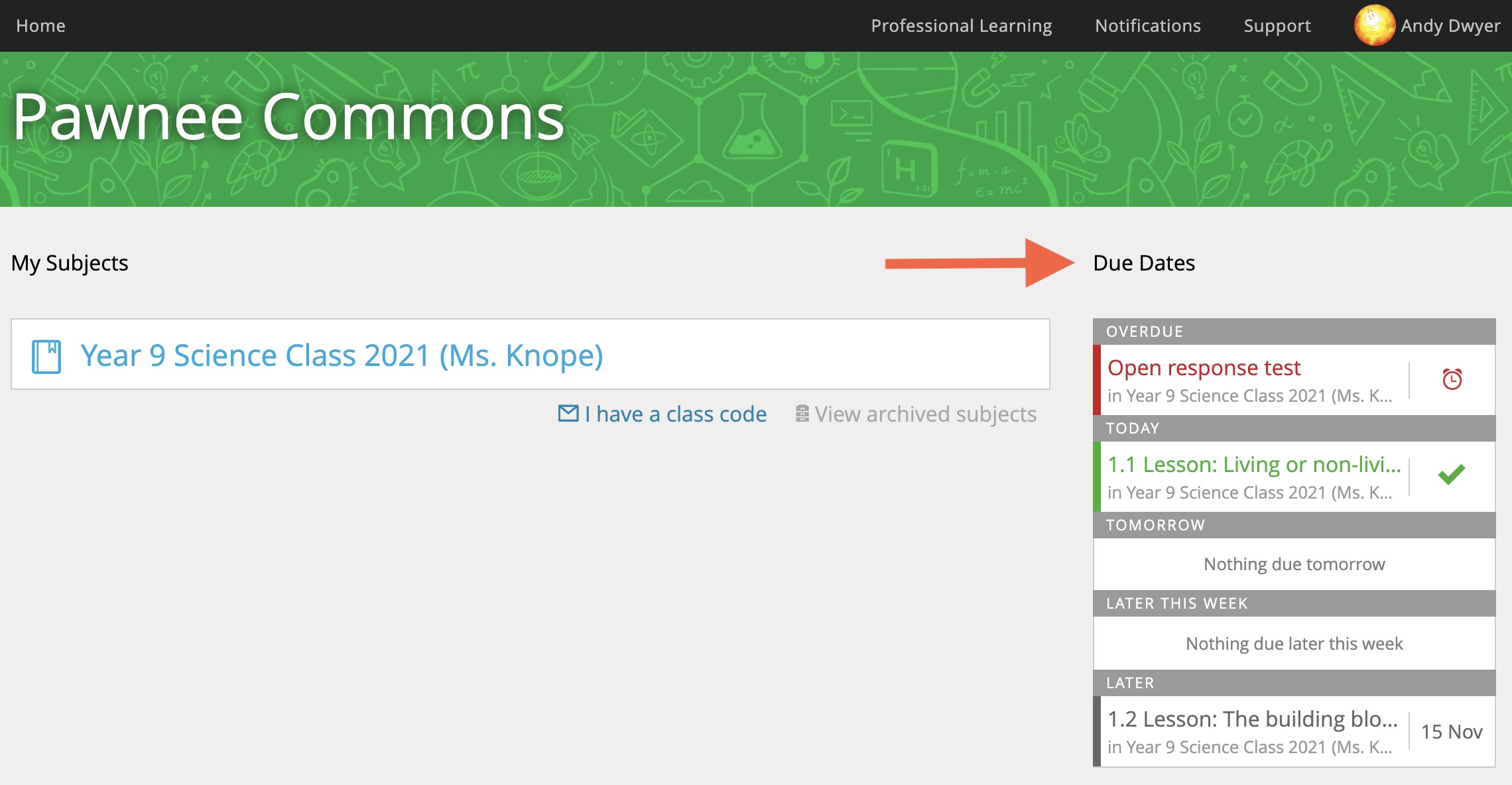 The student's home page contains a list of due dates in a column to the right of their Subjects. The student can see what Lessons are overdue or due that day, as well as upcoming due dates.
Overdue Lessons are highlighted in red and marked with a ringing alarm clock icon.
Lessons completed before the due date are highlighted in green and feature a tick mark.
Protip: Students can click directly into their Lessons from this list so they don't have to go searching for something as its due date approaches.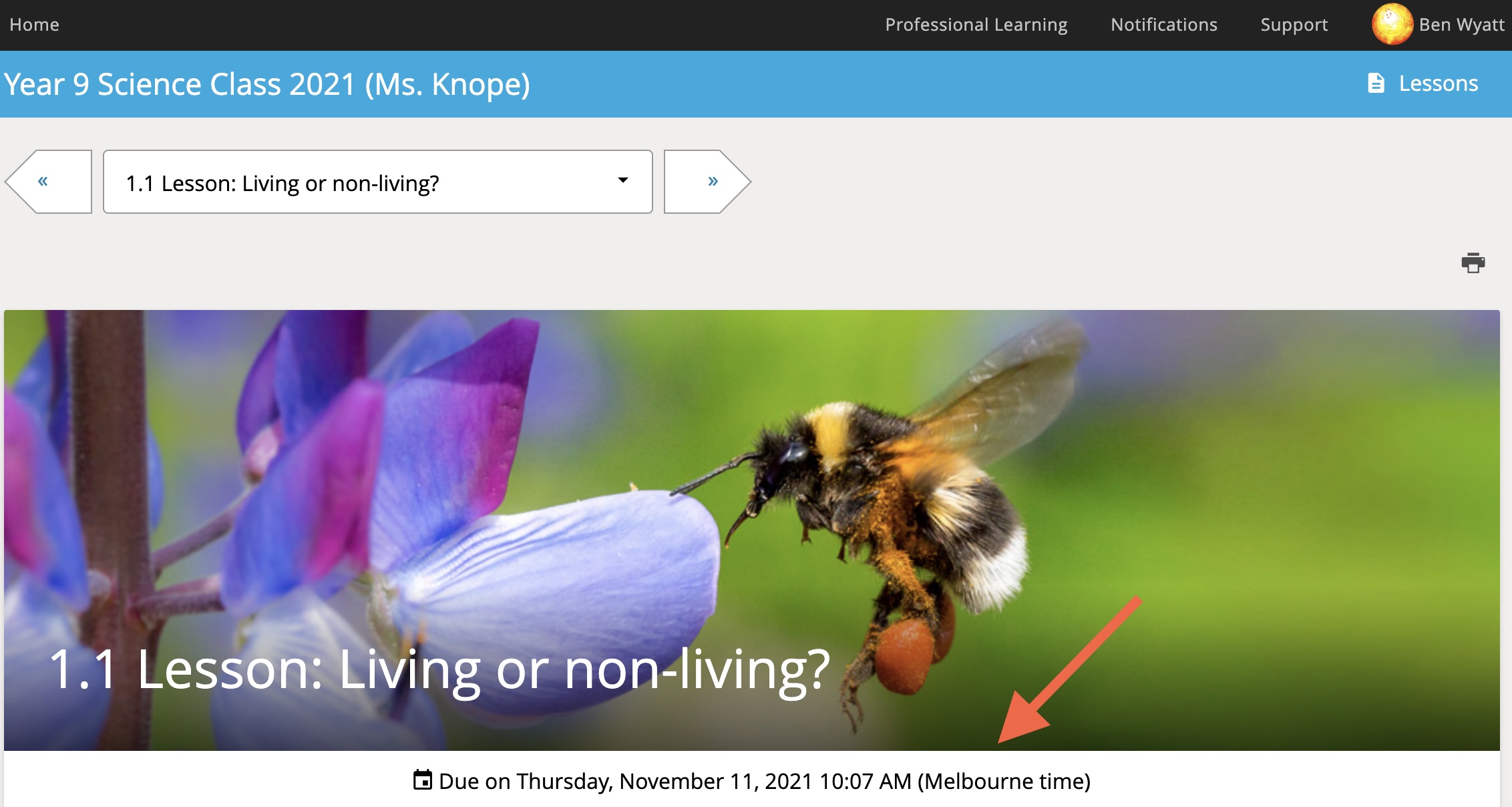 The student will see the due date specific to their Class below the Lesson's title and cover image.
---
You may also be interested in the following resources: