Answers that have been released by mistake can be hidden or collected again.
It's easy to get into a flow when you are marking student work and click the wrong button. If answers get released to students before you are ready for them to see, then you can either hide the entire Lesson or take back the answers by collecting the work. This can be done for individual students, whole Classes, and groups of students.
Keep reading below to learn the benefits of each option and how to do it:
Hide the whole Lesson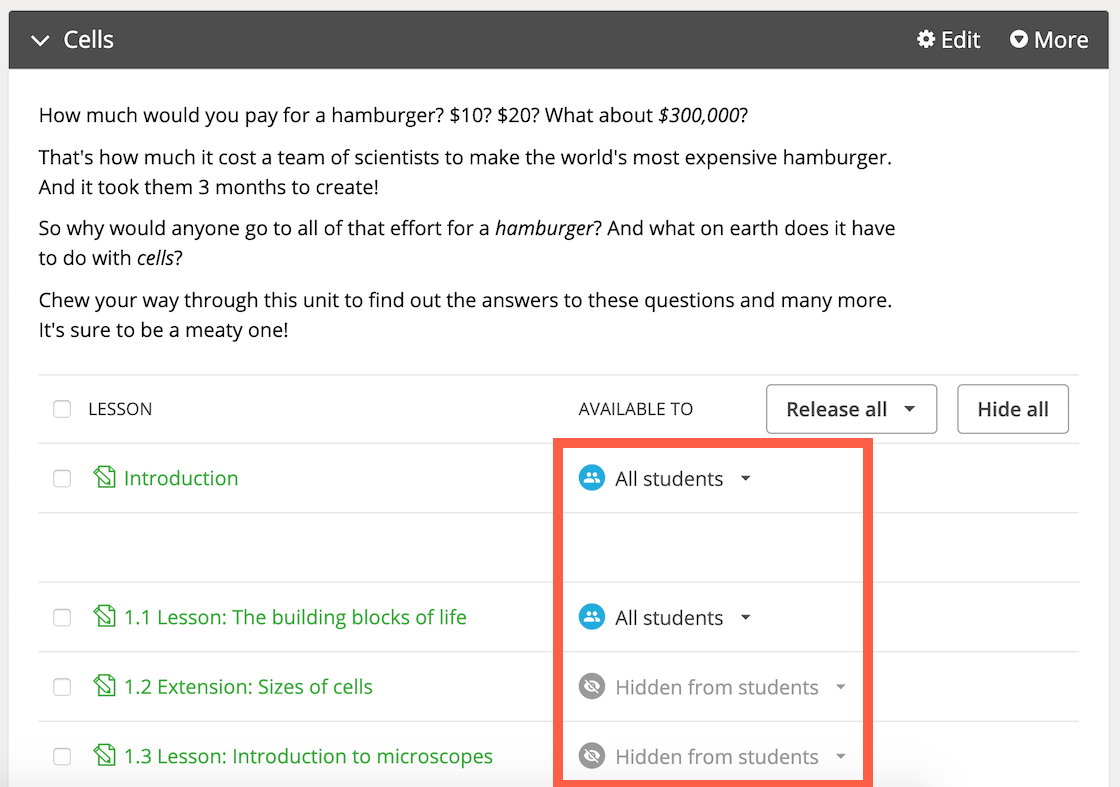 Releasing answers and releasing the Lesson are two different actions. If the Lesson is hidden from your students, then they won't be able to access it (and the answers) at all. Using this method will also keep their marks visible in your Markbook, so you can see how they did even when they cannot.
Hide the Lesson from your students using the availability controls on the Lessons page. If you are not familiar with hiding and releasing Lessons, click here.
Take back the answers and lock the work
This method will allow your students to still see the Lesson and their responses, but it will remove the answers and model answers from their view, and it will also lock the Lesson so they cannot make any changes. This is helpful if your students need to be able to access the Lesson for reference or revision. Watch the video or read more below.
This is a two-step process:
Request resubmission. This will hide the answers, but keep your feedback revealed and allow the student to make changes. (If you want your students to continue working, then skip step 2!)
Immediately after that, Collect the work. This will lock the work so students cannot make changes, and it will keep the answers hidden. This second step brings the Lesson back to the state it was in after your student submitted their work, with the exception that they can still see your written feedback.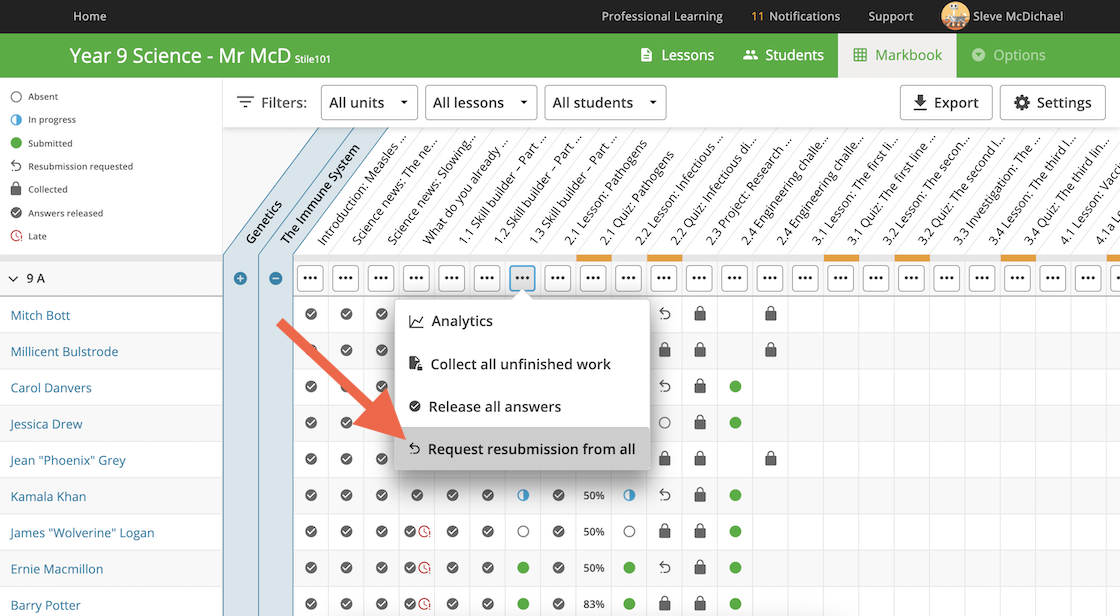 Both of these steps can be done using the Class controls in the Markbook. If you are not familiar with this part of the Markbook, click here. 
Protip: If you need to manage a group of students within the Class, then use the Markbook filters in combination with the Class controls. Here's how.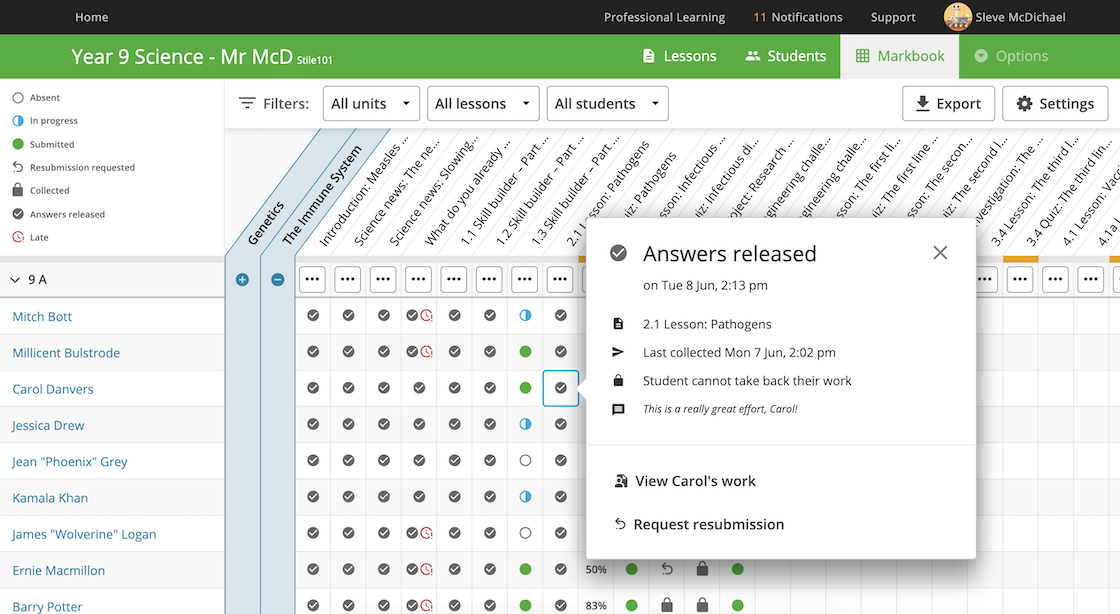 You can also do this for an individual student by clicking on their Markbook icon to reveal more information and available actions.
---
You may also be interested in the following resources: