You can request resubmission on any Lesson in Stile that has been submitted or collected. This allows your student to continue working or to try again.
Requesting resubmission opens the Lesson back up for students to continue working. Your feedback comments are visible and Model answers are not visible. The most common reasons for requesting resubmission include when you want the student to revise some of their answers, or if the student mistakenly submits their work before completing it.
Note: Make sure that the Lesson is not hidden from students. Students won't be able to continue working on the Lesson unless it is released to them. Learn about hiding and releasing Lessons here.
Continue reading below or click to jump to a section:
What is visible to the student and when

When you request resubmission from a student, a curly arrow icon appears next to the Lesson on the student's view of the Subject. A tooltip appears with information if they hover their cursor arrow over the icon. This lets them know that the Lesson needs their attention and must be submitted again.
The table below breaks down the differences between normal Lessons and Assessments, and what the students can see when you request resubmission. When you look at an individual student's worksheet, keep in mind that what you see is not necessarily what they see. You can see right and wrong marks on their worksheet before those answers are released to them. For a full breakdown of what is visible and when, click here.
Normal Lesson
Assessment
Resubmission requested by the teacher
Model answers

✗

Model answers

✗

Automatic feedback

✗

Automatic feedback

✗

Teacher comments

✓

Teacher comments

✓

Marks

✓
Request resubmission from an individual student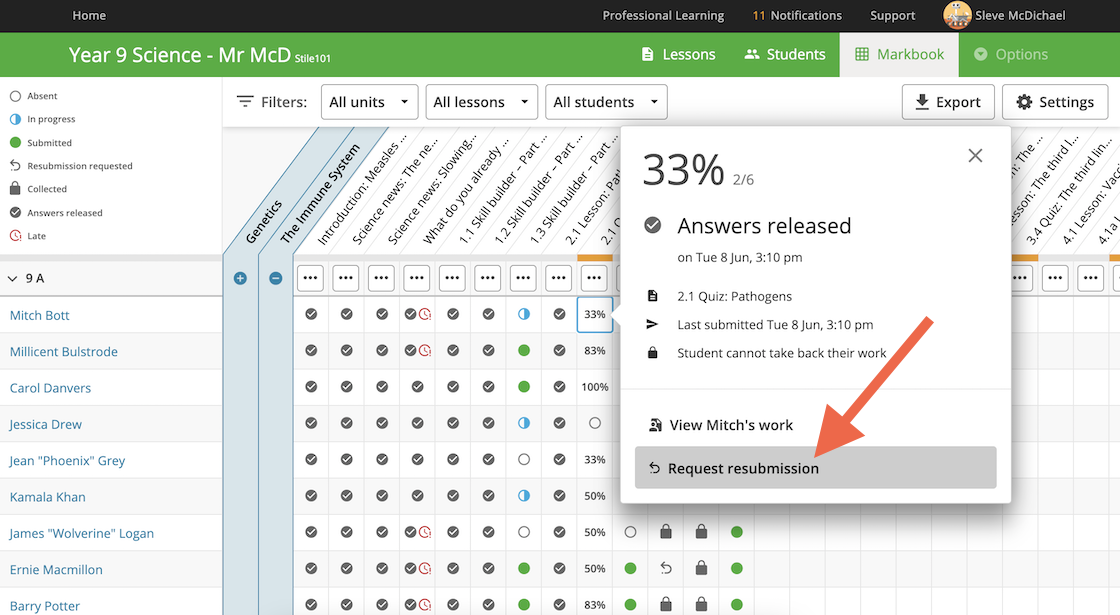 Request resubmission individually via the Markbook. Click on the student's progress icon to view more information and controls related to that specific Lesson, and then click on the option to request resubmission.
You can also request resubmission from an individual student at the bottom of their worksheet. If they have not yet submitted their work yet then you can collect it first.
Request resubmission from the whole Class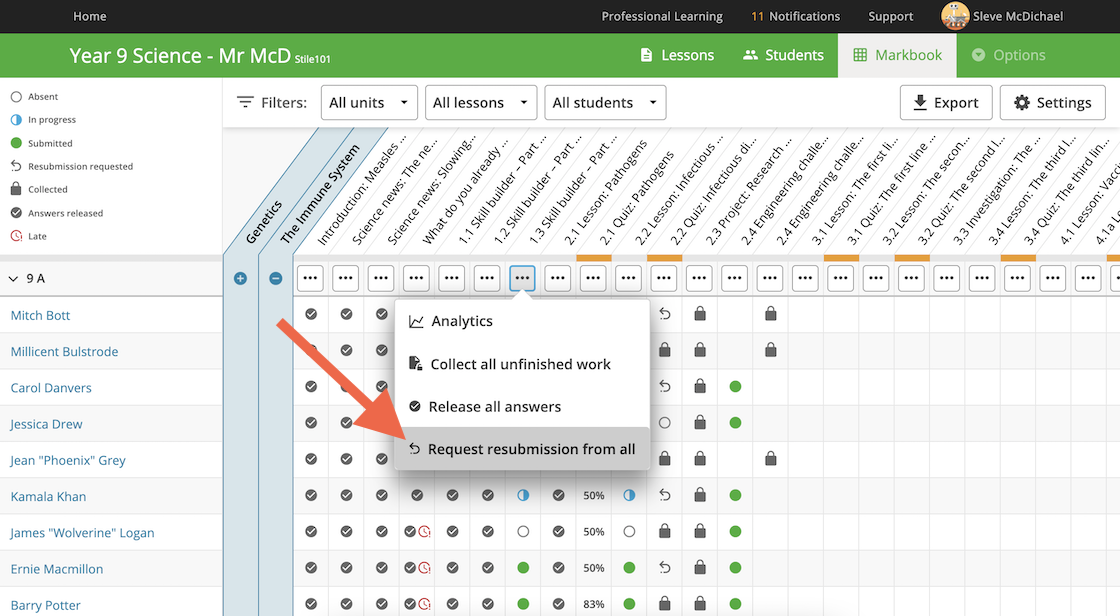 Request resubmission from the whole Class via the Markbook. Locate the Class controls menu that corresponds with the relevant Lesson and Class. Click the (...) button to reveal the Class controls menu and then select Request resubmission from all. If you are not familiar with Class controls in the Markbook, learn more here.
Request resubmission from a select group of students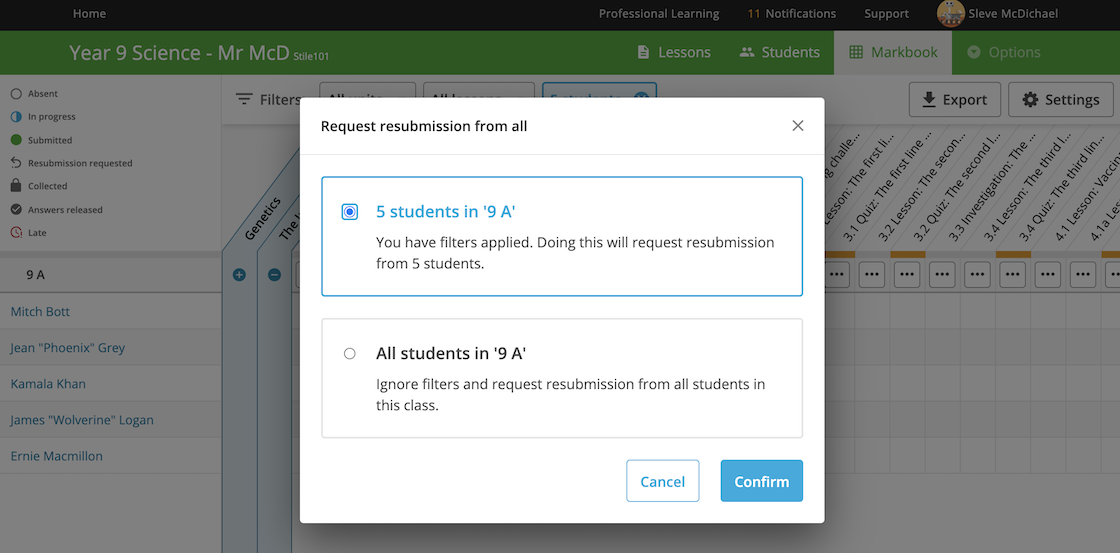 You can selectively request resubmission from a group of students within your Class by using the Markbook's filters. Learn more about using Class controls in combination with Markbook filters here.
---
You may also be interested in the following resources: