Use the Share file widget to include supplementary files in your Stile Lesson for your students to view and download.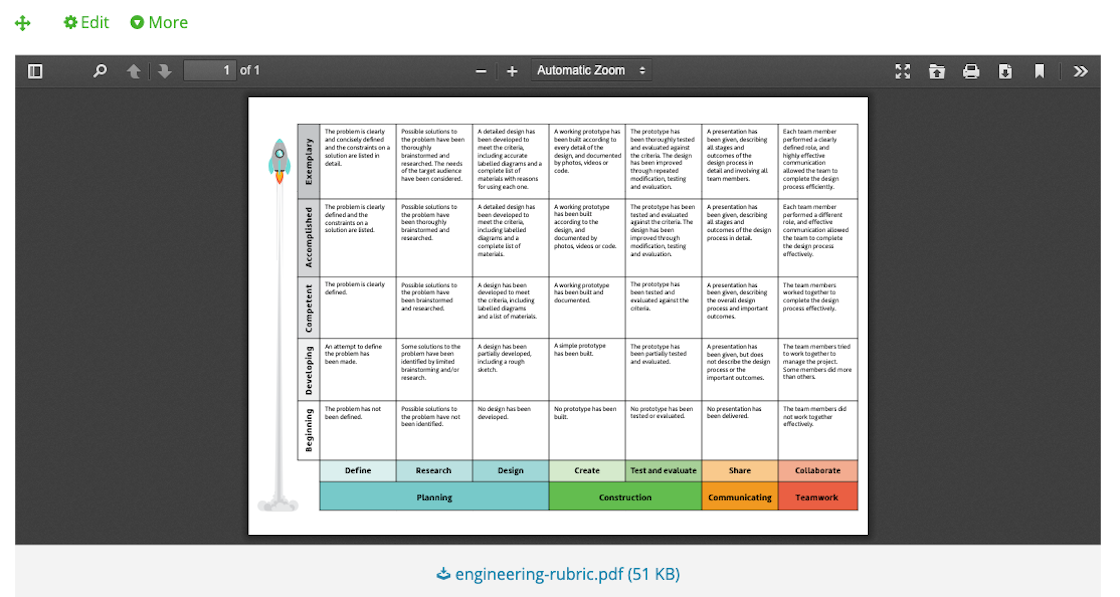 The Share file widget allows you to upload a file to a Lesson from your computer. Students are presented with a download button which saves a copy of the original file onto their device. Certain file types such as HTML, PDF and Word documents can be viewed directly within the Lesson. When used for supplementary reading and other resources, the Share file widget can reduce paper waste and ensure that your students always have access to a copy of the reading.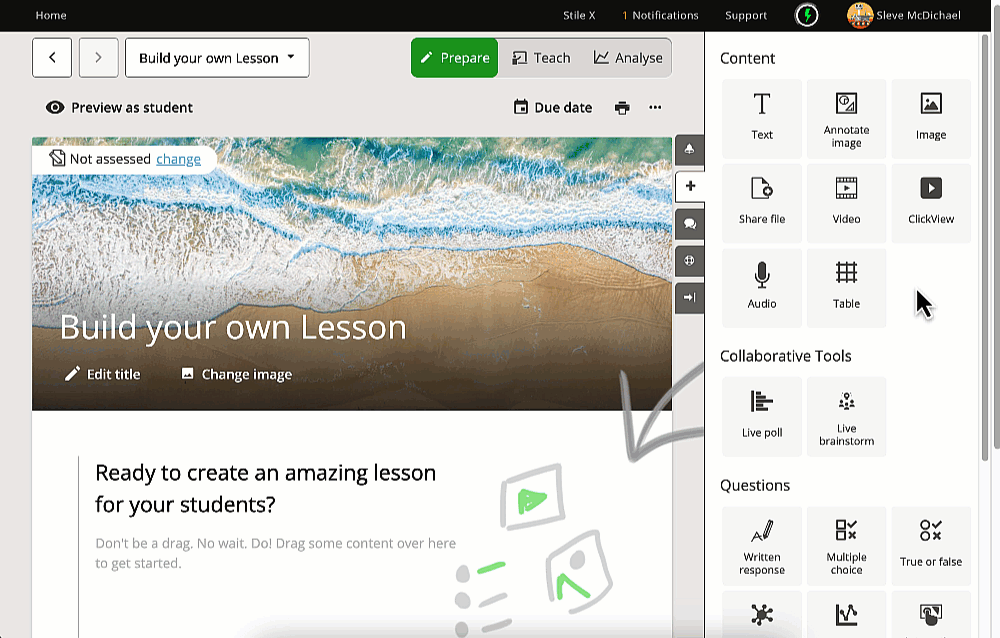 The Share file widget can be found in the Content section of your content bar in Prepare mode. If you can't see the content bar in your Lesson, click on the Add content tab sticking to the right edge of your page. Drag the widget into your Lesson to get started.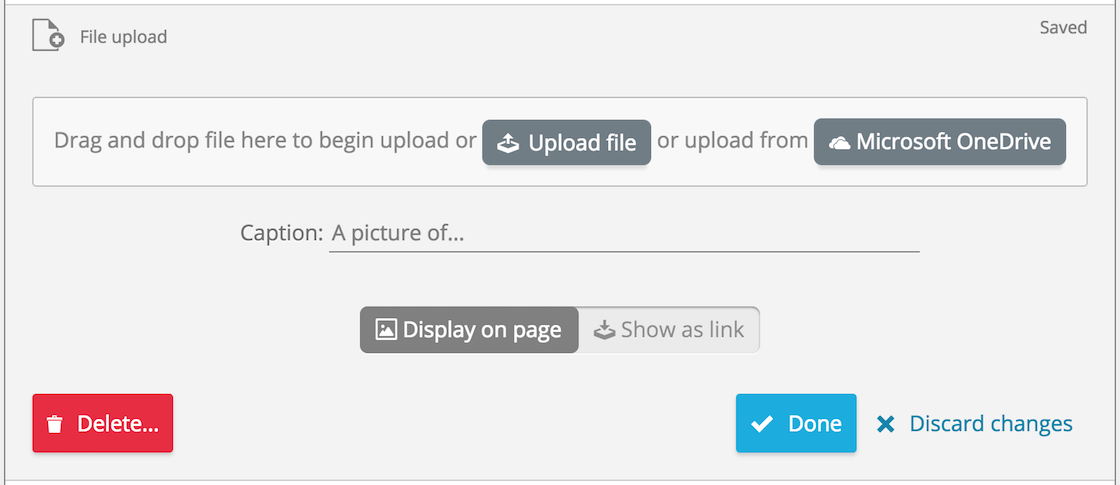 Click the Upload file button and browse for the desired file on your device, or drag the file from its folder on your desktop or home screen directly into the widget. The file will upload and a preview of the file will appear, if available. A link to the file will always be available to students, and the preview display is optional. To disable the preview and only give your students a download button, toggle the switch below the caption to Show as link. You can also add an optional caption to describe the file to the students. 
This widget is not a question so marks can not be assigned to it, nor can the file be edited by students directly in Stile. If you want your students to edit the file, then they will need to download it to their computers first and open it in the appropriate software.
Click Done to save changes.
Protip: If you want your students to edit the file, then add a Student upload widget to your Lesson so they can upload and save their work for you to review. This is a great way to track non-Stile Lessons in your Markbook!
---
You may also be interested in the following resources: