Blank lessons, student work, and model answers can all be printed or downloaded as PDF documents.
A Print button is available at the top right corner of every lesson in Stile for both students and teachers.
Students can save and print their work as it appears on the screen, including marks and feedback once they are released by the teacher. Read more.
Teachers can save and print student work including teaching notes, lessons filled with model answers, and blank worksheets with the option of including or excluding teaching notes.
Access the lesson to print or save
A student can click into any lesson released to them and locate the print button at the top right corner of the worksheet. It will print or save as it appears on the screen.
A teacher can access a blank copy of a lesson with embedded teaching notes by clicking into the editable lesson from the Lessons page. Toggle the Student view switch at the top of the lesson to omit teaching notes and see the lesson as a student would.
Print the lesson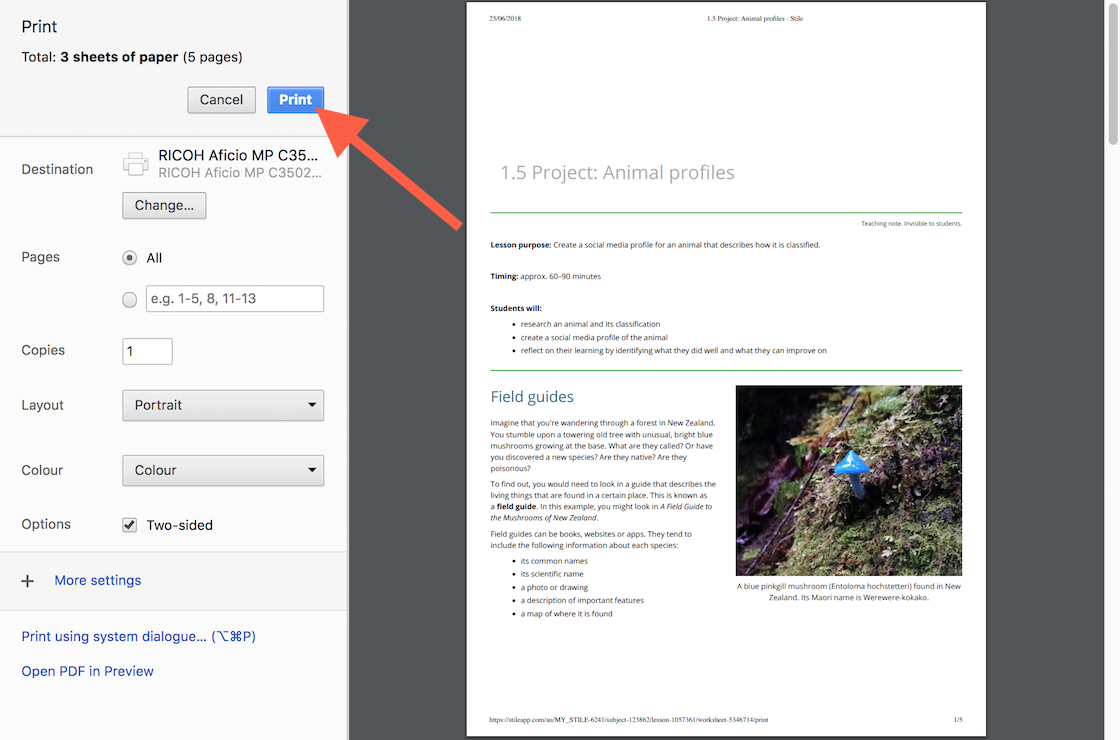 Click the Print button in the lesson to open the browser's dialogue window. This will vary depending on the browser and device being used. Follow the instructions in the window to send the file to the printer. Pictured above is Chrome, running on Mac OS.
Save the lesson for offline use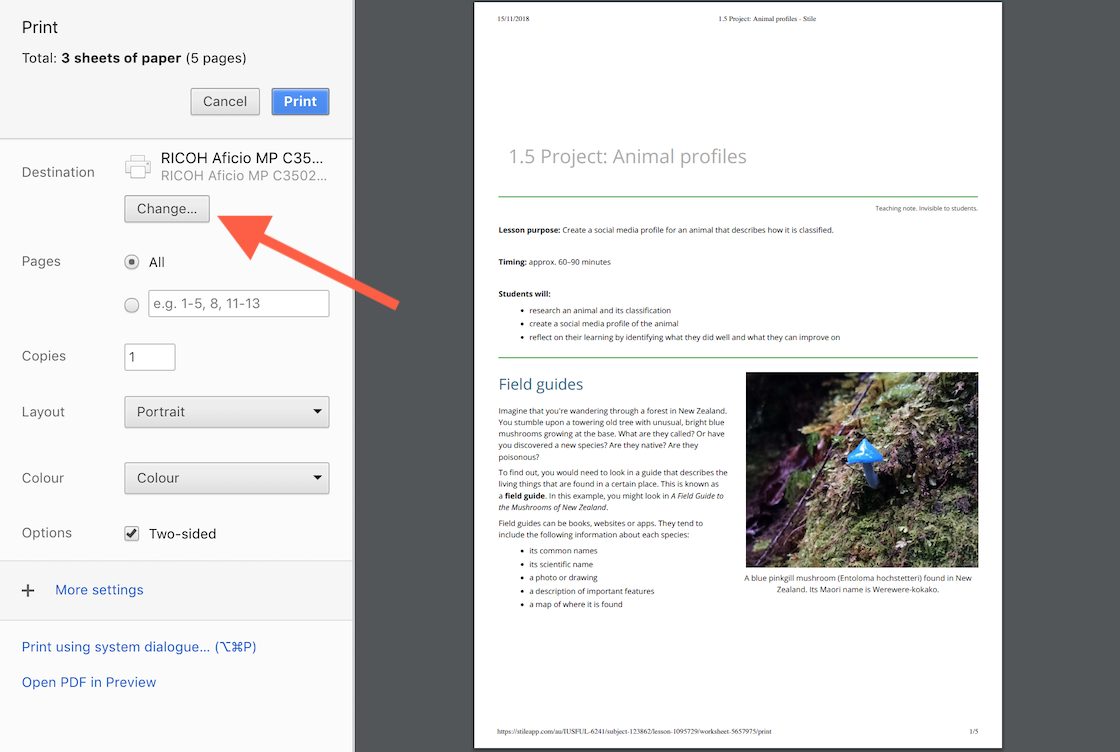 Most major browsers have an option to save the page as a PDF. Click the Print button in the lesson to open the browser's print window and look for an option to choose a different printer or destination. Select Save to PDF as the destination, rather than a printer.
Note: PDF copies of Stile lessons are not interactive. They are suitable for print or reference. Work completed on the PDF copy cannot be re-integrated with a Stile lesson.