Share a file with students that they can download and save.
The Share file widget allows the teacher to upload a file to a Lesson. Students are presented with a download button which saves a copy of the original file onto their device. Certain file types such as PDFs can render a preview within the Lesson, too. This widget is not a question, and therefore cannot be modified by students or marked. Read below for suggested applications.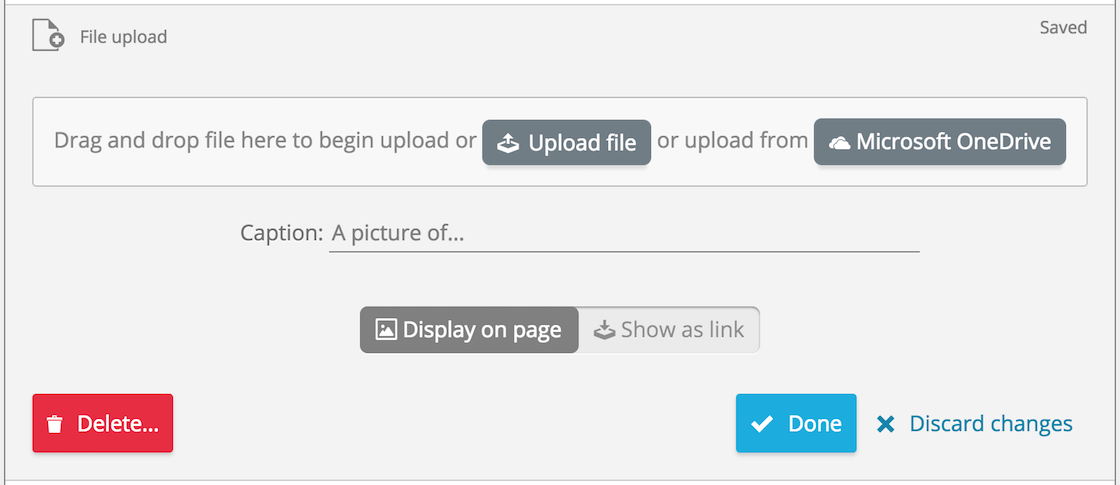 Start by adding the Share file widget to the Lesson. Click Upload file and browse for the desired file, or drag the file from its folder into the widget.
A link to the file will always be available to students, and the preview display is optional. To disable the preview, toggle the switch below the caption to Show as link.
Add a caption (optional) to describe the file to the students. Click Done to save changes.
Suggested applications
Attaching a file to a Lesson rather than printing a copy not only reduces printing cost and waste, it also ensures that the student always has access to the file (even if they lose a printed copy).
When additional reading is required from an external source, it can be uploaded to a Stile Lesson.
Some assignments may require a template file, such as a Powerpoint presentation. Sharing the template will ensure that all students have the same starting point and they can each edit their own downloaded copies of the original file.
The Share file widget can also be used to embed HTML5 and iFrame tags that will display within the Lesson. Learn more here.
Other types of media
There are several other widgets within Stile that allow the sharing of external files and media:
---
You may also be interested in the following resources: