Add a true/false question to a lesson or edit an existing one.
The true/false question type offers a quick way to gauge class comprehension on a topic: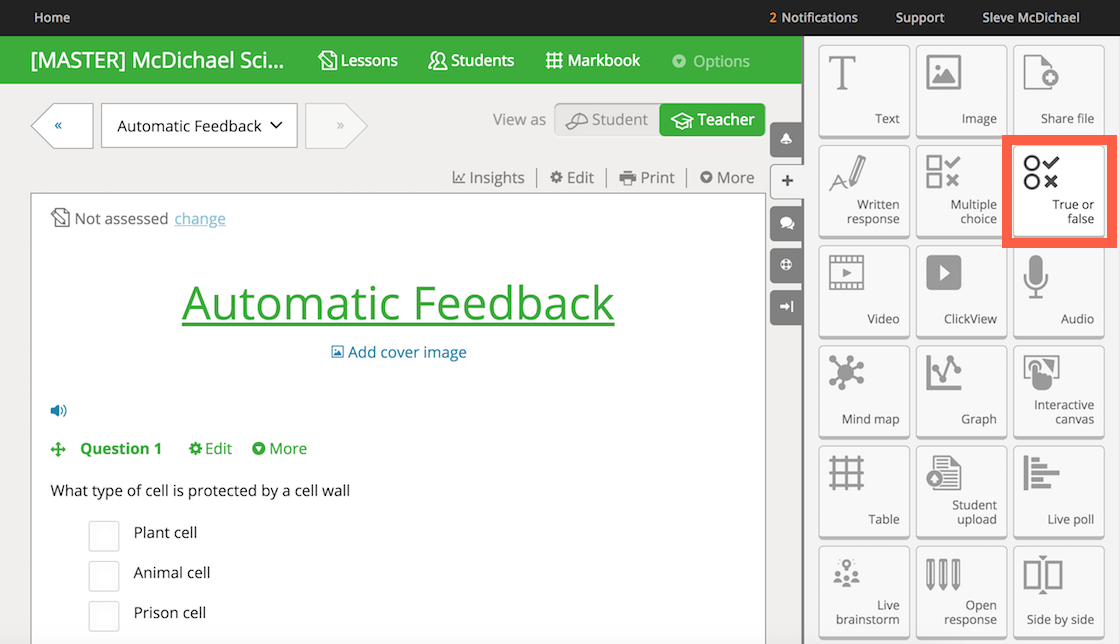 Drag the True or False widget into the lesson from the Add Content panel to get started.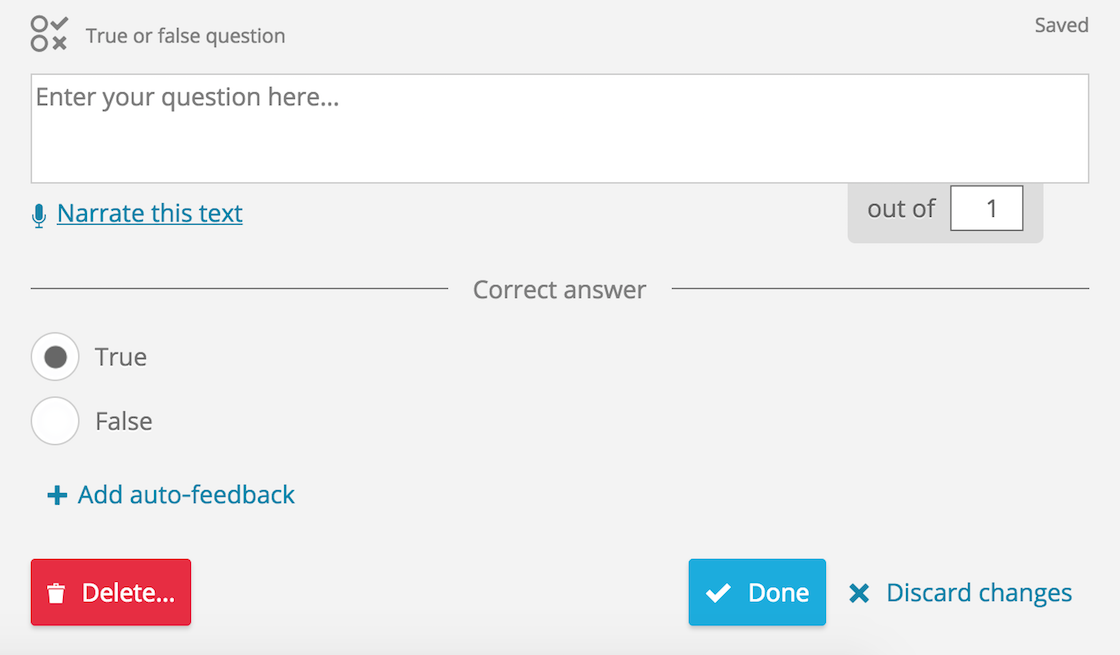 Type the question or statement into the text field at the top of the widget. The full range of rich text and maths notation is available. 
Select the correct answer (true or false) next. Automatic feedback can be optionally added to each answer by clicking + Add auto-feedback.
Click Done to save changes to the question.