Videos can be embedded from Youtube, Vimeo, or ABC Behind the News. Video files can also be uploaded directly from the device.
Videos can be a great way to break up large blocks of text while still delivering valuable content. It can also provide a way to record experiments and demonstrations to view at home, if doing so in the classroom is not an option.
The Video widget allows the teacher to customise the experience:
Browse Youtube for the right video or link directly to a specific video on Youtube, Vimeo, or ABC Behind the News (for ClickView videos, read more here)
Upload a video from the teacher's computer or device
Trim the start and end points of the video to cut out any unnecessary information
Add a caption describing the video and its source.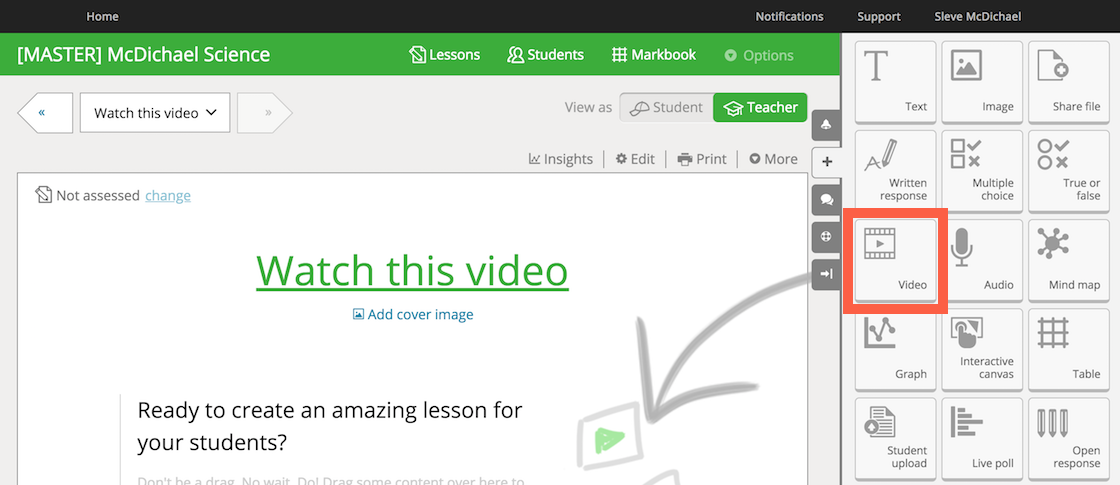 Drag the Video widget into the lesson to get started.
Find the right video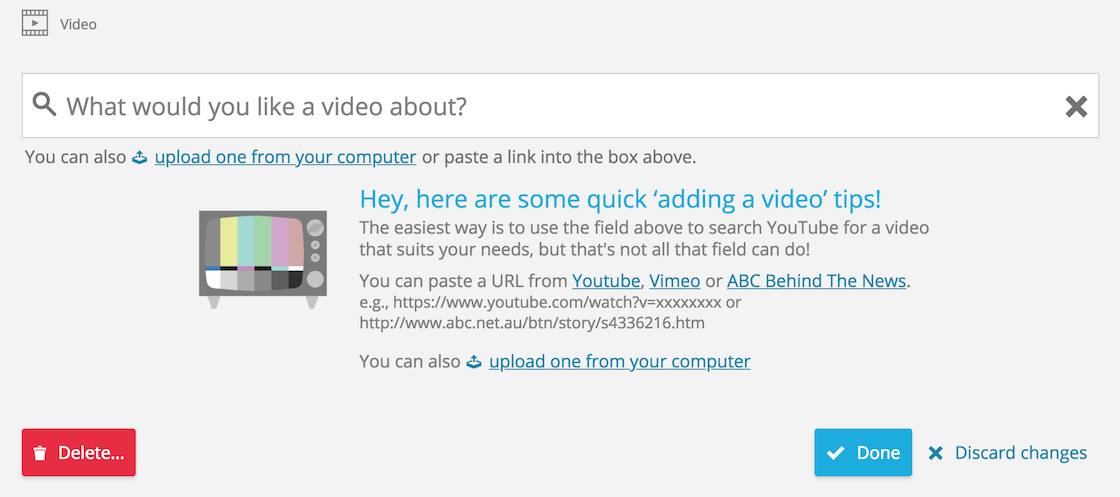 Type some keywords into the search bar and a list of suggested videos from YouTube will appear. Alternatively, paste a link directly to a specific video to embed it or click upload one from your computer to add something saved locally.
Once a video is selected, a preview will appear. Click the blue Use this video button below the preview to confirm. Don't click Done yet!
Trim the video
If only part of the video is relevant to the lesson, then the rest can be cut out.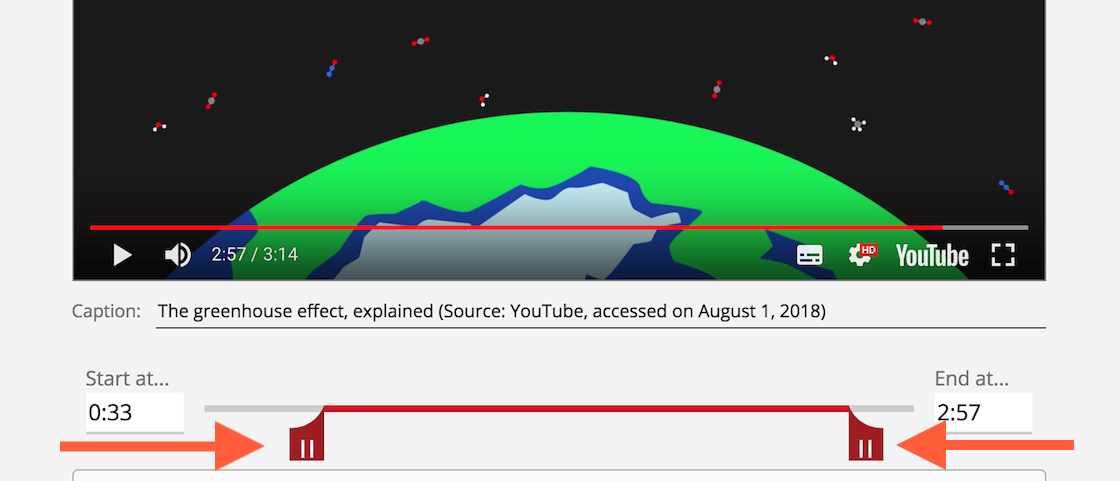 Below the video is a red line with handles. Drag the handles right and left to omit the beginning and end. The video can be played above while the trim is adjusted - this can help get the exact second at which to begin and end.
(Optional) Add a caption
A caption is optional and can provide more context to the video. This is especially helpful for students using accessibility tools who may not be able to view the video. If the video is embedded from the Web, then the caption will automatically be filled with the video title, source, and date accessed. The caption can be found directly below the video window.
Save changes
Click Done to save the video along with its customisations.