The Teaching Note widget adds text blocks which are visible to teachers and hidden from students.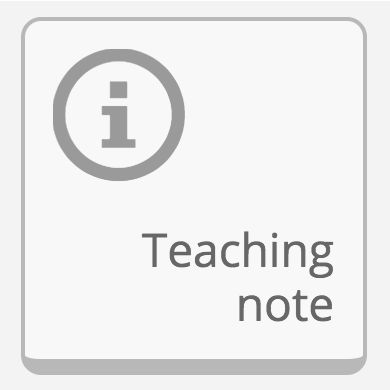 Teaching notes can be used in myriad ways to enhance a lesson, including:
Provide extra guidance when leading an activity;
Make notes to co-teachers or colleagues when sharing the lesson.
Add links to resources, model answers, or extra supplies.

Notes are highlighted with a green outline and an off-white background to differentiate them from the rest of the lesson. They disappear completely in Student view. 
Learn more about adding content to a lesson.