Only remove a student from a Subject if the student has not completed any work.
When you remove a student from your Subject, all of their work will also be removed from the Markbook. Consider archiving them instead so you can keep a record of their work.
Warning:
If a student is having trouble logging in, this process will
not
delete or reset their account. In that instance, ensure the student is using the correct email address and password, and issue them a
temporary password
if needed.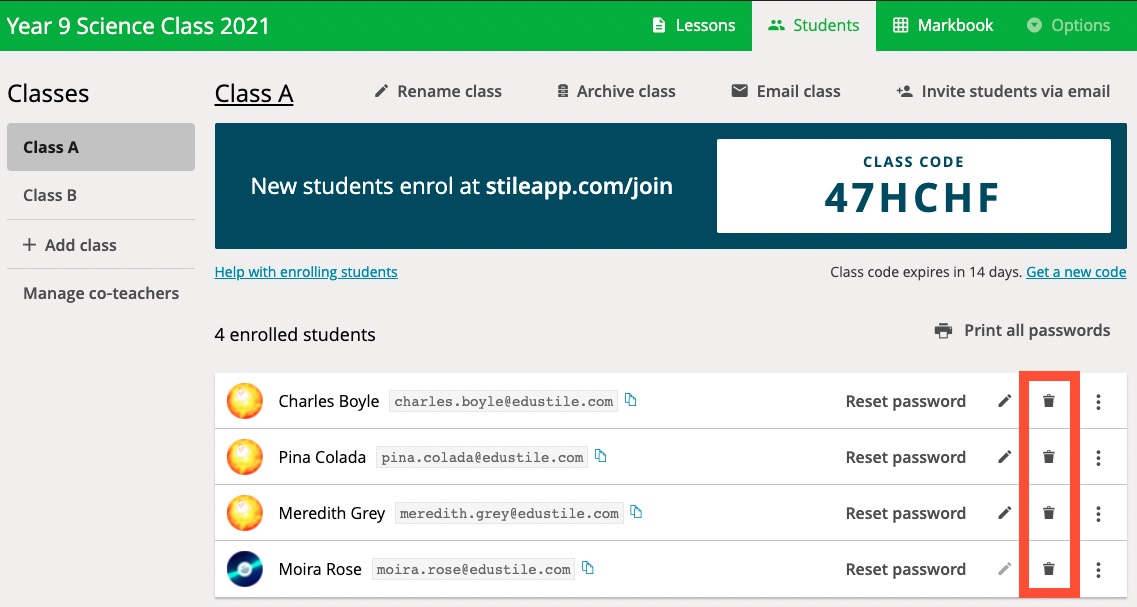 On the Students page, select the Class that the student is currently in. Find the student's name in the Class list and click the Remove button - the bin icon - which will prompt a warning message. Read the message carefully and then click Remove again to confirm.
If a student has multiple accounts, contact Stile Support to merge the accounts together. This will preserve all work completed on both accounts.
---
You may also be interested in the following resources: