Add a multiple choice question to a lesson or edit an existing one.
The multiple choice question type offers a quick and effective way to gauge student comprehension on a topic: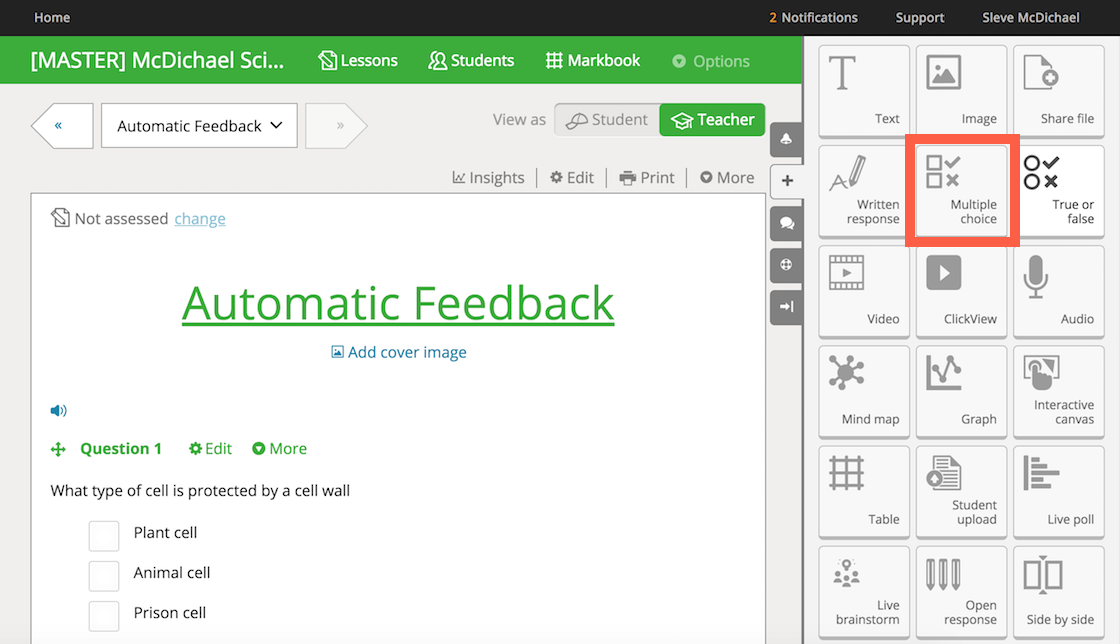 Drag the Multiple choice widget into the lesson from the Add Content panel to get started.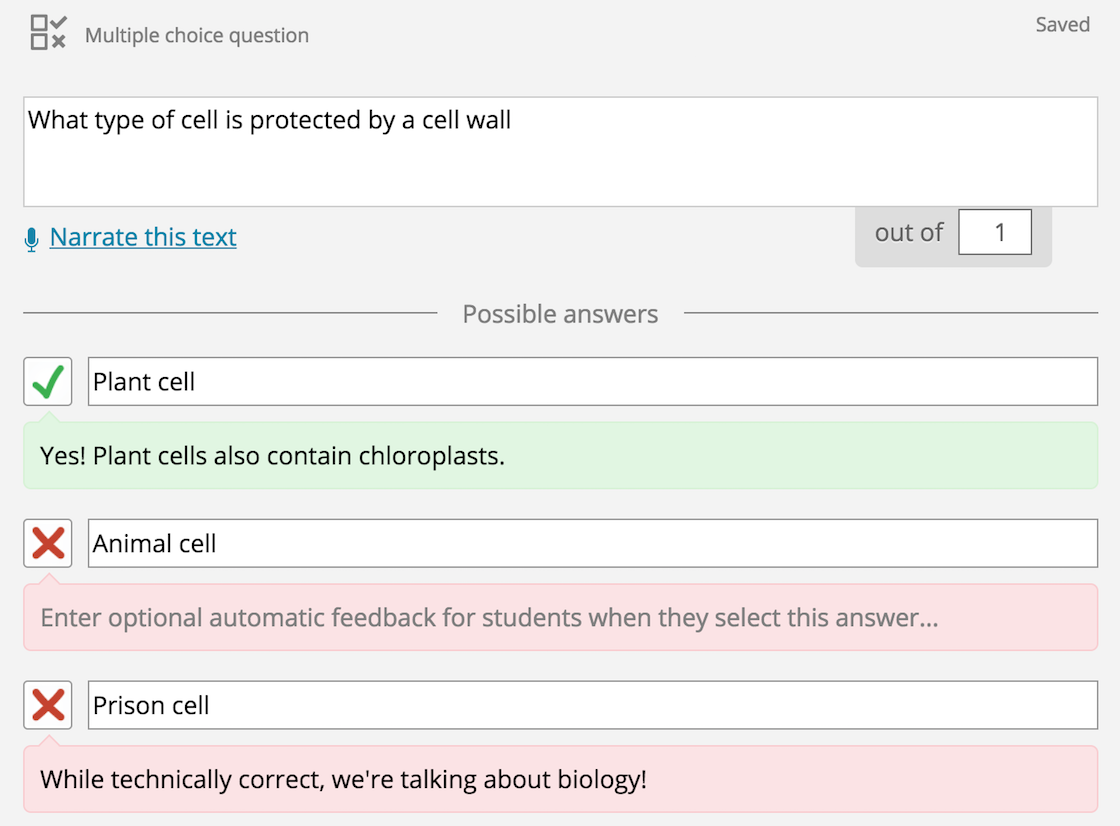 Type the question or statement into the text field at the top of the widget. The full range of rich text and maths notation is available in this field.
Add answer options next by typing in the set of text fields below the question. There is no limit to the number of answers, and there can be more than one correct option. More answer fields will appear as the existing ones are used. Blank answers will not appear to students.
Note: Rich text options and images are not currently available in multiple choice answer fields. For questions that involve maths or imagery, consider uploading the answer options to an Annotate Image widget and labelling them A, B, C, etc. to correspond with the multiple choice answer options.
Toggle the correct and incorrect marks next to each answer by clicking on them.
Automatic feedback can be optionally added by typing in the red and green bubbles beneath each answer option. Feedback will only appear to the student for each answer they select, and only after the work is submitted.

Teachers can optionally randomise the order of the answers as they appear to students. This is turned off by default.
Click Done to save changes to the question.