You can find it on the 'Students' page of any subject: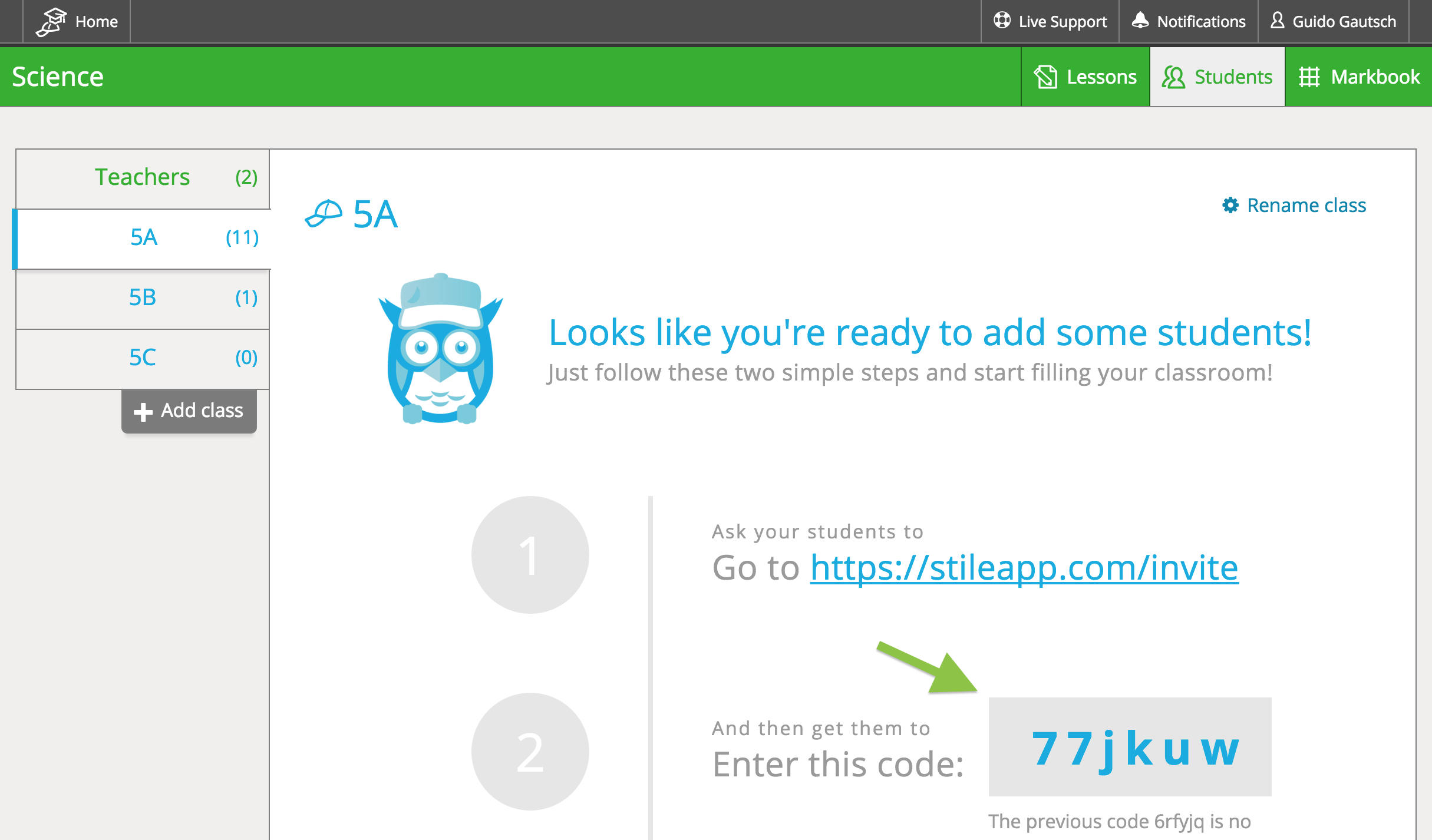 If you already have students in your class, you'll see a list of them instead, along with a blue 'Add more students' button. Click that to bring up the code:

Each class has its own unique code that expires after a week.
Once students have entered the code, they're permanently enrolled and no longer need the code. They can just log into Stile and the class will be on their Stile home page.
You can find out more about adding students here.