The Class code allows students to join a specific Class within a specific Subject.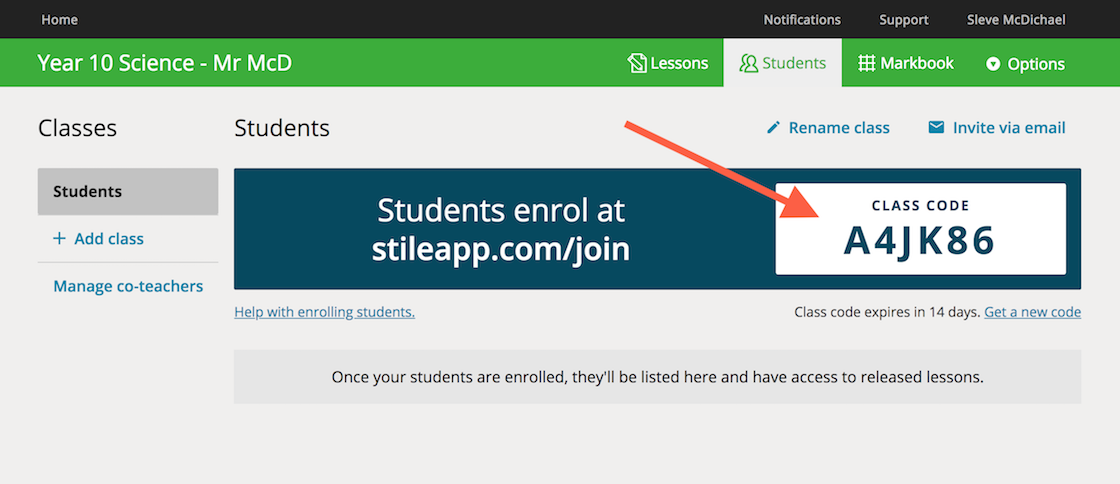 Every Class in Stile has a unique 6-digit code, which the teacher can find in the upper right corner of the Class on the Students page. Use this code to add students to your Class. They only need to use it once.
Note: The Class code is only valid for 14 days and a new one is automatically generated upon expiration. If a student is having trouble joining the Class, check to see if they are using the most up-to-date Class code via the Students page.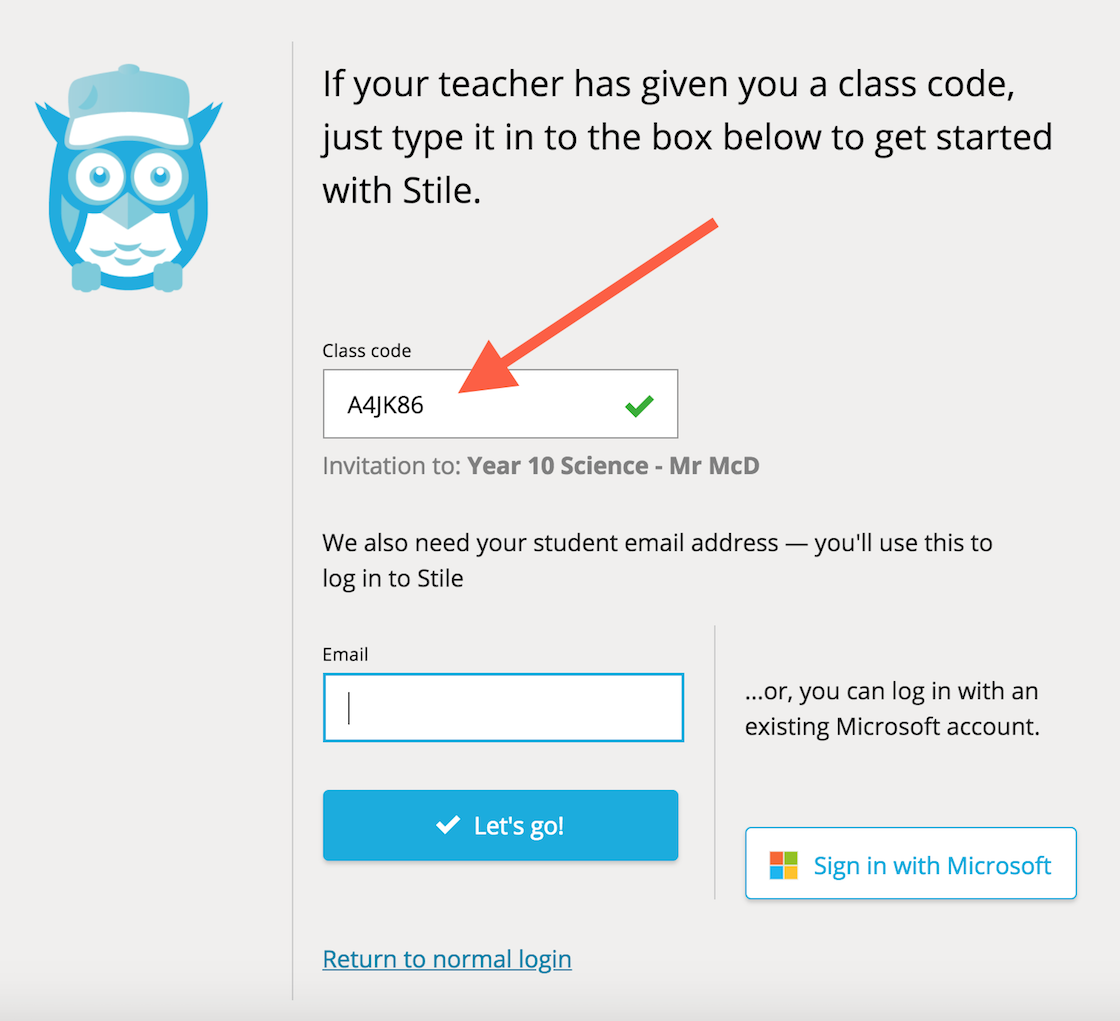 Students enter the code at stileapp.com/join to join the Class.
Once the student joins the Class, they no longer need to use the code.
---
You may also be interested in the following resources: