Improve the readability and flow of custom Lessons with the Side by side widget.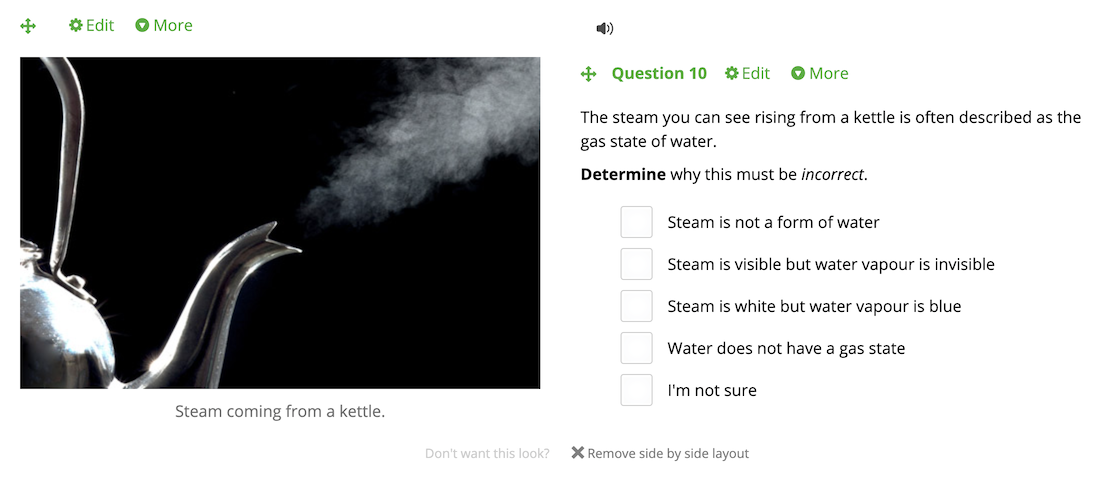 The Side by side widget is a unique content tool, in that it is not a question and it is not something that students can interact with. It is simply a container for other content and question widgets to help improve the layout of the Lesson.
Some ways you might want to use this widget include:
Illustrate multiple choice answers with an accompanying image;
Ask a question next to a relevant diagram or video;
Compare two images or diagrams;
Place shorter questions next to each other to reduce scrolling in longer Lessons and exams.
There are two ways to work with the Side by side widget, and each one has its benefits:
Add the Side by side widget first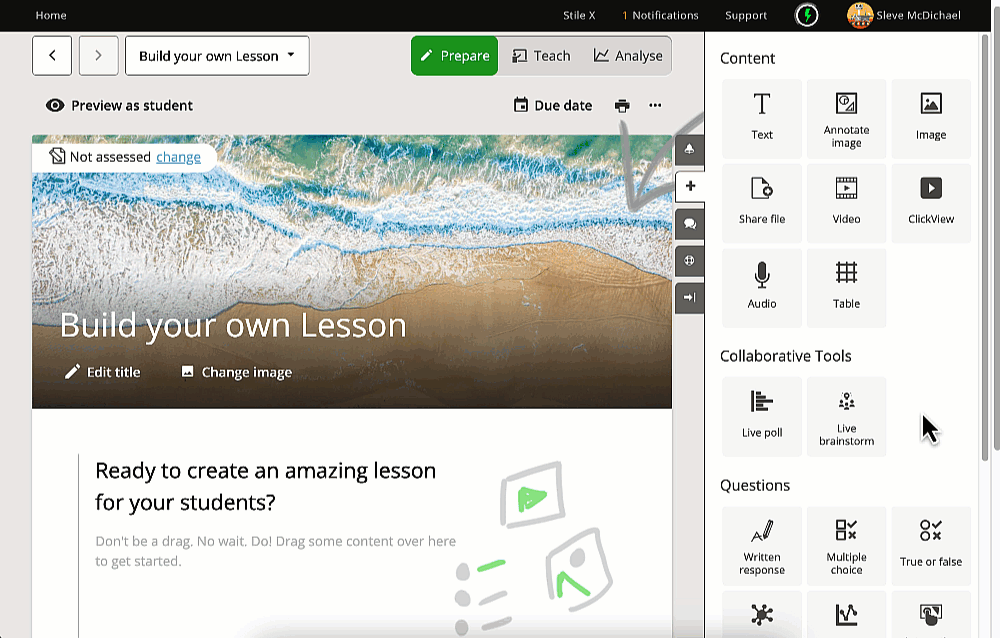 The side by side widget can be found in the Other section of your Content bar in Prepare mode. If you can't see the content bar in your Lesson, click on the Add content tab sticking to the right edge of your page. When you drag the widget into the Lesson, It will appear as two blank spaces, split 50/50 by a thin line.
Next, drag content or question widgets into each blank space.
Note: Some widgets are too big to be compatible with the divided space, such as the Table or Open response question. When you try to drag one of these into the side by side space, a warning will appear that says "Oof! That's too big to be beside anything!" If you drop the widget into place anyway, then it will land above or below the side by side layout.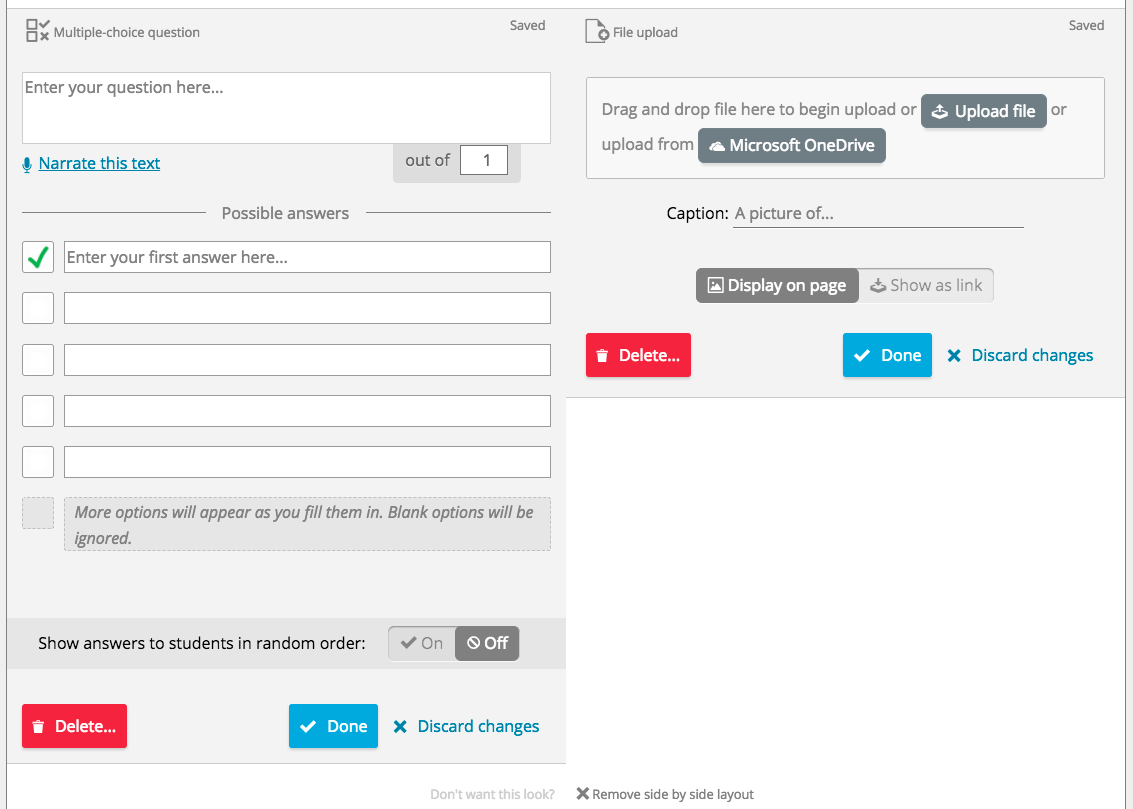 The example above includes a Multiple choice widget on the left and an Image widget or Share File widget on the right. Add text and media to the widgets as you would normally.
Add content first and then convert it
Questions and content can be moved into a side by side layout after being created, which means you don't have to rebuild existing questions in order to fit them into the smaller space.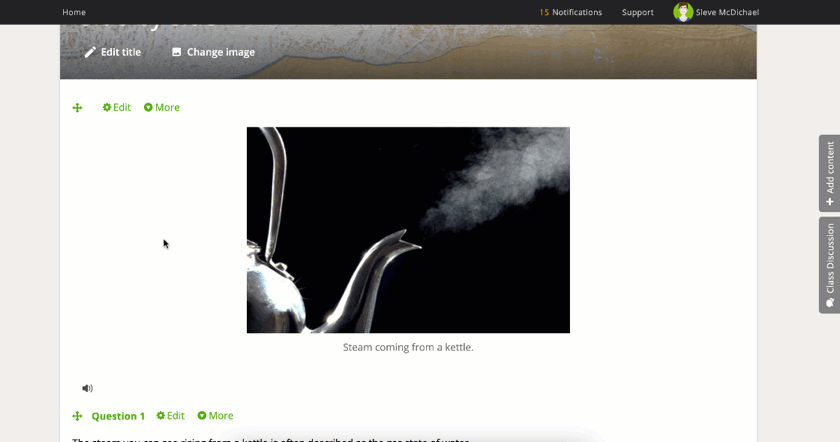 Find the widget you want to convert and click its More menu, and then select Use side by side layout to convert the layout. The widget you are working with will default to the left half of the side by side widget. You can move it to the right side by dragging the 4-way directional arrow in the top left corner of the widget.
Next, drag your second widget into place by using the same method.
---
You may also be interested in the following resources: