Control the flow of the Lesson and see who's paying attention by pausing your students' progress in Stile.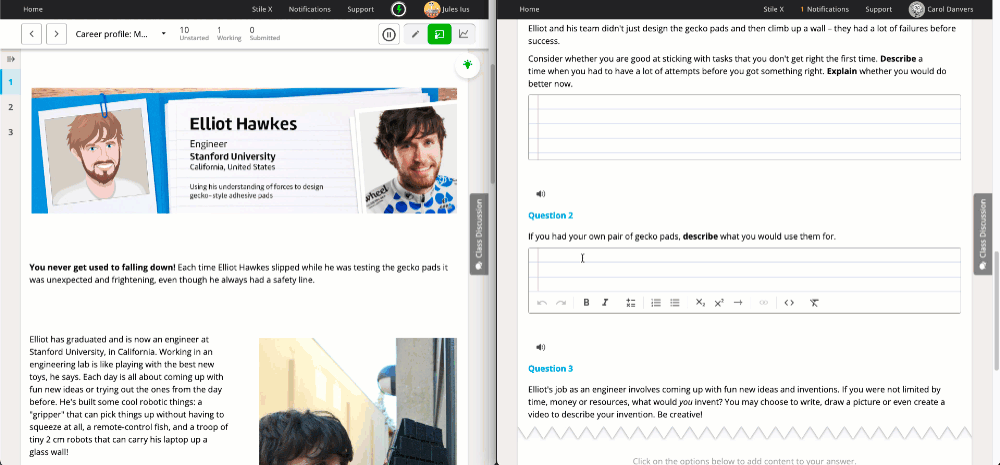 Pressing the Pause button in Teach mode will cover your students' worksheets with a full sized image and message, prompting them to look at you for direction or discussion. This is a great way to get the whole Class engaged in debate, watch a video together with undivided attention, or to make sure everyone is in the right place if you see activity in the Lesson's progress bars on the left side of the page. In the example above, the student on the right jumps ahead to answer a question, and the teacher on the left clicks the Pause button to freeze the student's screen. The teacher then clicks the Play button to allow the student to resume their work.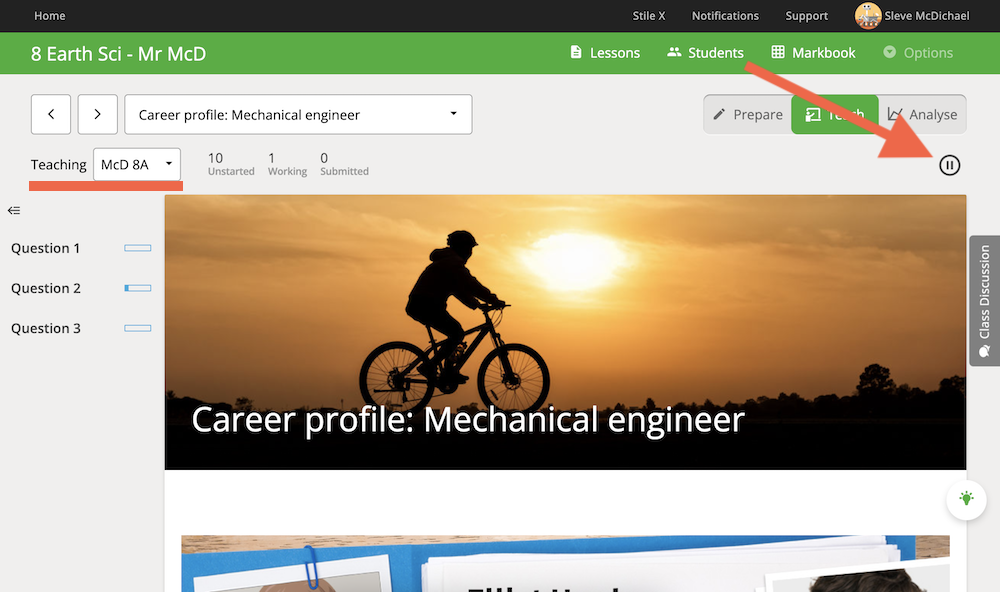 You and your students must be looking at the same Stile Lesson in order for the Pause Class tool to work. Make sure you are in Teach mode and that you have the correct Class selected, if you have multiple Classes in your Subject. Click the Pause button to freeze your students' screens. They will be greeted with an image and some text that reads "Eyes on your teacher. Your teacher has paused the lesson." If your students don't look up or react, then it's possible they are not looking at that Stile Lesson. Help them get back on track to continue!
The Pause button will have been replaced by a Play button. Click the Play button to unfreeze the Lesson and allow your students to continue working. The Pause and Play button will remain visible at the top of your screen as you scroll through the Lesson, so there's no need to scroll back to the top of the page to use this feature.
---
You may also be interested in the following resources: