Stile is an online, interactive workbook. Think of it like a magic textbook that comes to life with videos, simulations and interactive questions as you learn. Your teacher will help guide you through each lesson, lead class discussions and provide opportunities to collaborate with your classmates.
Getting set up
Step 1
Head to stileapp.com/join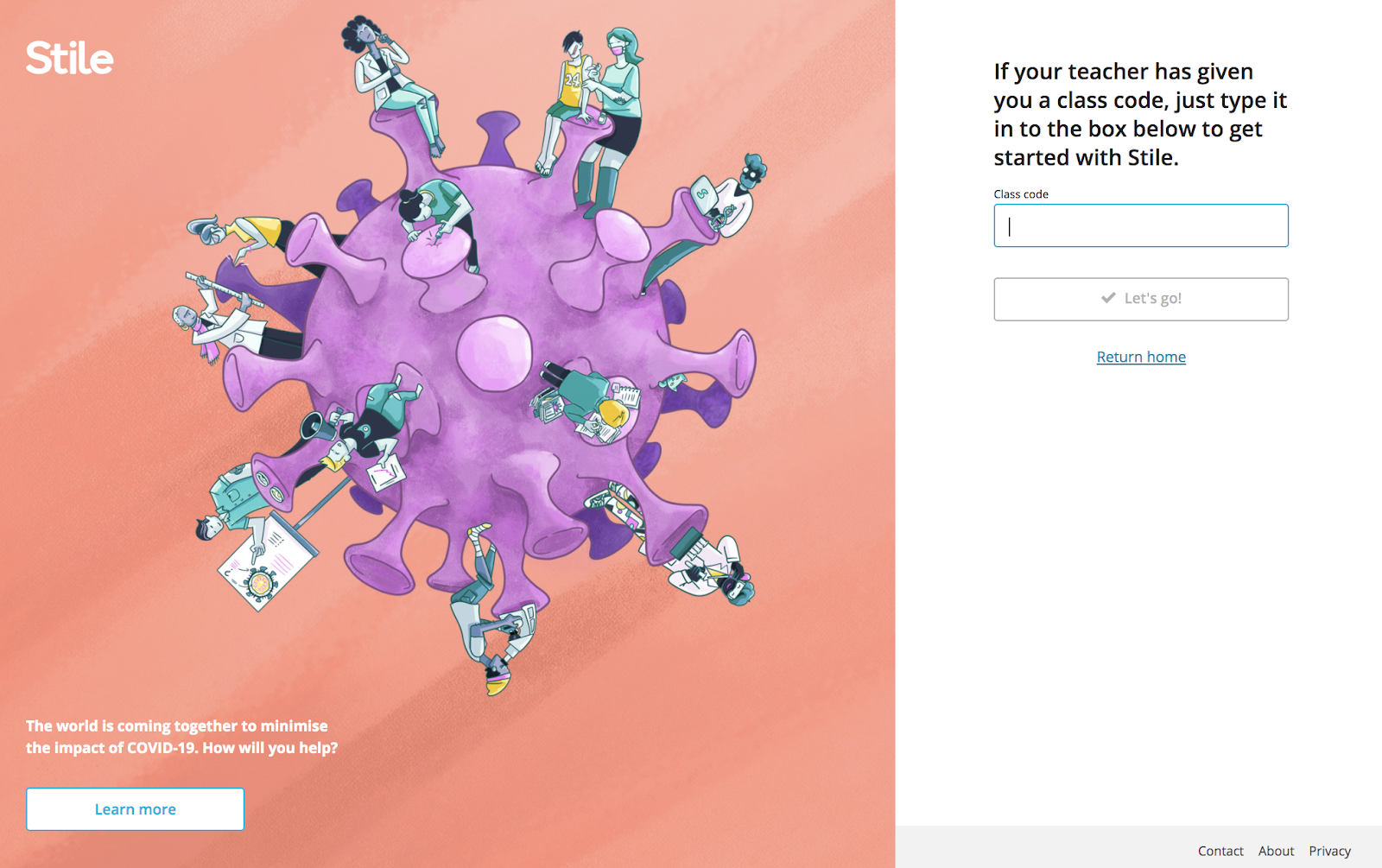 Step 2
Your teacher will give you a six-letter class code. Enter the class code into the box.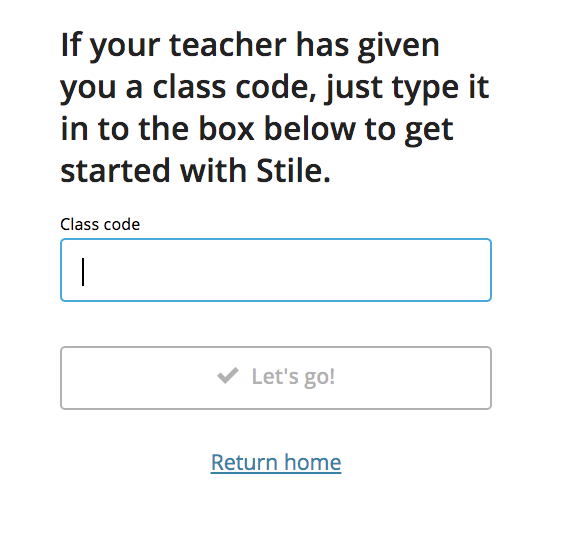 Step 3
Enter your school email address, your first name, last name and set yourself a password: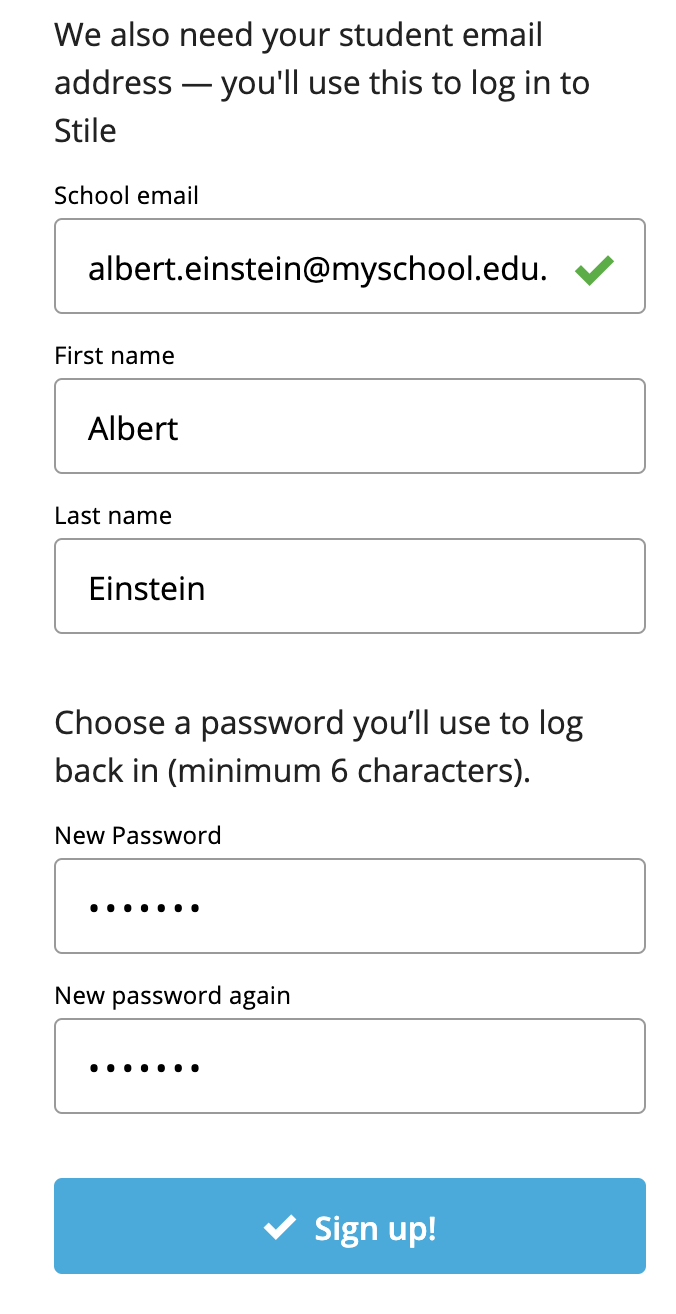 You're all set up and ready to go! You only ever need to use a class code once. From now on, when you login to Stile you will just use your school email address and password.

Using Stile
You might be using Stile for one subject or for lots of different subjects.
Your subjects will appear on your homepage.

When you click into a subject, you will see all the lessons that your teacher has released to you.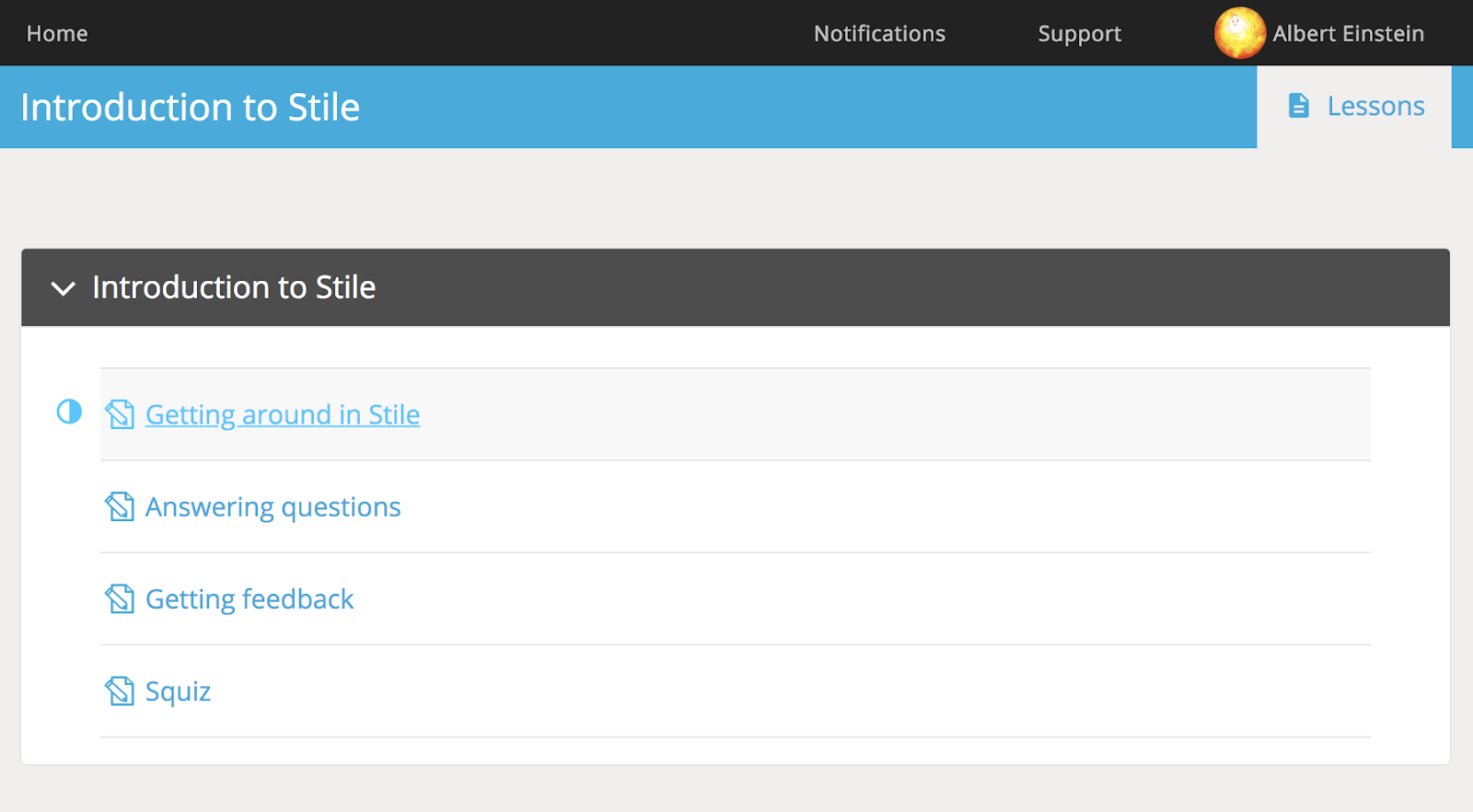 Clicking on the name of a lesson will open the lesson
Inside a lesson you will see text, pictures, videos, simulations and lots of different activities for you to complete. This will allow you to learn and demonstrate your understanding in lots of different ways: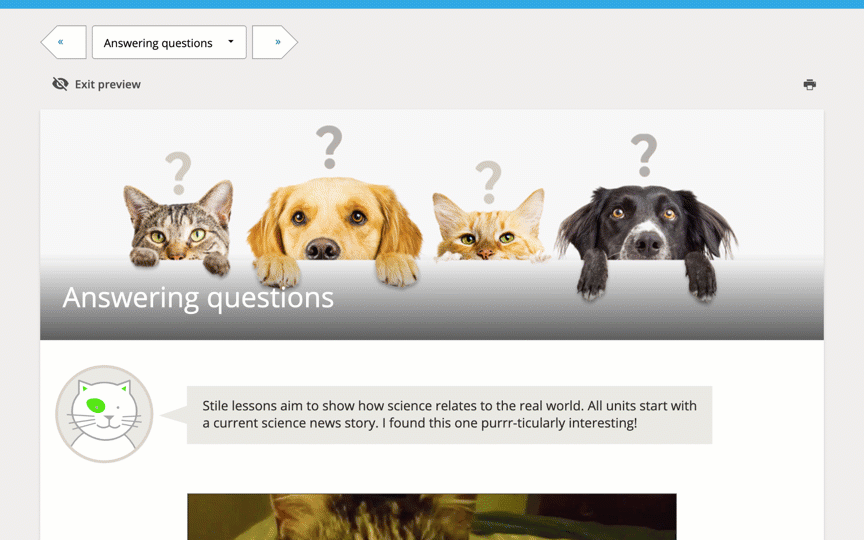 There's no need to 'save' your work in Stile. All of your work is saved automatically, and your teacher can view it at any time. To help you grow, your teacher can leave feedback for you after you've submitted your work. When they do, you'll get a notification:
Once you have finished a lesson, click "I'm finished". This will let your teacher know you have completed all the work.