Store old subjects and student work as a historical record.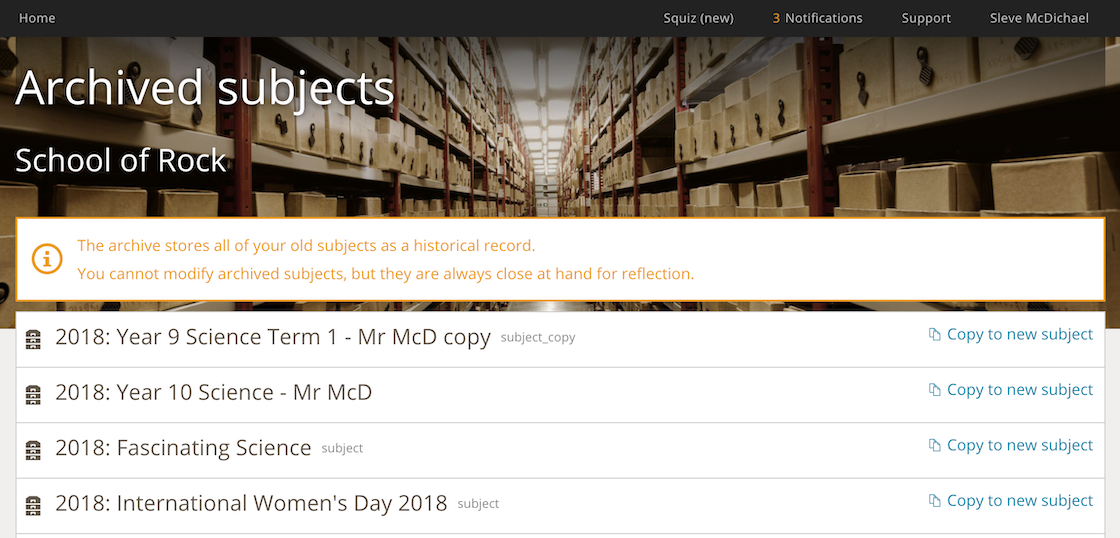 The Archive is like a file cabinet for old resources and student work. When a teacher archives work, it gets saved in a read-only state. This means that students and teachers can access and review the work without making any edits. Archived subjects also get removed from the home page for students, which reduces clutter.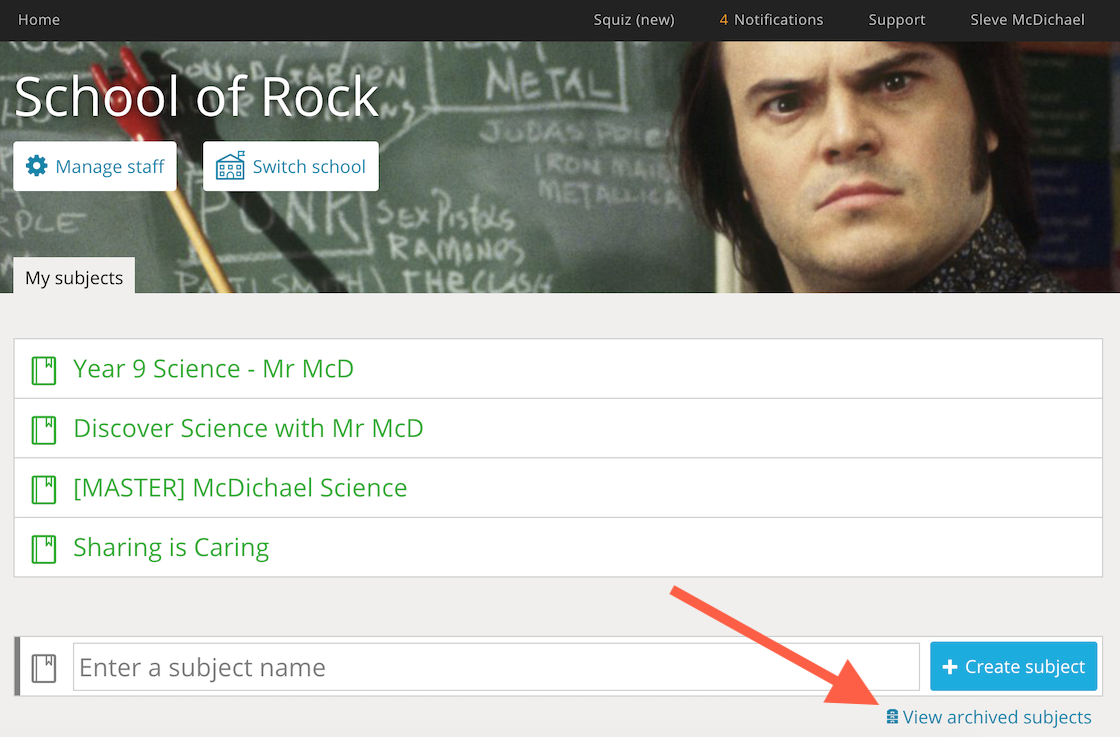 The archive can be accessed from the home page below the list of active subjects.