Teachers have the ability to view the Lessons page as if they were one of the students in their subject.
The student view offers teachers a look at how their students will see the lessons on their own computers. It hides all teaching notes and Edit/Menu options. The page's theme changes from green to the light blue that students see every time they log in. It also accurately displays which lessons are released to a specific student or class.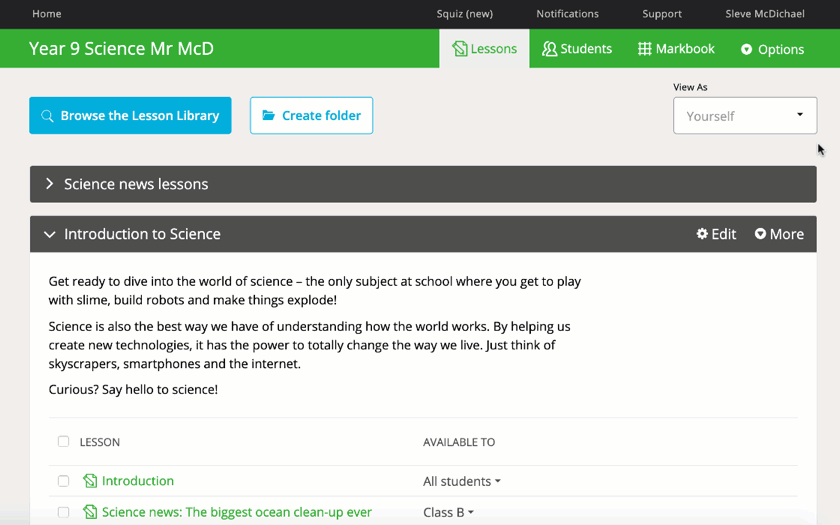 To access student view on the Lessons page of a subject, click into the View as dropdown menu near the top right corner of the page and select a student or class. The page will change colour themes and display the lessons that are released to that particular student or class.