A quick way to make a Lesson more visually engaging is to add a cover image to the Lesson's header.
A cover image is an optional way to add a polished look and feel to a custom Stile Lesson. New Lessons you create will have a cover image by default, which you can change to something more relevant to your topic.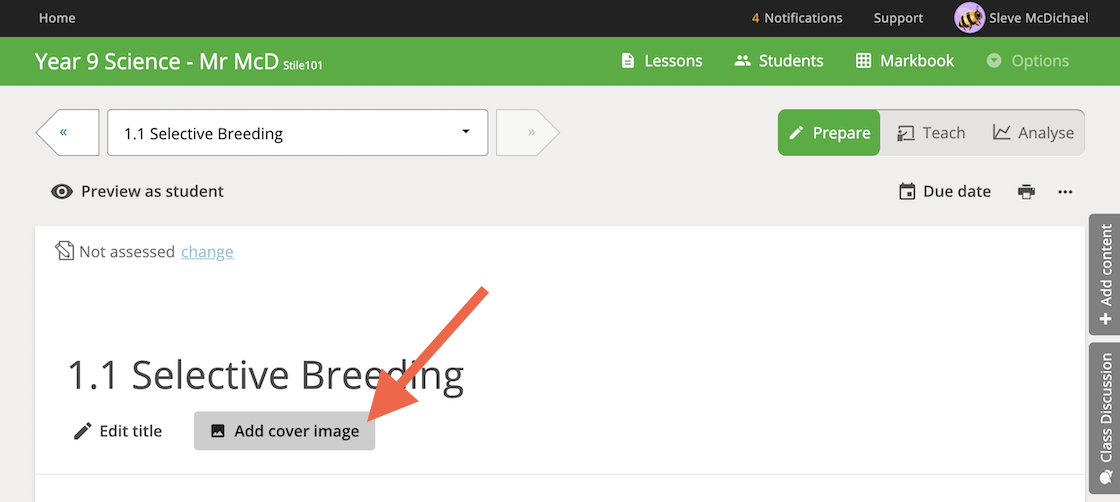 In Prepare mode, click Add cover image just below the Lesson's title to get started.
Note: If the Lesson already has a cover image, click on Change image just below the Lesson's title.

The image must be at least 600 pixels wide, and we recommend that it be 1160 pixels wide and at least 330 pixels high.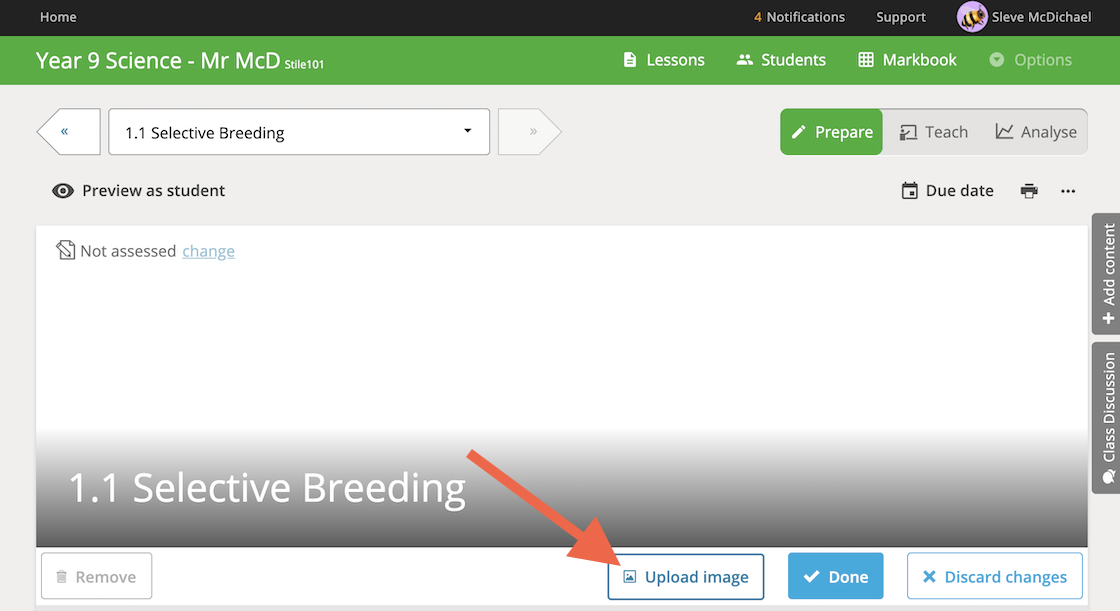 Click Upload image to select an image from your computer. Once the image is loaded, it can be moved around by dragging with the cursor. Add a descriptive caption to assist screen readers and then click the blue Done button to save changes.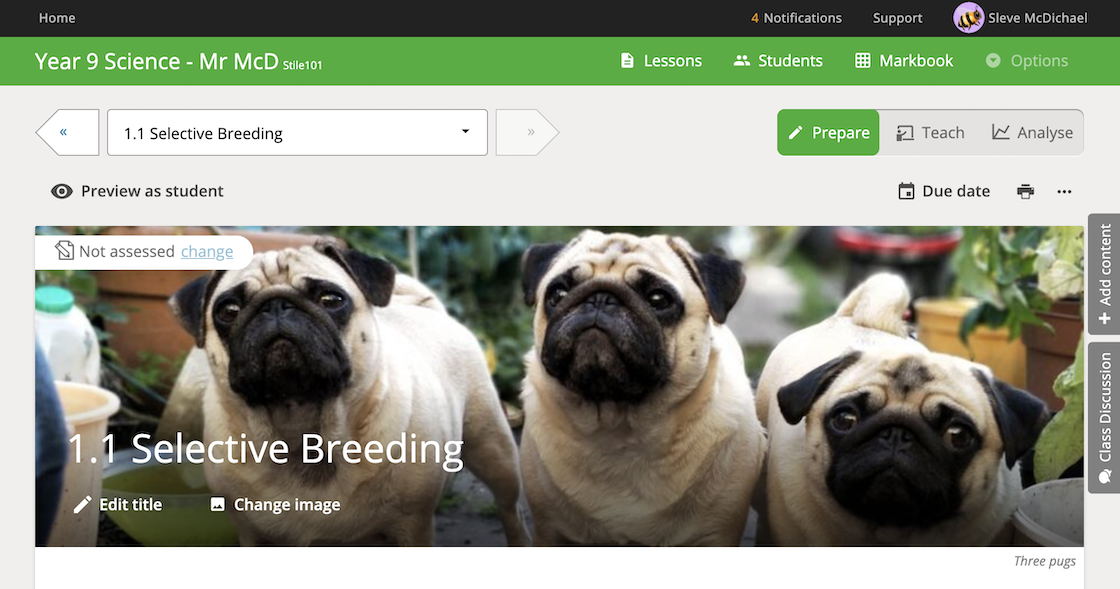 Where to get great images
Most of Stile's cover images come from Adobe Stock, which requires an account. There are also a variety of places to get great, free stock photos online now. The example image above featuring 3 pugs came from Unsplash, which offers free high-res photos for everyone.
Other resources include Pexels, Pixabay, or a simple Google image search. The most important thing to remember is that the image must meet the minimum size requirements listed above.
---
You may also be interested in the following resources: