Schools can access their ClickView subscriptions directly in Stile and embed videos into lessons.
ClickView is available as its own content widget, separate from the Video widget. If ClickView does not appear among the available content options, then click here to learn how to get it.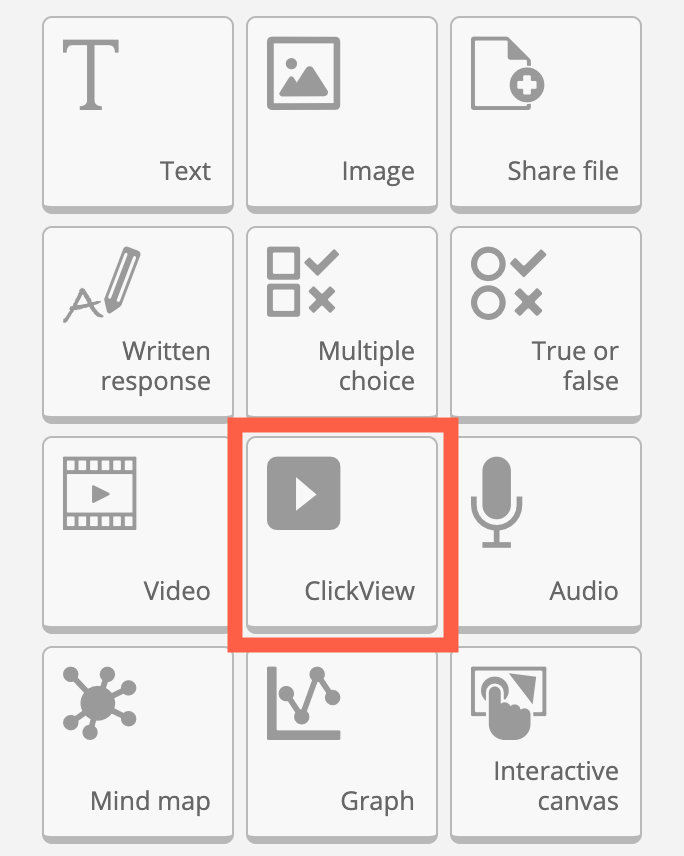 Add the widget to the lesson, and then then log in to ClickView if prompted to do so.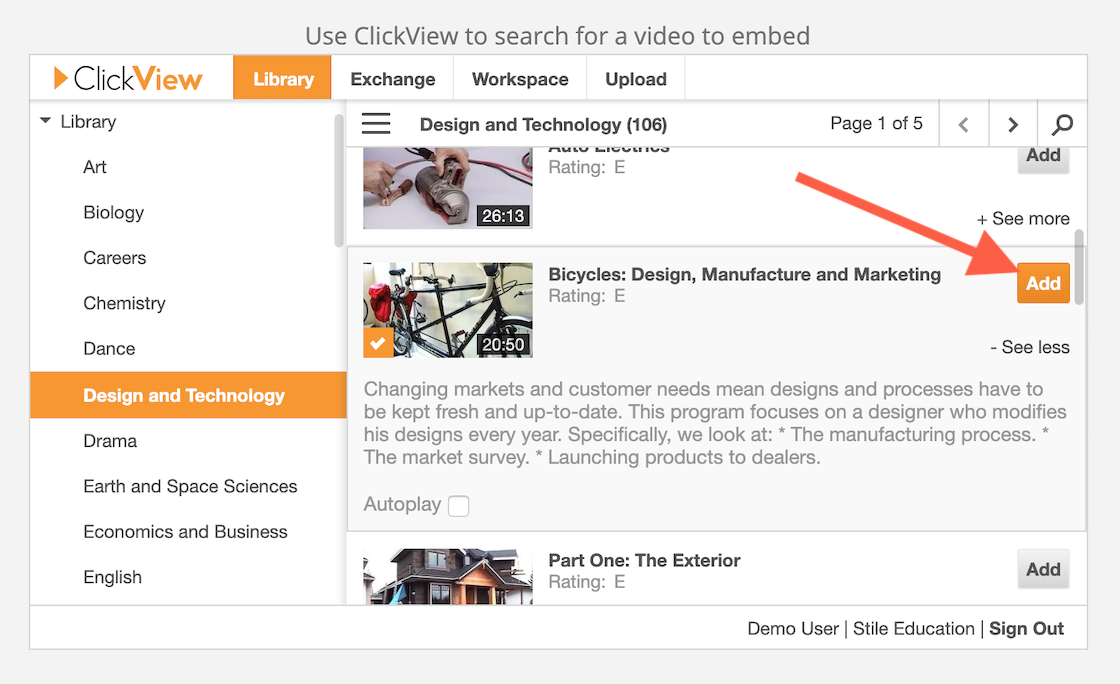 Browse the library or use the search bar to find a video and then click Add to embed it in the lesson. Click Done at the bottom of the widget to save changes.
Students will also be required to log in to watch the video. If students are using the Stile iPad app, they will be redirected to a new tab in Safari to log in and watch the video on clickview.com.
Interactive video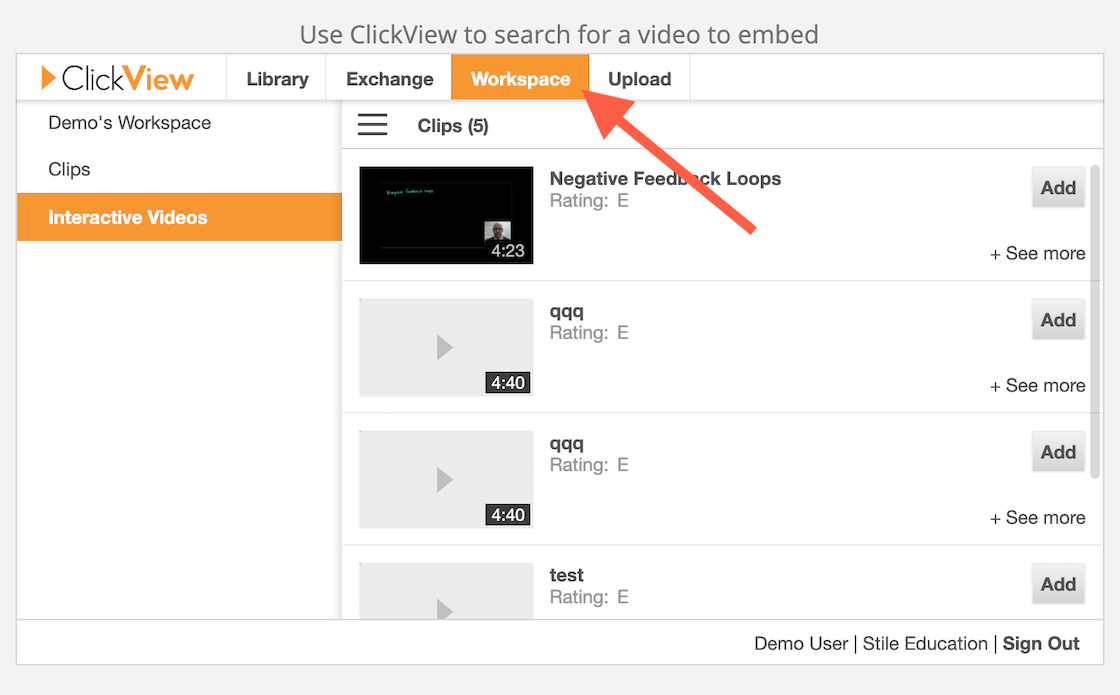 Stile supports ClickView's interactive video feature. This allows for questions to pop up inside the video and provides handy analytics inside of ClickView. Interactive videos can be found under the Workspace tab when searching for a video to add.
Note: Questions asked within the interactive video are not tracked by the Markbook.
Add a ClickView subscription to the school's Stile account
There are two quick steps to get ClickView set up on Stile:
Find your school subscription's ClickView ID. Here's how.
Email Stile's support team at help@stileeducation.com and provide us with the ClickView ID and your school's name.
Once it's set up, all teachers at the school on Stile will have access to the ClickView widget.