Enhance your Lesson with embedded ClickView videos and clips.
The ClickView widget allows you to embed videos directly from the ClickView library into your Lesson for students to watch. You can also create clips and interactive videos in your ClickView workspace and access them in Stile. If you are unfamiliar with ClickView, you can find out more here.
Before you continue: The ClickView widget requires a ClickView subscription, which is separate from your Stile subscription. Visit the ClickView website at the link above for more information.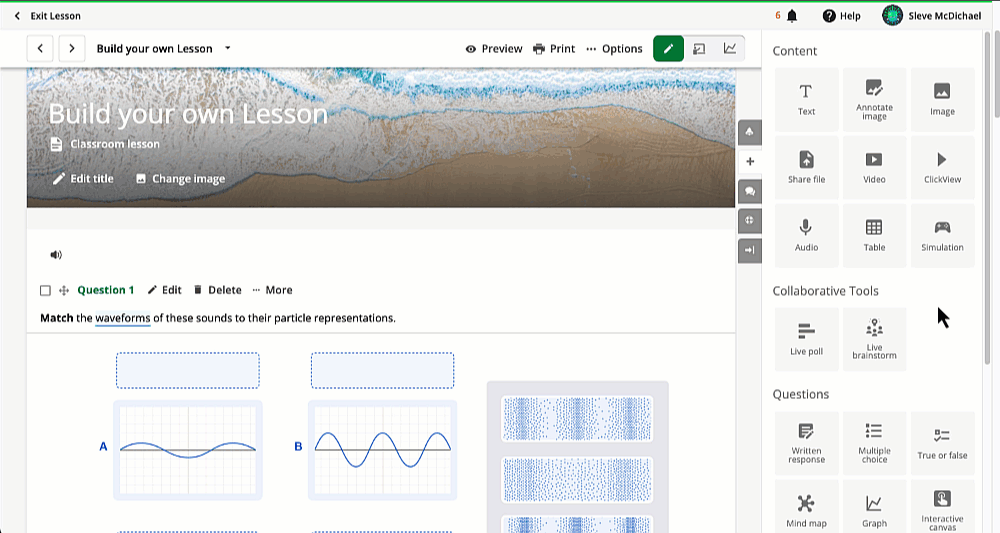 The ClickView widget can be found in the Content section of your content bar in Prepare mode. If you can't see the content bar in your Lesson, click on the Add content tab sticking to the right edge of your page.
If you don't see the ClickView widget in your content bar then it's possible that your school's ClickView subscription has not yet been connected to your Stile subscription. Follow the quick steps below to set this up.
Drag the widget into the Lesson to get started. You may be prompted to log in to ClickView if you have not already done so.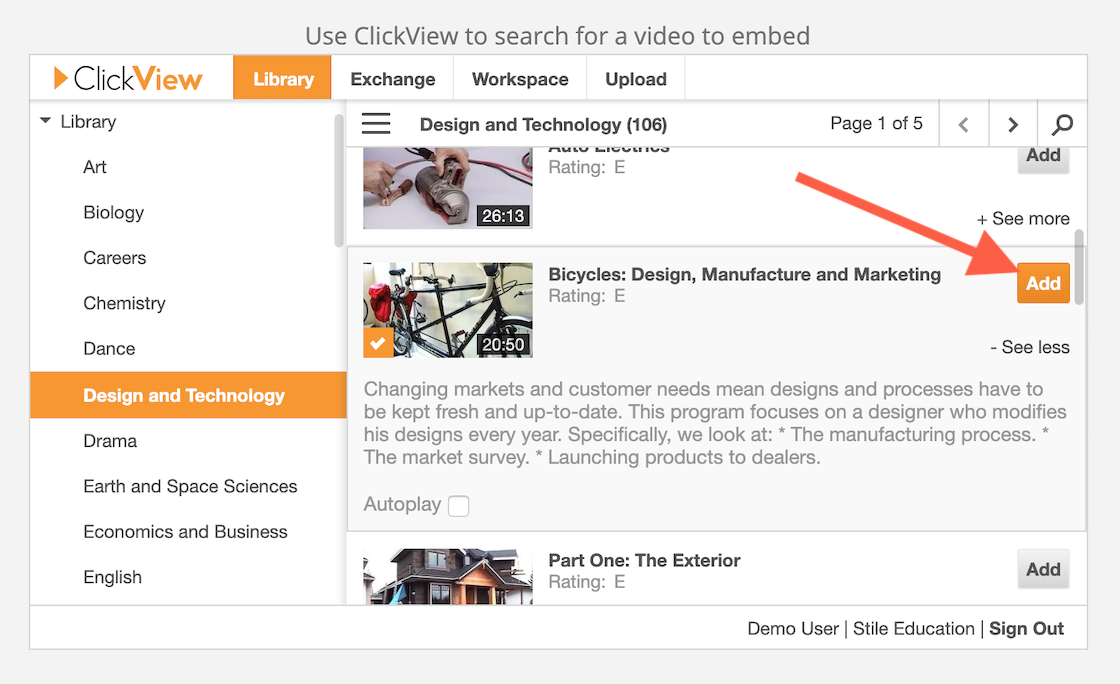 Browse the ClickView library, use the search bar, or check the Workspace tab to find the desired video and then click Add next to that video to embed it into the Lesson. Click the Done button at the bottom of the widget to save changes.
Students will also be required to log in to watch the video. If they have their own devices then this should be a one-time step.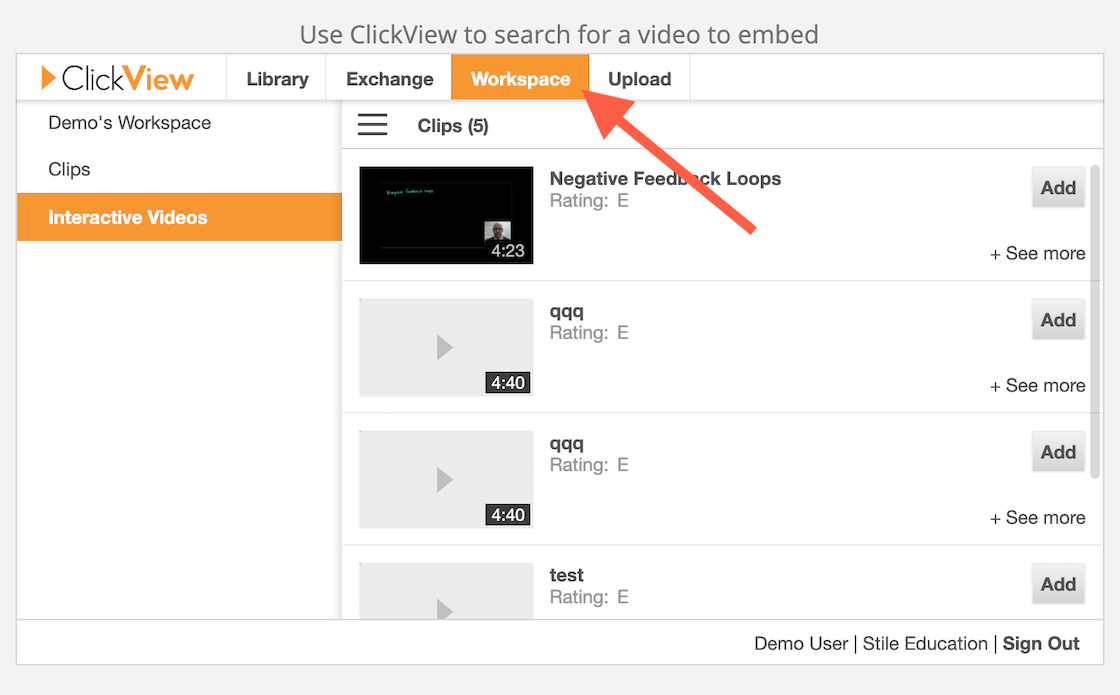 Stile supports ClickView's interactive video feature. This allows for questions to pop up inside the video and provides handy analytics inside of ClickView. Interactive videos can be found under the Workspace tab when searching for a video to add.
Because the ClickView widget is a content widget and not a question, it cannot be marked. This also means that the questions asked in interactive videos cannot be tracked in the Markbook. These should be used purely for student learning and not as an analytical tool for class comprehension. 
Connect your ClickView subscription to the school's Stile account
There are two quick steps to get ClickView set up on Stile:
Find your school subscription's ClickView ID. Here's how.
Email Stile's support team at help@stileeducation.com and provide us with the ClickView ID and your school's name.
Once it is set up, all teachers at the school on Stile will have access to the ClickView widget.
---
You may also be interested in the following resources: