If you've modified a Cosmos Lessons unit or made your own lessons from scratch, you can share them with your colleagues via the school Library. 
Your shared lessons can then be copied from the Library, by any teacher at your school into any of their own subjects. This won't affect your original master - teachers can modify their own copies to their hearts' content.
How is it done?
Lesson content is shared at the Folder level (the dark grey containers on the Lessons page).
To share a folder of lessons to your school's Library:
Select  More >  Share to library

To update or unshare your lessons, select  More > and either Update shared copy or Unshare lessons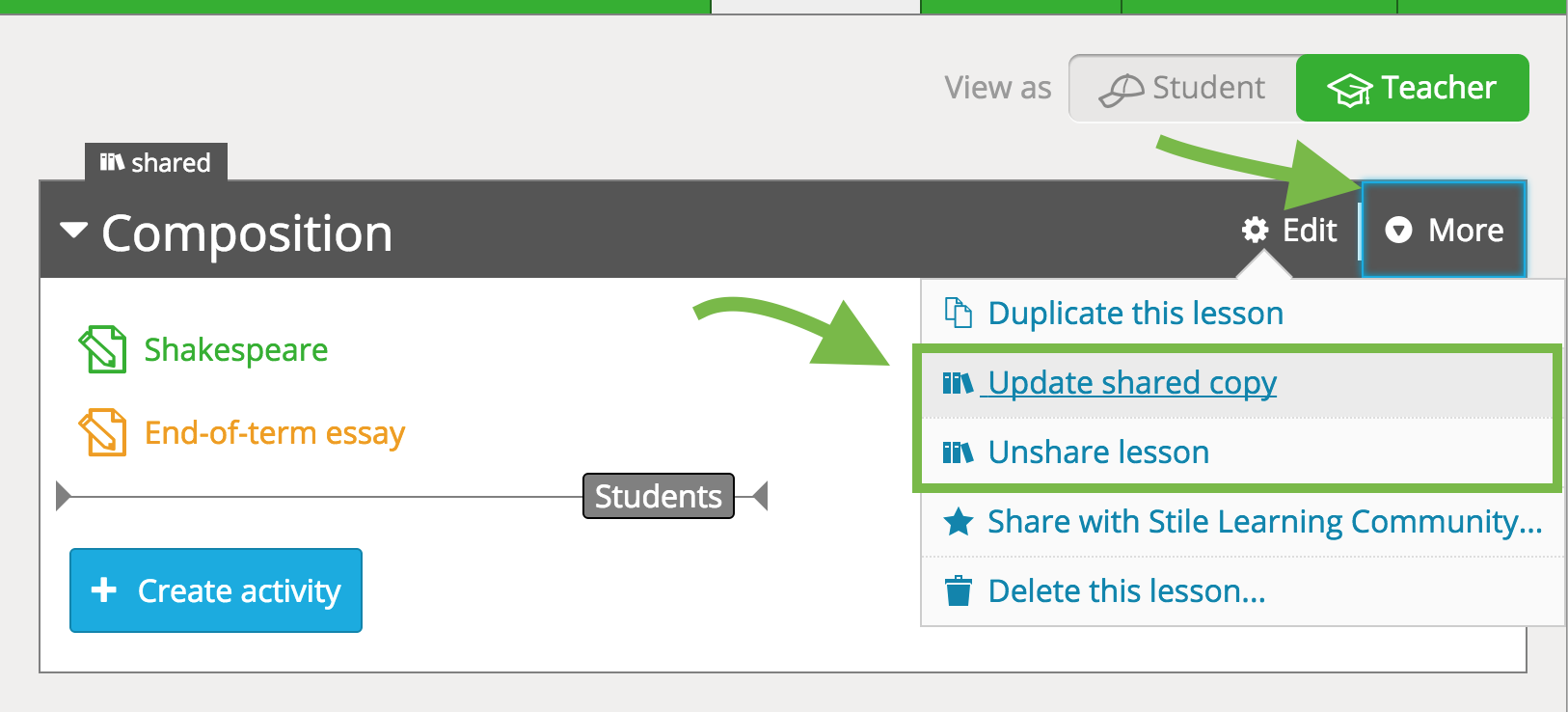 Notes:
When you share a folder of lessons to the library, any modifications to the master copy will not affect the library copy unless you choose to  Update shared copy or   Unshare lessons.
The teacher who shared the lesson to the library is the only person who can update the shared copy.
Sharing lessons to the library will only copy lesson content so classes and associated marks will not be shared.
For instruction on how to copy lessons from the library, see this article.
Please note that only school users have access to a school library. If you're an individual user and would like to get your school onboard, let our Community team know!