Your school on Stile has its own private library separate from the Stile science library.
You have the ability to share Lessons with your colleagues by adding them to your school's Stile library and to copy Lessons that your colleagues have shared. This article focuses on how to manage your own Lessons in the library including sharing, updating, and removing them.
Continue reading below or click to jump to a section:
Note: If you're trying to copy a folder that a colleague shared to your school's library, check out the tutorial here.
Share resources to your school's library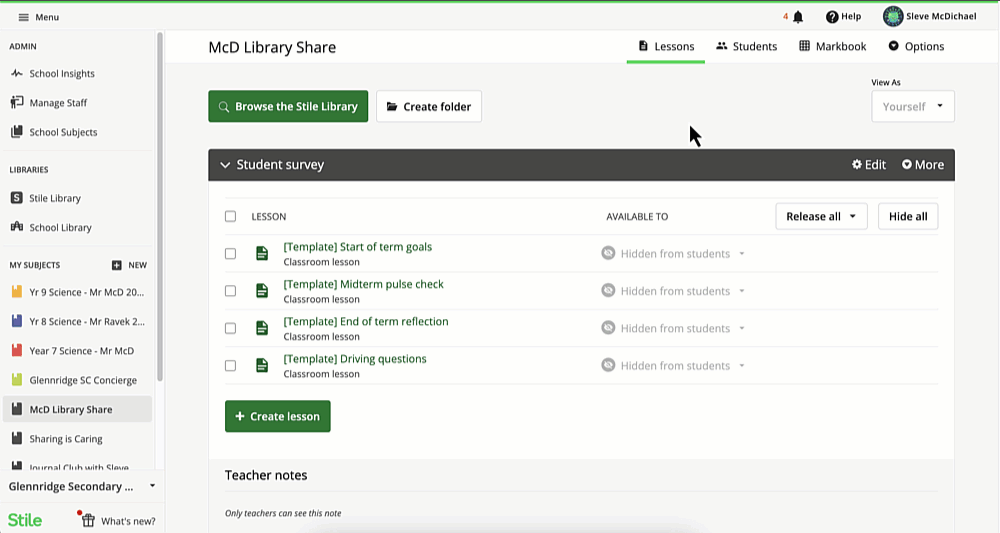 Resources are shared at the Folder level. Click the Folder's More menu to view its options. If the More button is not visible, click the arrow to the left of the Folder's title. This will open the Folder to reveal the More button as well as the Folder's contents. Select Share with my school library. A notification will appear reading "Folder shared" and a small Shared mark will appear next to the Folder's title.
Note: To share an entire Subject, share each Folder within the Subject and they will group together in the library. Student marks associated with the resources are not shared. To share a single Lesson, first move the Lesson into its own Folder.
Update shared resources
A resource shared to the school library is a copy of the original. Any changes made to the original resource must be re-shared by the author before they appear in the school library, and only the original author can update their shared resources.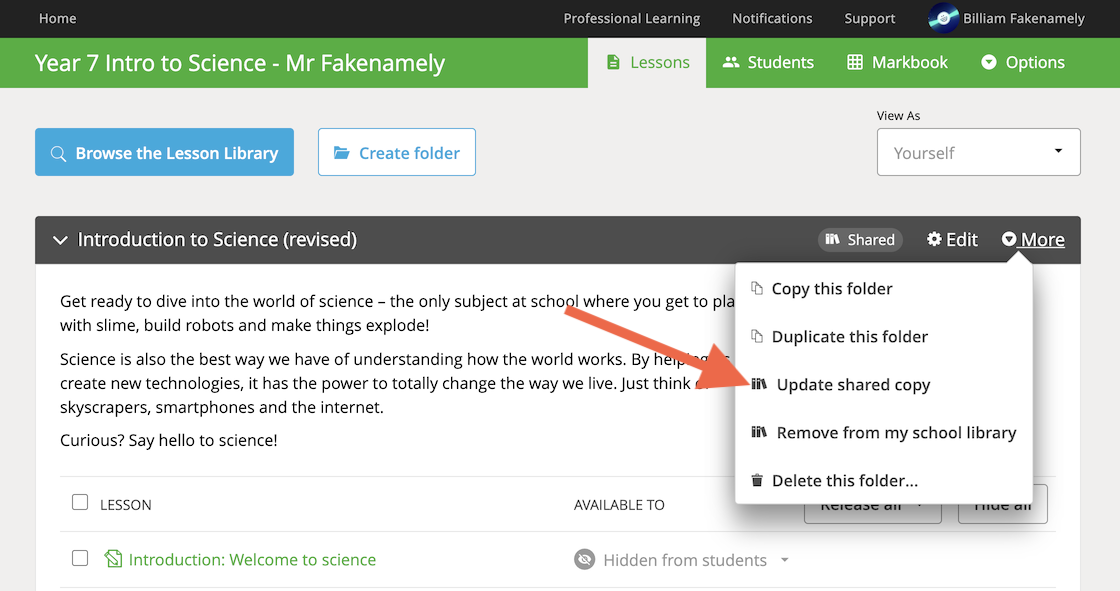 Click the original Folder's More menu and select Update copy in my school library.
Note:
If an update is made to a resource you have already copied from the school library, you will need to add a new copy of the Unit in order to have the latest version in your Subject.
Un-share resources
Only the original author can remove their resources from the school library. 
If you'd like help removing resources that were shared by another teacher, please contact the support team.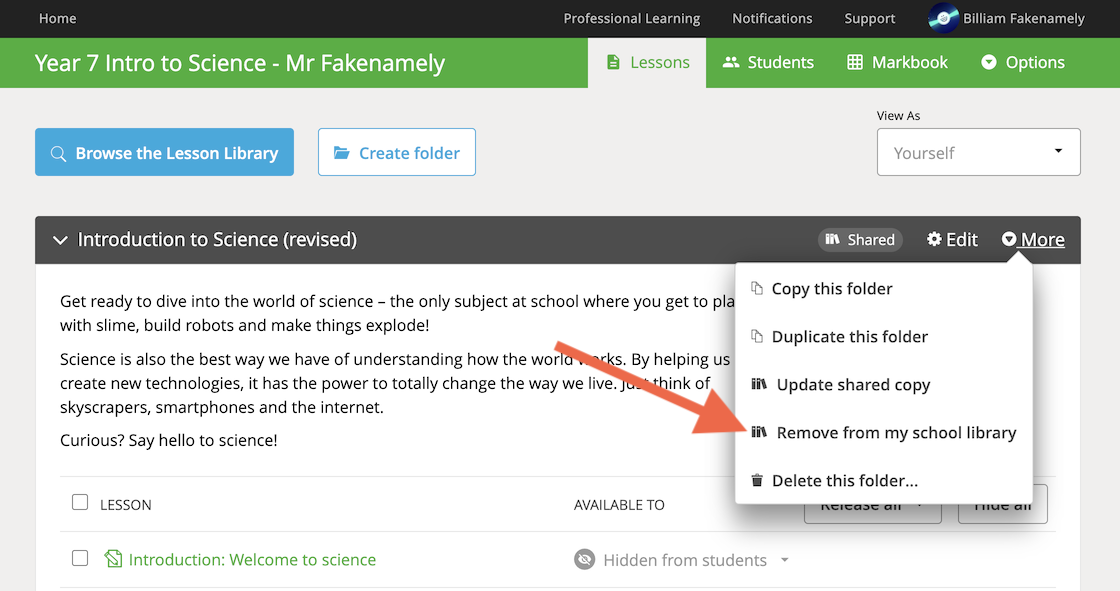 Click the original Folder's More menu and select Remove from my school library. The shared mark will disappear from the original Folder.
---
You may also be interested in the following resources: