Connect Stile to Clever and help your students log in more easily.
School districts that use the Clever learning management system can add Stile as a supported app to their Clever subscription. This will enable your students to log in to Stile using the Sign in with Clever button on the Stile homepage.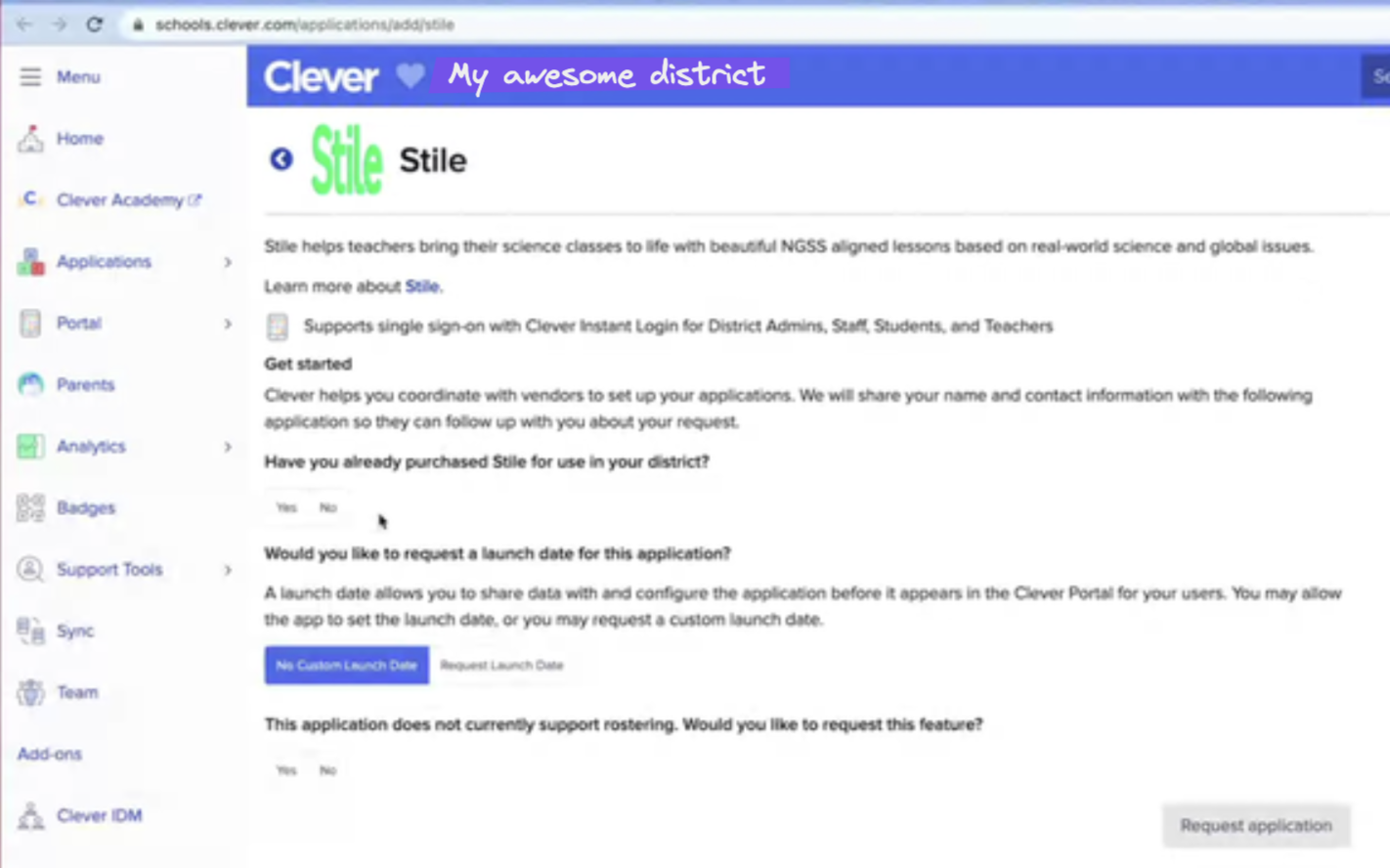 To get started, have your Clever admin add Stile to your district's Clever account at https://schools.clever.com/applications/add/stile. Fill out the integration request form and click Request Application to submit it. A member of the Stile team will receive and approve the request and complete the integration. Stile will then appear for teachers and students in the More Apps section of your Clever portal.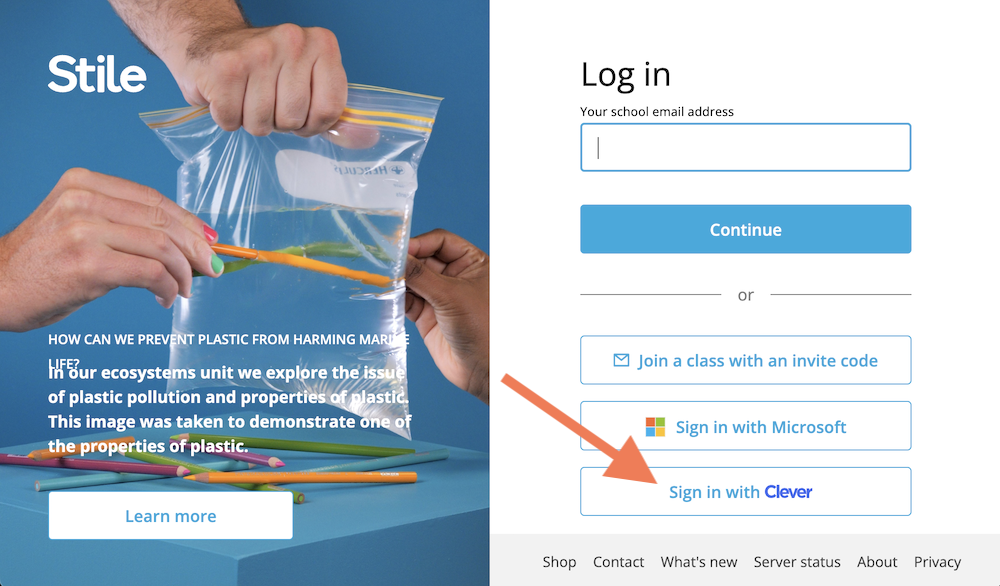 Students can also use the Sign in with Clever button at stileapp.com to log in with the credentials they are already familiar with. This means your students will no longer have to remember a separate password for Stile.
---
You may also be interested in the following resources: