View recap videos and practice test model answers for Stile X without downloading the Stile X app.
Notice all those QR codes in your Stile X workbook? All Stile X workbooks come with a phone/tablet app (also called Stile X), giving you access to the videos, flashcards and quizzes that help you revise and master the topic. You can still access recap videos and model answers directly through your browser if you don't have access to the mobile app.
Follow the steps below to access Stile X videos and model answers via a browser:
1. Log in to Stile
Head to stileapp.com to log in to your Stile account.
If you don't have a Stile account yet, ask your teacher for a Class code and enter it at stileapp.com/join.
2. Follow a link from your Stile X workbook
Once you've logged into Stile, find a QR code on one of the Lesson pages in your workbook. This code will have a URL printed beneath it, which you can type into the address bar on your browser.
Note: Only videos and model answers are available through the browser. To access quizzes and flashcards, you will need to use the Stile X app.
3. Activate your workbook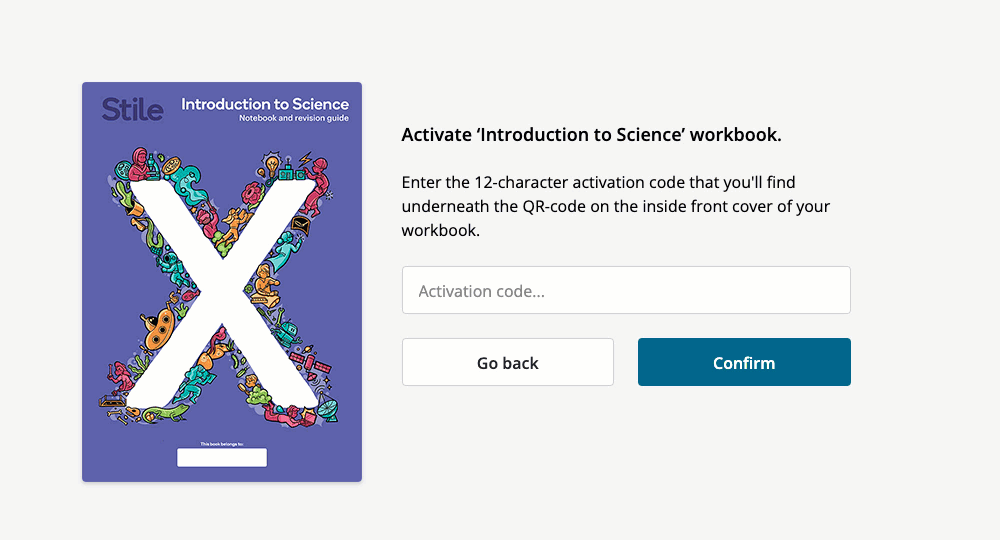 If you haven't done so already, you will be asked to activate your workbook.
Go to the inside cover of your workbook to find and enter the unique 12-character code printed just below the large QR code.
Note: This step only needs to be completed once per workbook. Once used, your unique activation code won't work for anyone else.
4. View recap videos and model answers
Once your workbook has been activated, you will be automatically directed to the video or model answers that match the URL you typed in. Enjoy exploring Stile X!
---
You may also be interested in the following resources: