Reduce barriers to learning by using Stile's built-in accessibility tools along with browser extensions.
It's important to provide every student with equitable opportunity to learn, and so Stile has developed a range of tools and resources for teachers to help students with a variety of learning considerations.
Talk to your student and their learning support to get a strong sense of their needs as well as what tools and resources they are already comfortable using. You can find a brief summary of Stile's accessibility considerations on page 13 of the NGSS Teacher Guide.
Continue reading below or click to jump to the section most relevant to you:
Automatic text narration

Above every block of text in Stile is an audio icon that narrates the text in a computer-generated Aussie accent. As the text is read aloud, the individual words and sentences are highlighted within the text block so that students can follow along visually. This feature also includes text in Annotate Image and Interactive Canvas widgets. Teachers have the option to record custom narration to replace the automated voice, however this won't match the cadence of the word-by-word highlights.
Video captions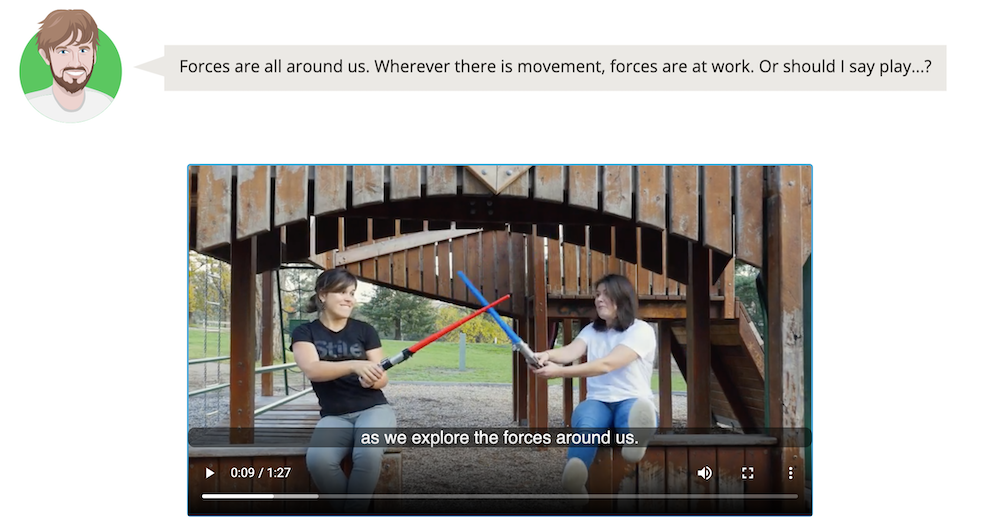 Videos that are directly uploaded to Stile from your computer, including the majority of videos in the Stile Science library, include captions. Videos that are embedded from Youtube, Vimeo, ABC Behind the News, and ClickView will rely on their own proprietary captioning systems.
Screen reader compatibility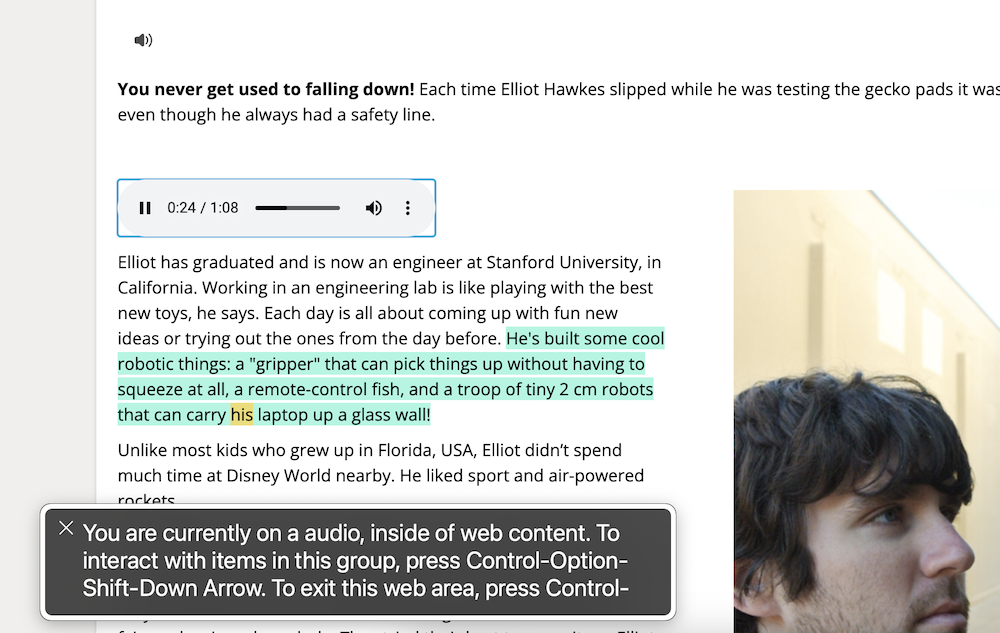 In addition to Stile's automatic narration picking up text on the page, screen readers can also identify the same text. Our creative and content teams include alt text descriptions on images as well as captions on graphs and tables to ensure the variety of content in each Stile Lesson is as accessible as possible.
Some students may need additional support when completing simulations and interactive canvases as they require clicking and dragging elements on the screen. These can also be used as opportunities for collaboration with their peers.
Open Response questions

The Open Response offers a variety of tools to students so that they can answer a question in a way that best suits them. If the question would normally ask for a written response, for example, they might choose to record an audio answer or upload a video instead.
Multimodal learning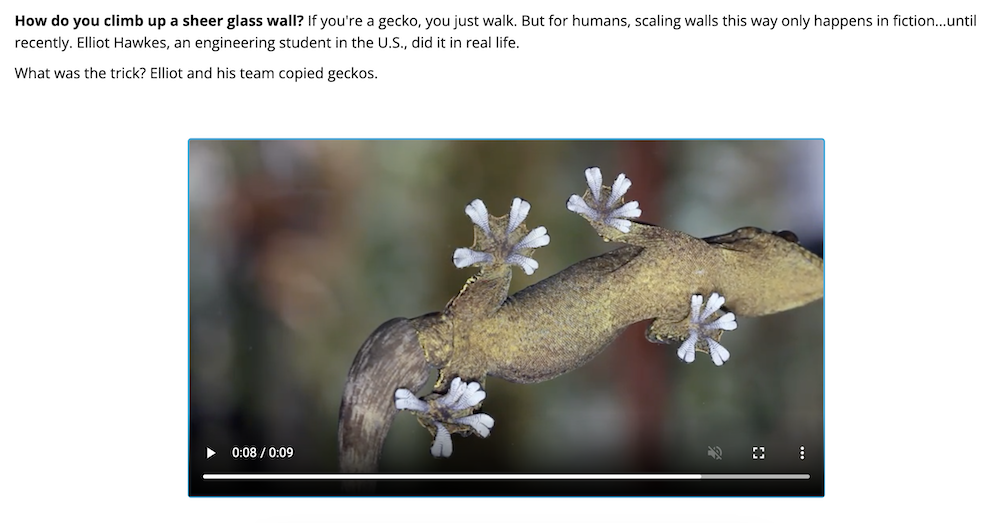 Stile Lessons are intentionally designed to show information in a variety of ways including written text, images, graphics, videos, and simulations. This variety helps students to understand key scientific ideas and processes by communicating information in a way that supports their interpretation of written or narrated text.
When creating your own Lessons from scratch or customising those made by Stile, you as the teacher have access to most of the same built-in tools as our own content team. This enables you to take the same multimodal approach and to tailor the Lessons to your students' needs. You can learn about the various types of Stile content and questions here.
Browser extensions for further support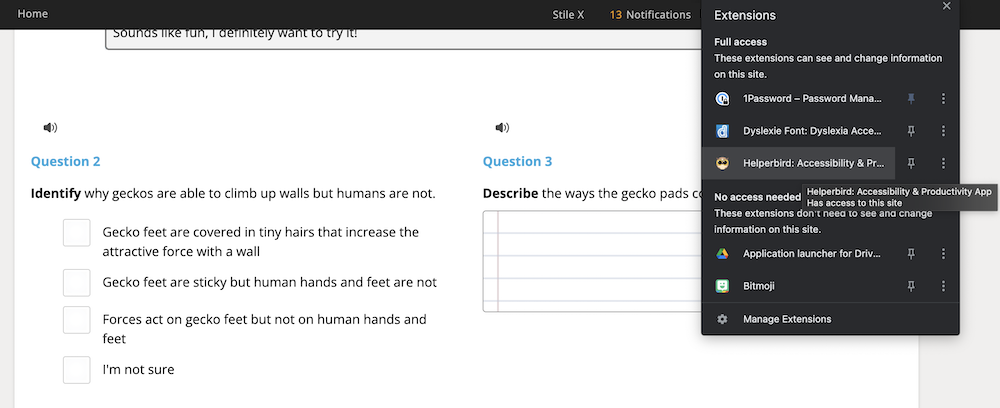 Stile can take advantage of a wide variety of browser extensions as Stile Classroom is a web-based app. This means that your students can use extensions they're already familiar with, such as a dyslexic-friendly font converter or a colour shift for improved readability. If their device is provided by the school, they may need help from your school's IT person to install extensions. Always be careful what you download, and be sure to choose extensions that come from the browser's preferred marketplace (for example, the Chrome Web Store).
---
You may also be interested in the following resources: