Access recap videos, model answers, and more by downloading and logging in to the Stile X app.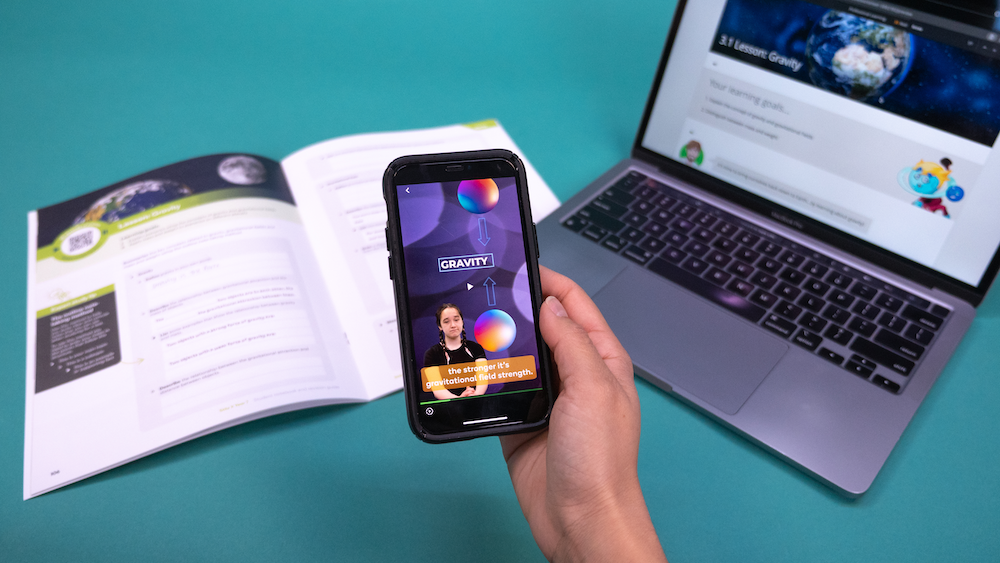 Notice all those QR codes in your Stile X workbook? All Stile X workbooks come with a phone/tablet app (also called Stile X), giving you access to the videos, flashcards, model answers and games that help you revise and master the topic. Once you've got the app setup, you can scan any QR code in your Stile X booklets for access.
Follow the steps below to set up Stile X:
Note for teachers: The process for setting up Stile X is the same for teachers as it is for students, except you can stop after Step 3! Continue reading below to set up your teacher copy of Stile X.
1. Gather your materials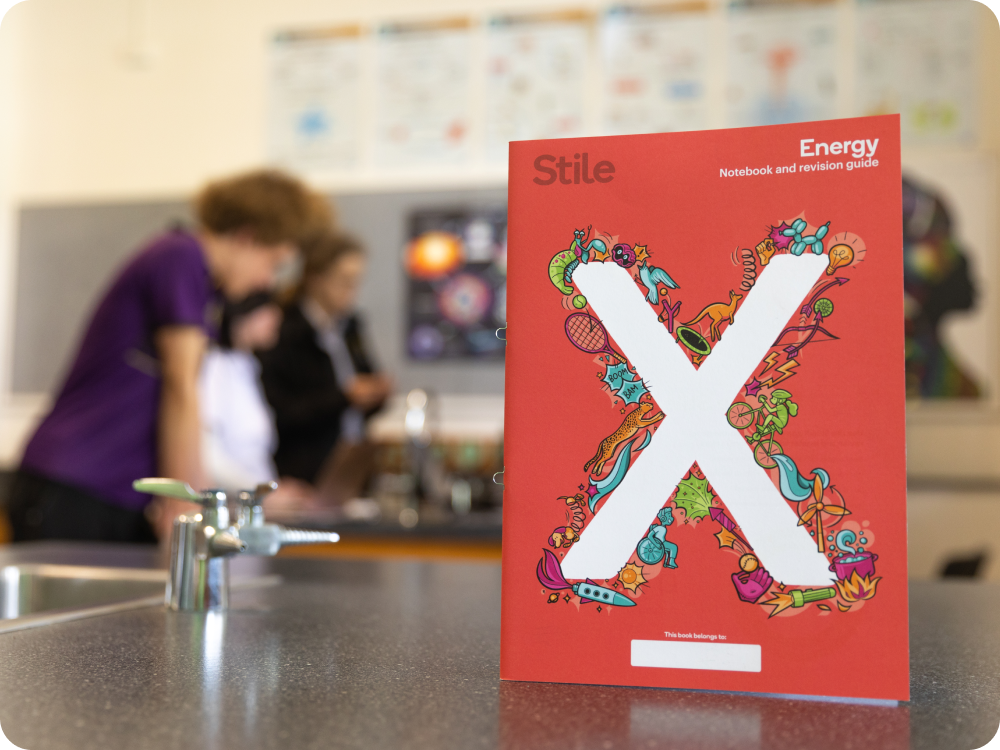 There are just a few things you need to get started. First you'll need a computer, laptop, or tablet to access Stileapp.com. This is where the majority of your classwork will be done. Ask your teacher for a class code to create a new Stile Classroom account if you don't already have one. Check out our Getting Started guide if you are brand new to Stile.
Next, pull out your new Stile X workbook. Write your name on the cover to make it your own.
Finally, grab your mobile device to use the Stile X app. This app will complement your Stile X workbook and give you access to videos, games, activities, and model answers.
If you don't have a mobile device or tablet that can install Stile X, click here.
2. Download Stile X onto your mobile device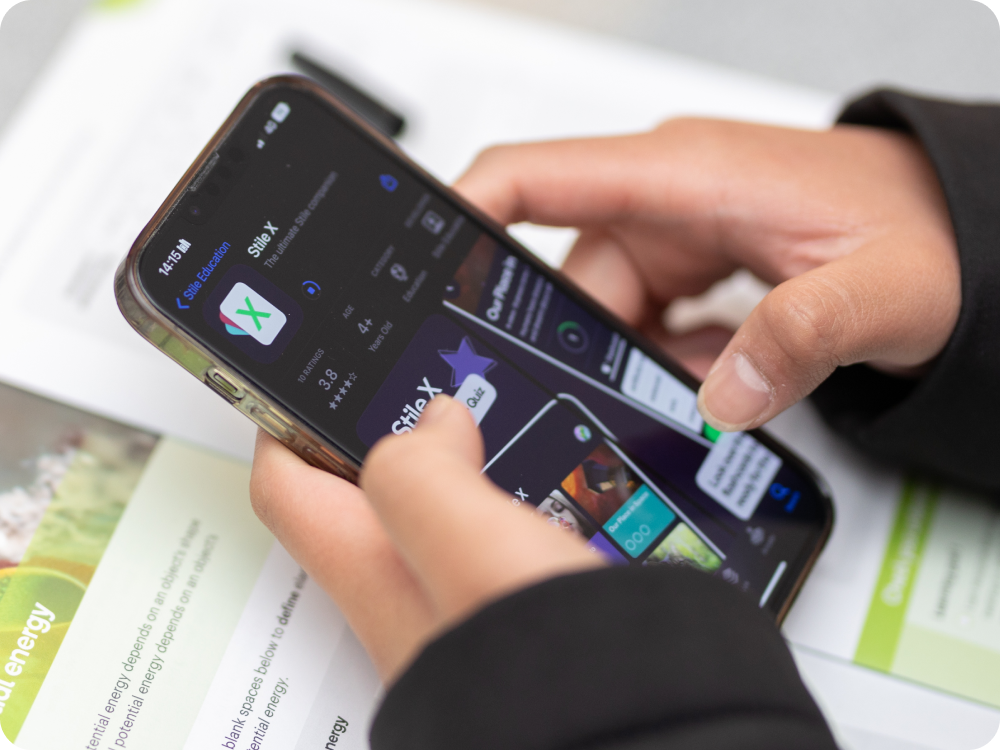 The Stile X mobile app can be found in the Apple iOS store for iPhones and iPads or the Google Play store for Android devices. This app is different from Squiz, Stile's flashcard app, so be sure to download the right one!
Stile X downloads like any other app from the store, and contains no in-app purchases. If you're asked for permission to access your camera whilst using Stile X, click Allow. This is for scanning QR codes.
3. Scan your Stile profile's QR code

Head to stileapp.com on your laptop and log in if you have not already done so, and then click your name in the upper right corner of the screen. This will take you to your profile page. Click the Connect to Stile X button at the top of the page to reveal your QR code.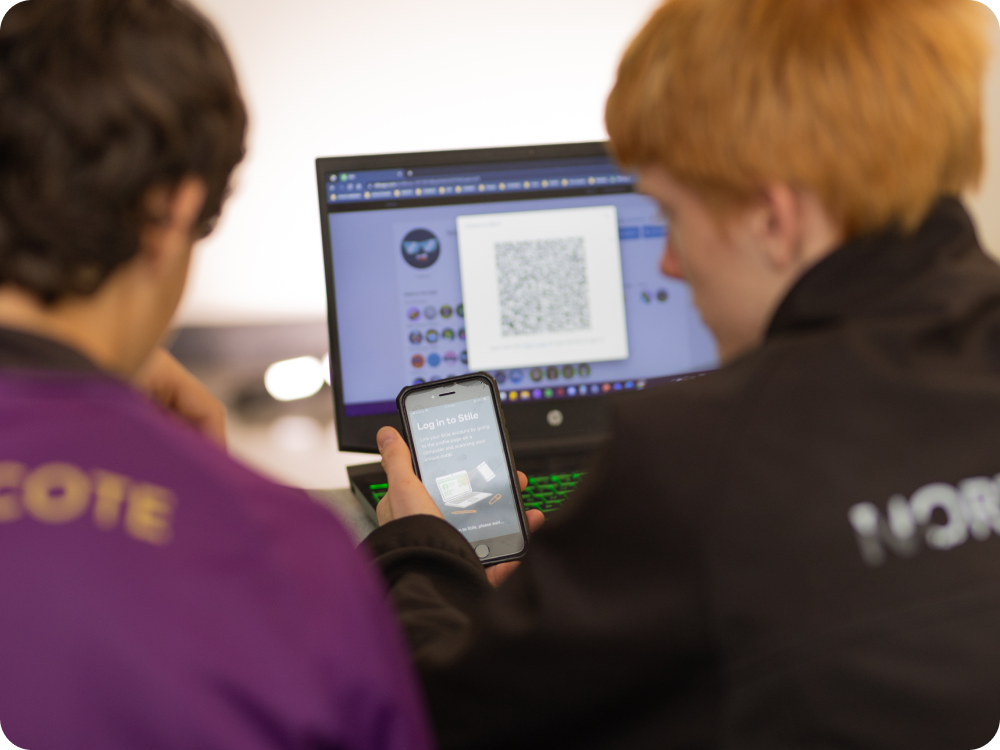 Open Stile X on your mobile. You'll be prompted to scan your profile code. Tap the button and then aim your phone's camera at the QR code on your computer screen. Once your mobile app successfully reads the QR code, your Stile X app will be logged in to your Stile profile.
Alternatively, if you are using the same device for Stile X and Stile Classroom (Stileapp.com), you can use the "or log in manually instead" option that appears below the QR scanner to log in to your profile.
If you're a teacher at a Stile X school, you can stop here! You will have access to all Stile X units in the app as soon as you log in. Continue reading if you're a student.
4. Scan the QR code in your Stile X workbook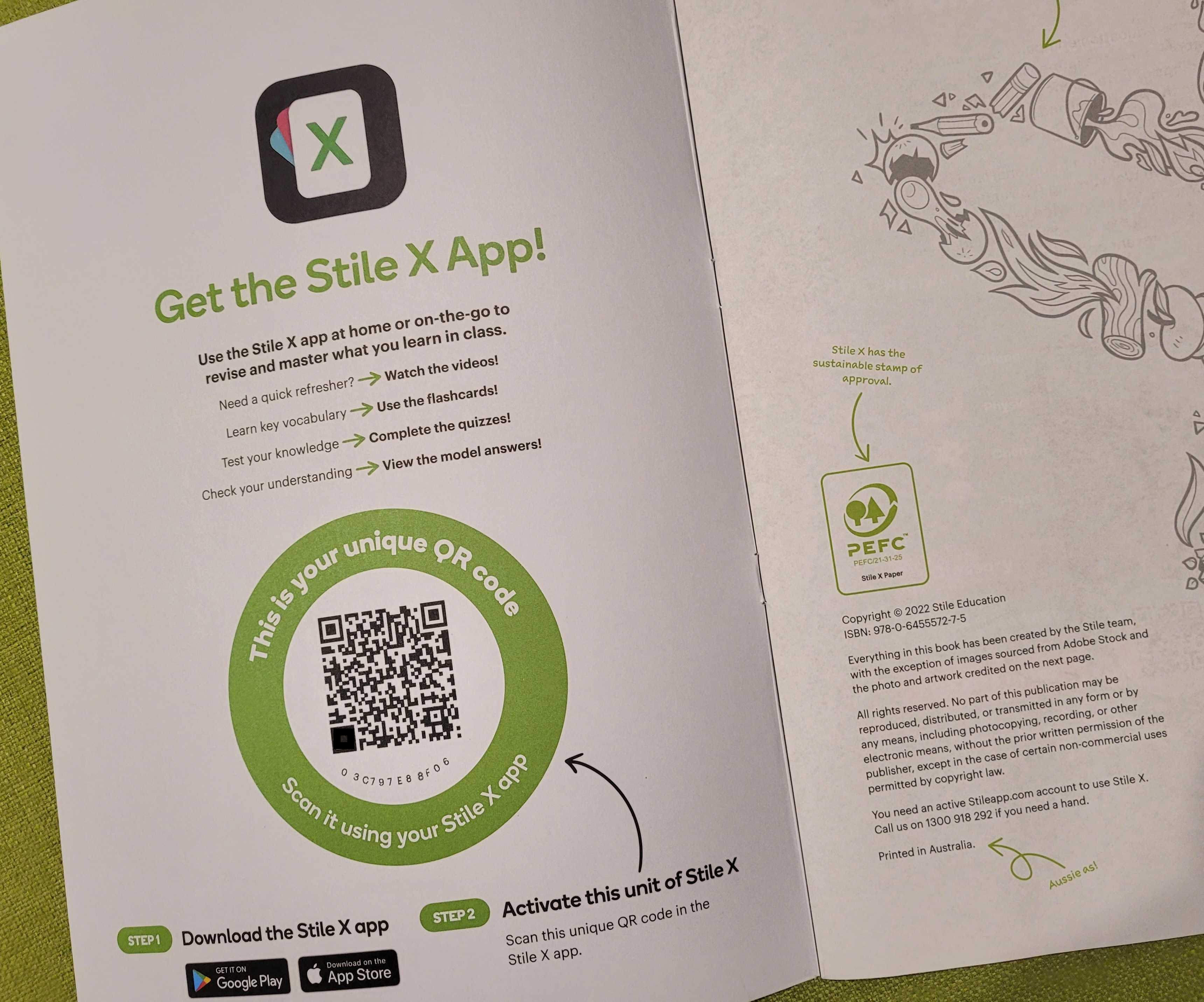 The Stile X app will prompt you to scan the QR code in your Stile X workbook. Find the QR code in the front of the workbook and aim your phone's camera at it. This will connect your Stile X workbook to your app and your Stile Classroom profile.
Warning: This code is unique in each and every Stile X workbook, and it only works once! Don't let your mates scan it before you or it won't work for you.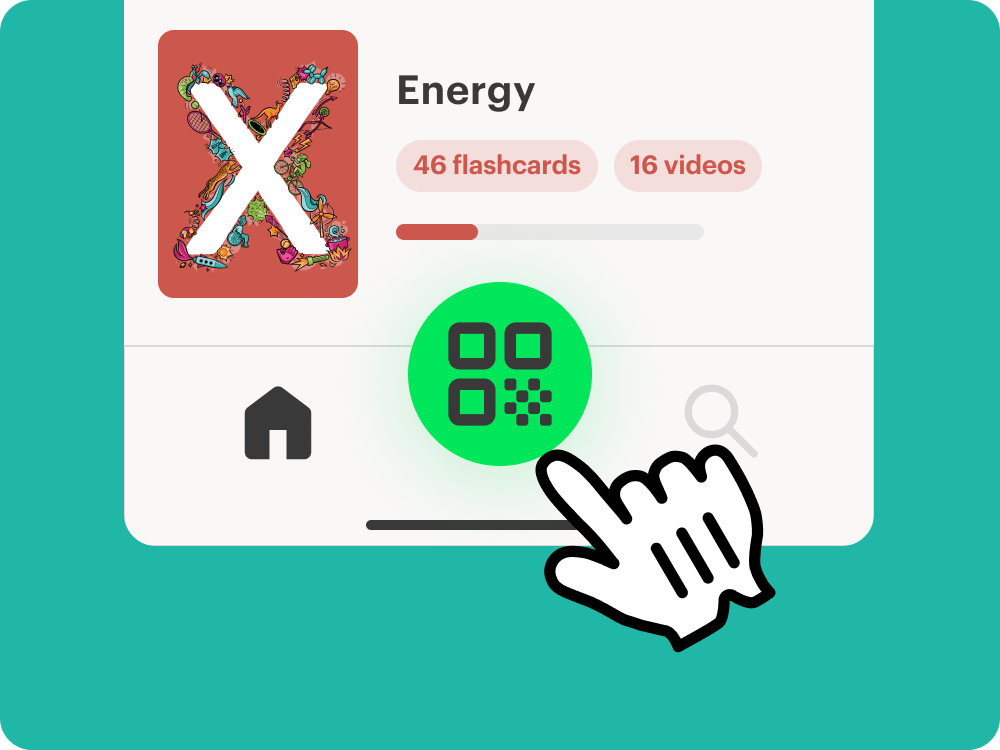 If you already have workbooks linked to your Stile X app or if you have more to scan, you can tap the QR button at the bottom of your app screen and scan the unique code at the front of your workbook to link it to your app.
5. See what you can do with Stile X
If you've linked your workbook and Stile profile to the Stile X app, it's now time to explore!
You'll find plenty of QR codes throughout your Stile X workbook, which when scanned with your Stile X app will bring up videos, simulations and more. The app also contains flashcards and quizzes to complement the revision techniques offered in the workbook, along with model answers so you can check your work.
---
You may also be interested in the following resources: