This tutorial explains how to run a lesson in Stile with your students.

Not what you're looking for? Try these resources instead:

There are four key steps to running a lesson in Stile.

Watch this quick video and read on for a more detailed step-by-step guide.

Step 1: Plan for the lesson in Prepare mode.
Prepare mode allows you to differentiate the lesson content and make it appropriate for students. This mode is ideal to use before class.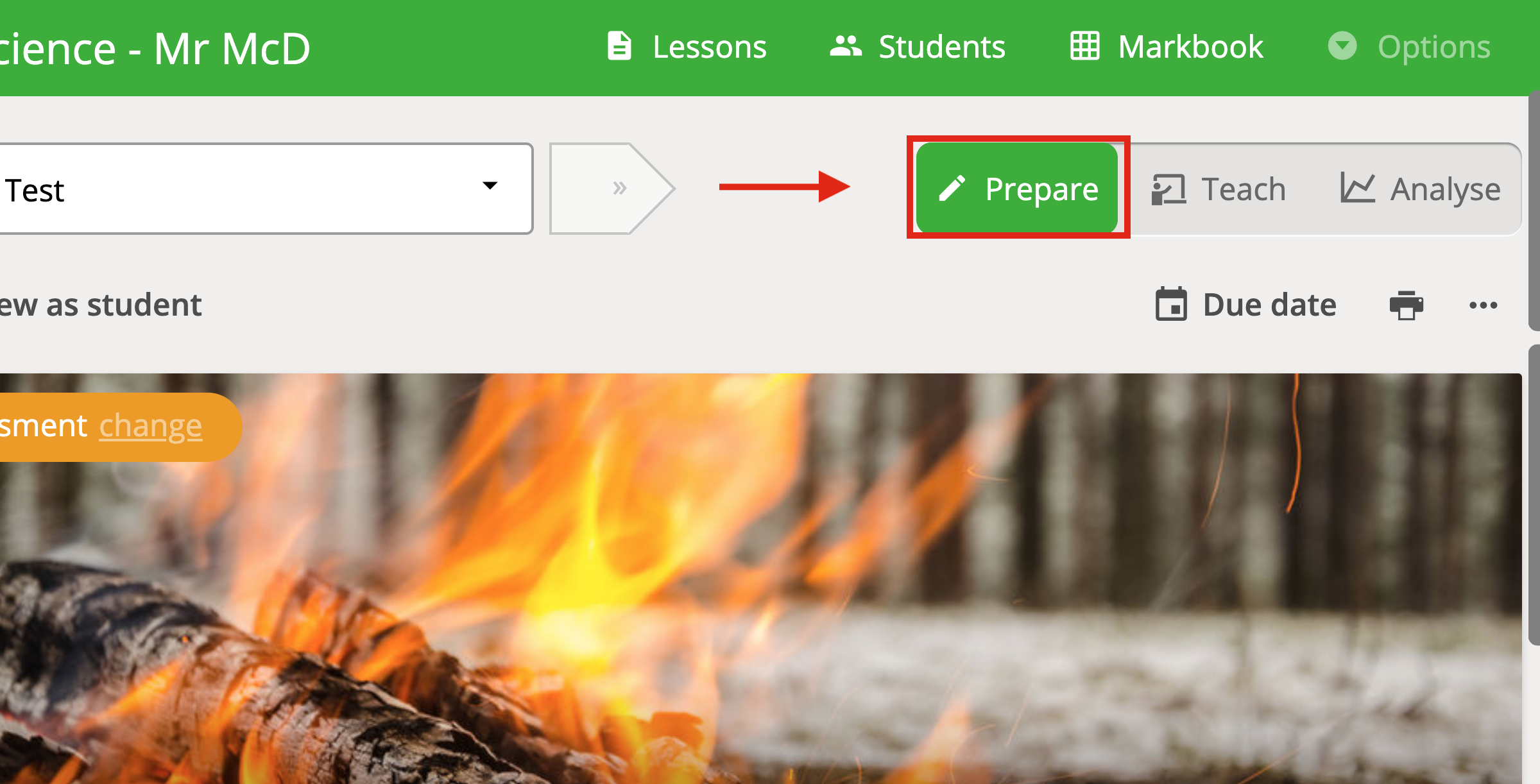 Click Prepare to view this mode. Whilst in Prepare mode you can read teacher notes and customise lessons.

Step 2: Preview the lesson as a student.
The student preview allows you to look at how students will see the lesson on their own computers. It hides all teaching notes and Edit/Menu options.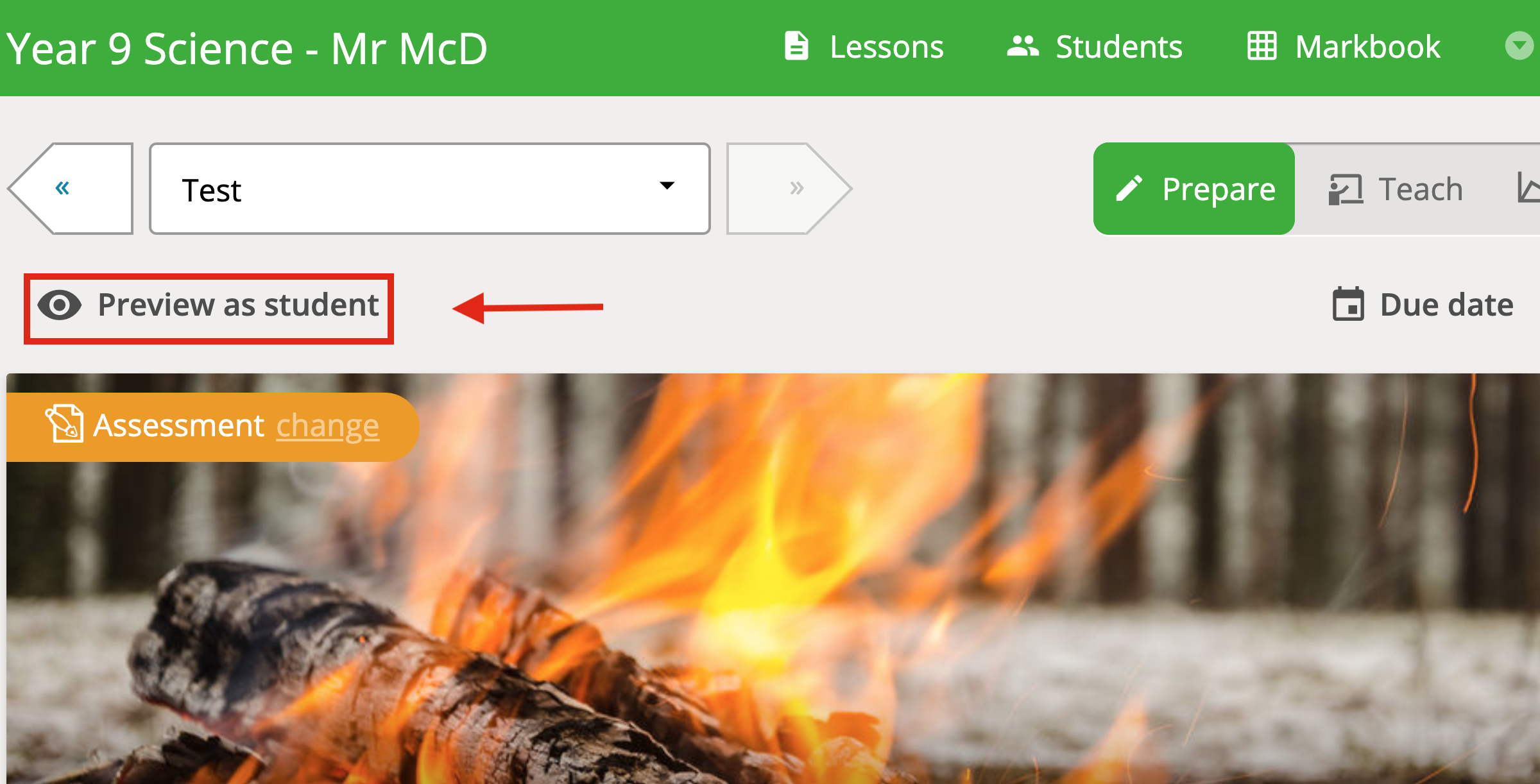 From within the lesson you want to view, ensure that you are in Prepare mode and click Preview as student.
Step 3: Conduct the lesson in Teach mode.
The Teach mode is the presentation mode of Stile. It allows you to present a lesson to the class, explicitly teach content, use the Stile lesson to show students through the content, gain an understanding of where students are up to, who hasn't started and who is on task and gain insight into each question through the per question analytics. This mode is ideal to use during class.
Click Teach to view this mode.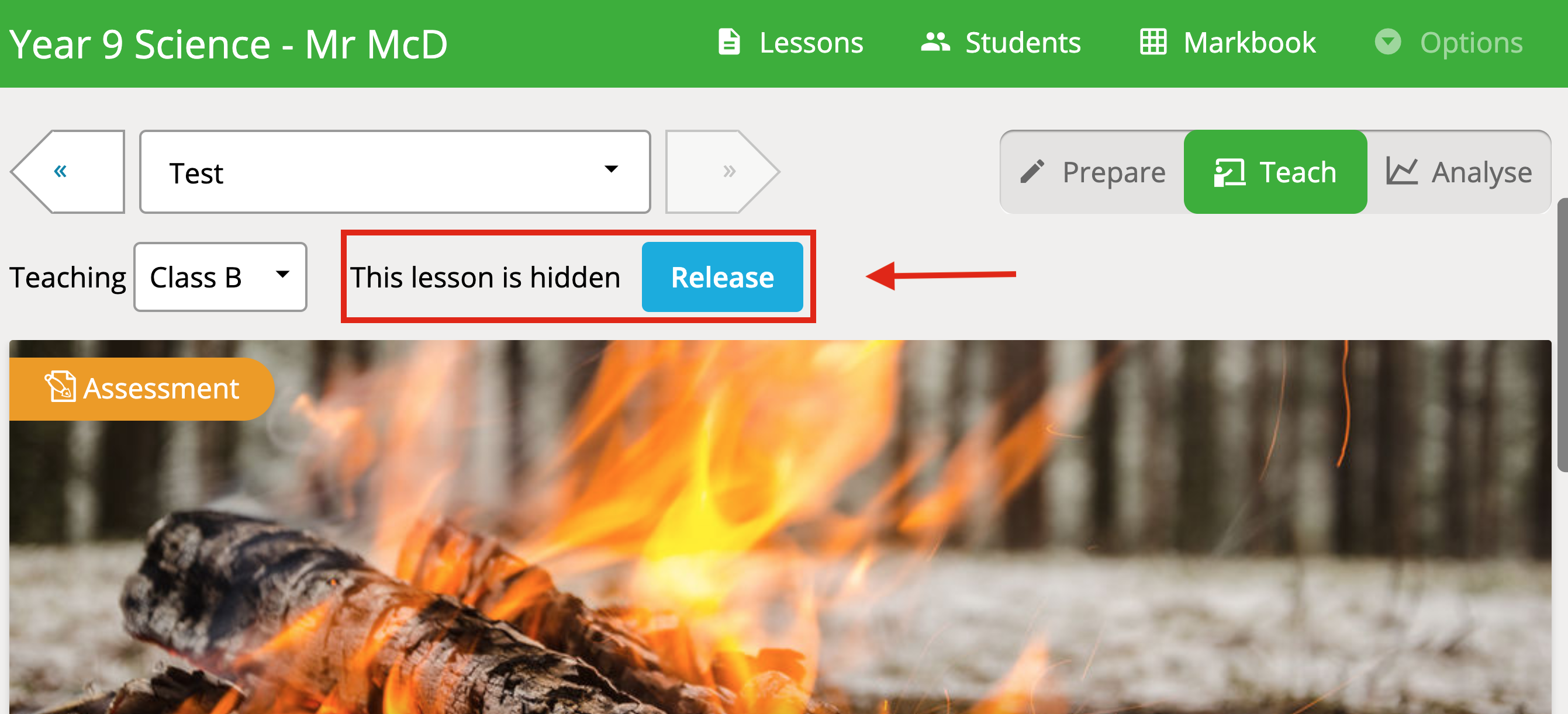 Release the lesson to the class if it is hidden.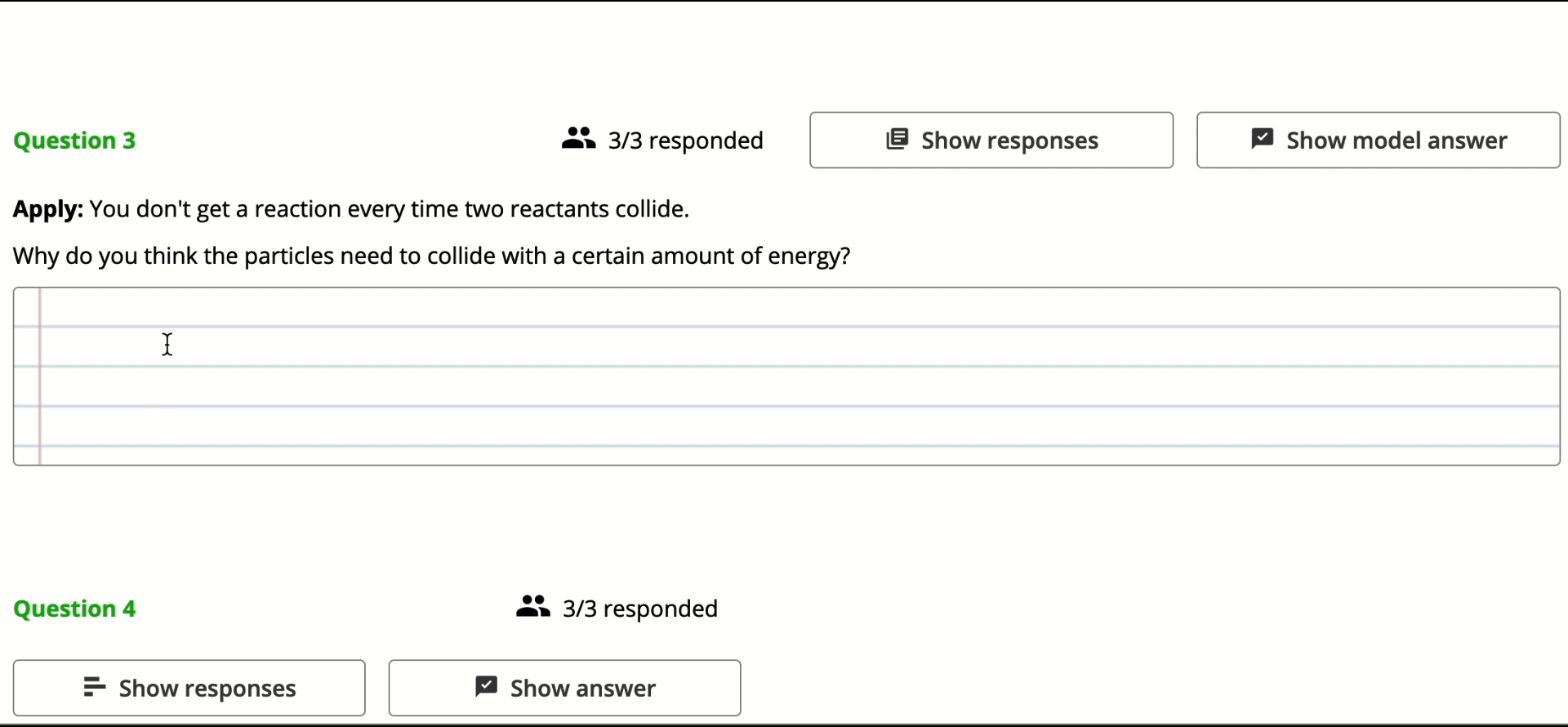 Answer questions with the class.
Note: Work completed by the teacher in Teach mode doesn't save.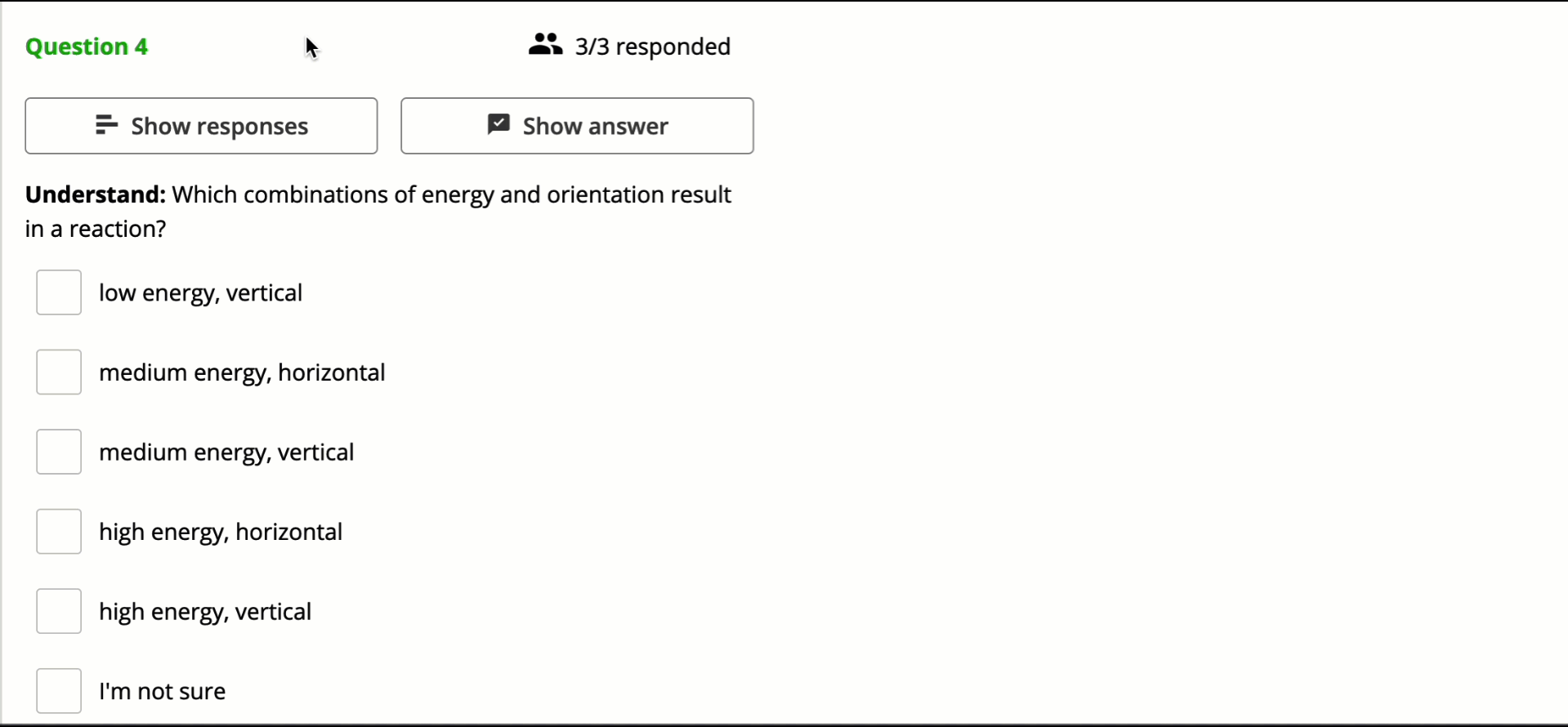 View student understanding of each question through the per question analytics, review student work on the board, and compare and contrast student work against model answers.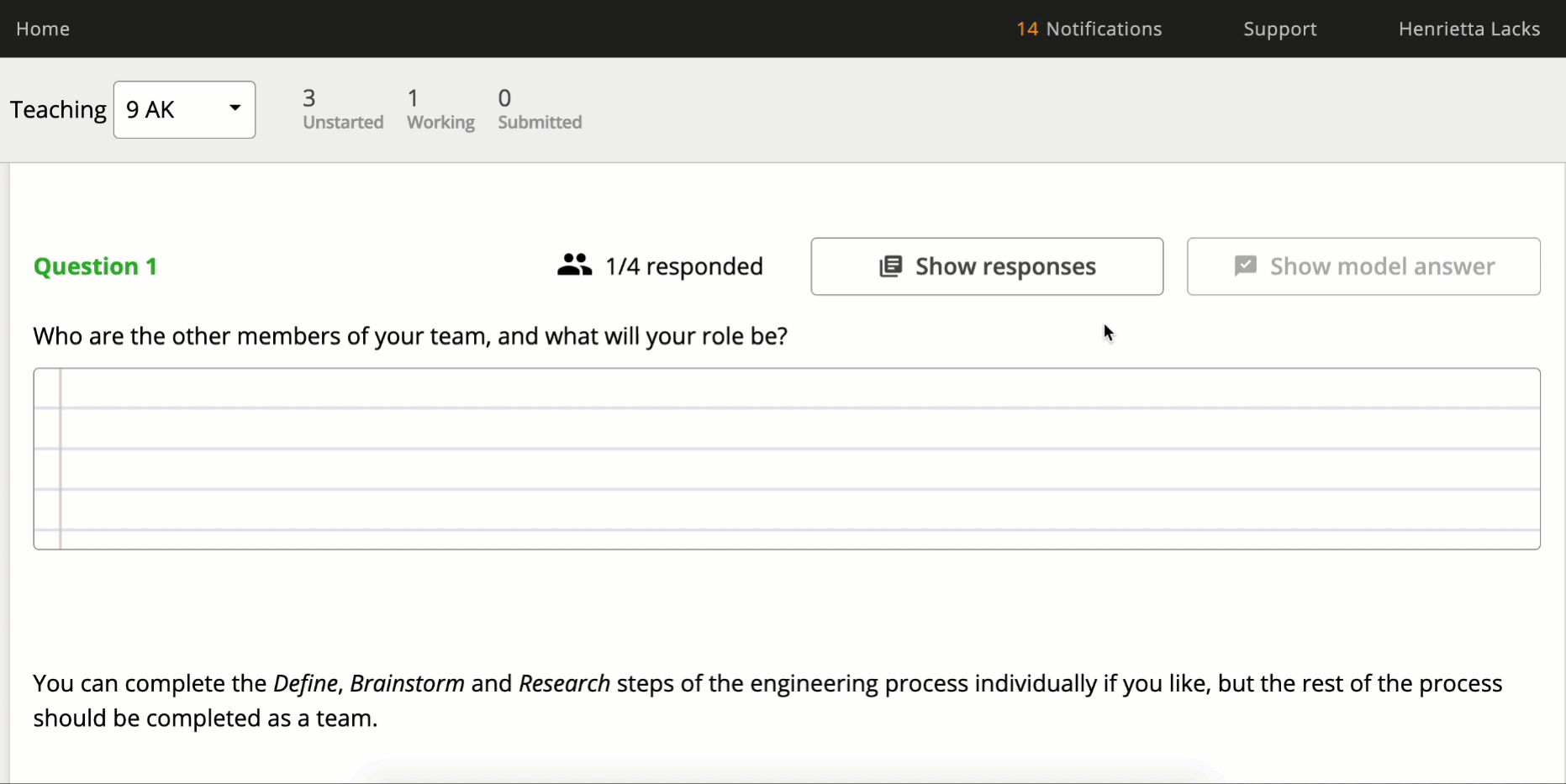 Access Quick Review for extended answers.

Step 4: Assess student's progress in Analyse mode.
Every lesson has its own Analytics page which allows you to see how students have progressed through a lesson, leave feedback and inform future planning. This mode is ideal when used after class.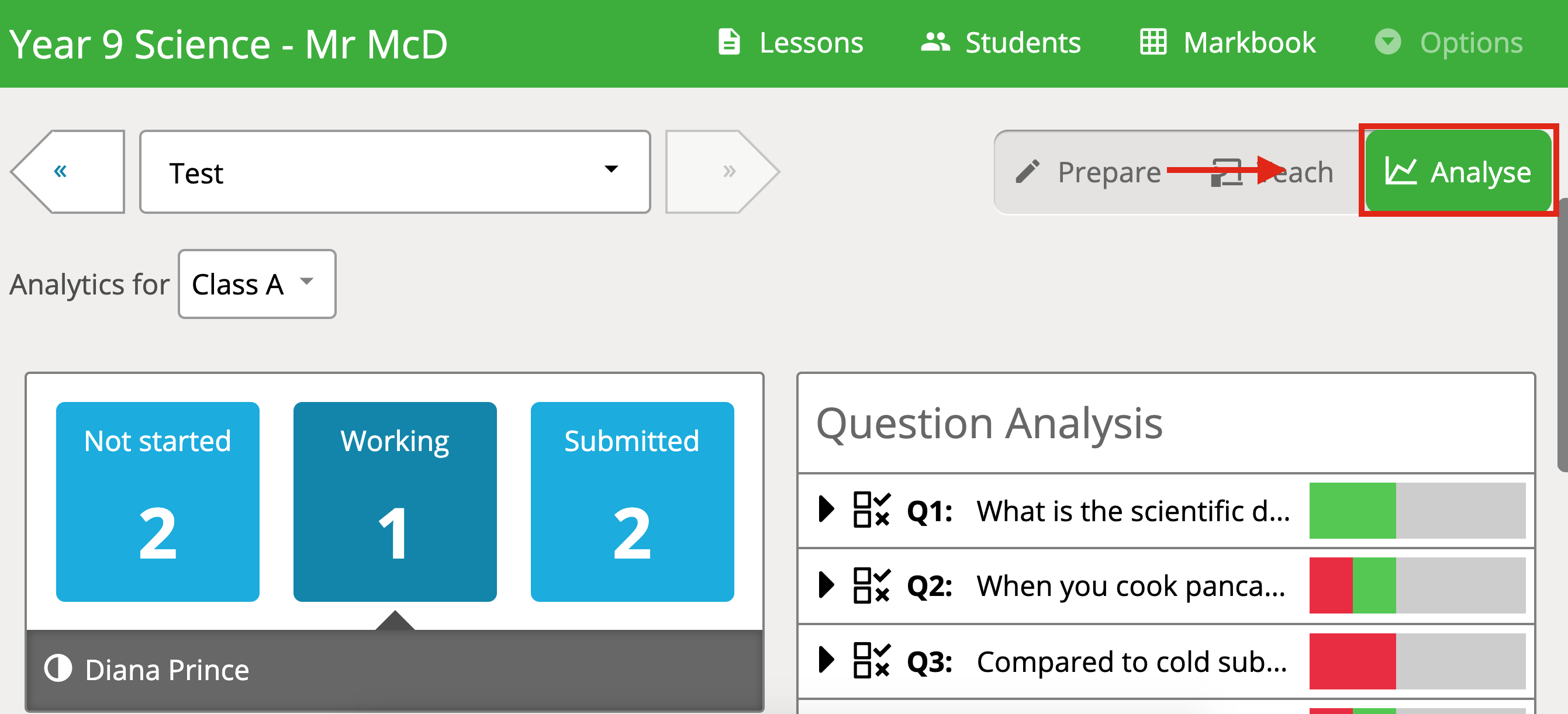 Click Analyse to view this mode.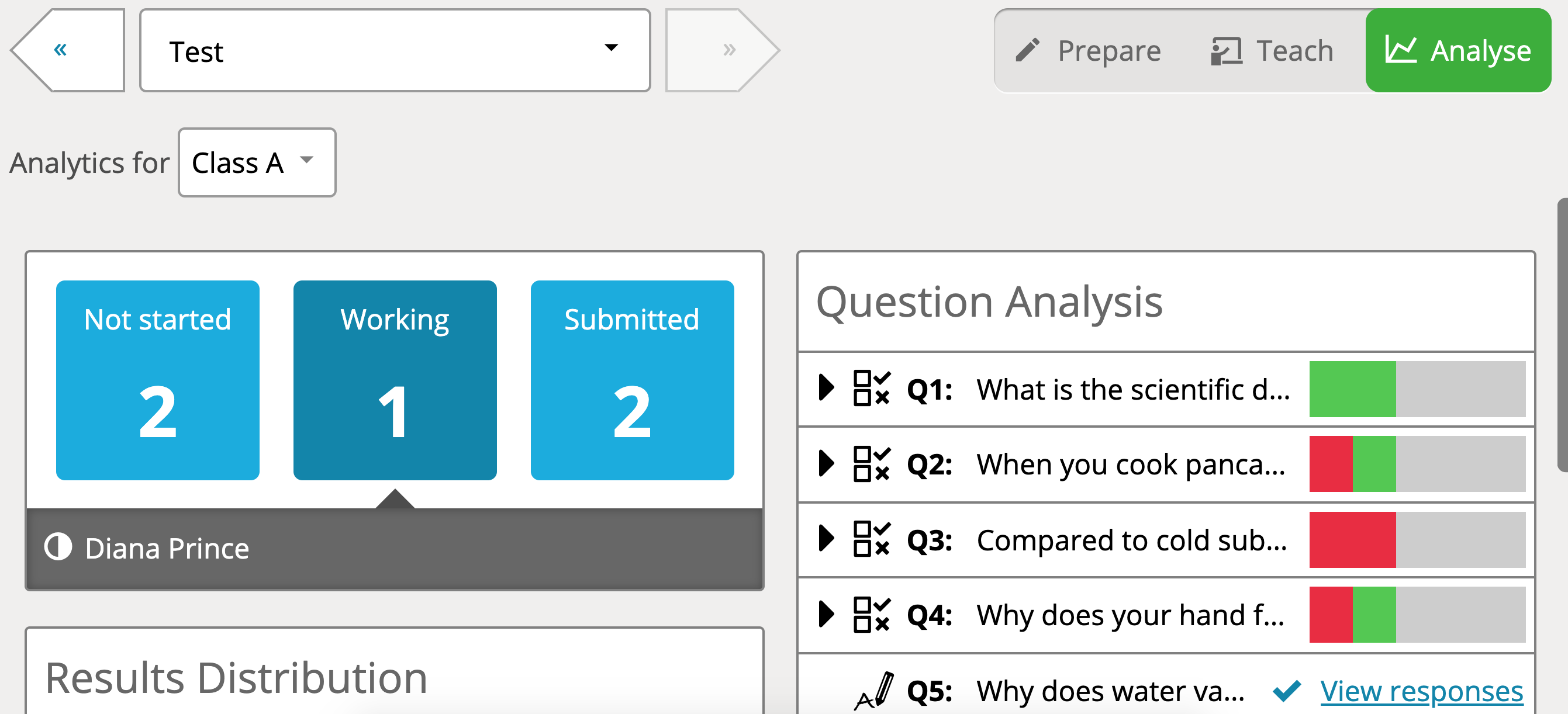 This mode includes the status of each student on the lesson: Not started; Working; and Submitted. Question Analysis breaks down the number of correct and incorrect responses to auto-marked questions, and provides links to view responses to open ended questions using Quick Review. In the example above, Q1-Q4 are all automatically marked, and Q5 offers a link to Quick Review.

For more information on the Analyse mode, click here.
Learn about how to use Quick Review for fast, easy marking here.

That's it! You and your students are ready to participate in your first Stile science lesson. 👏
---
Now that you have run a lesson in Stile, check out these next steps:

Class controls in the Markbook;
Master subjects: Collaborative space for teachers.