A teacher can request that a student resubmit work, which allows the student to see teacher feedback and continue working, without revealing the answers.
There are a number of reasons why a teacher might request resubmission:
More content was added to the lesson after students completed it;
A student applied little effort or made a lot of mistakes;
A student accidentally submitted the lesson before it was completed; or
A teacher mistakenly collected the work.

When a teacher requests resubmission, the student receives a notification and sees an orange action icon next to the lesson in their Lessons page. On an assessed lesson, the student will see their current mark as well as teacher feedback upon clicking into the lesson.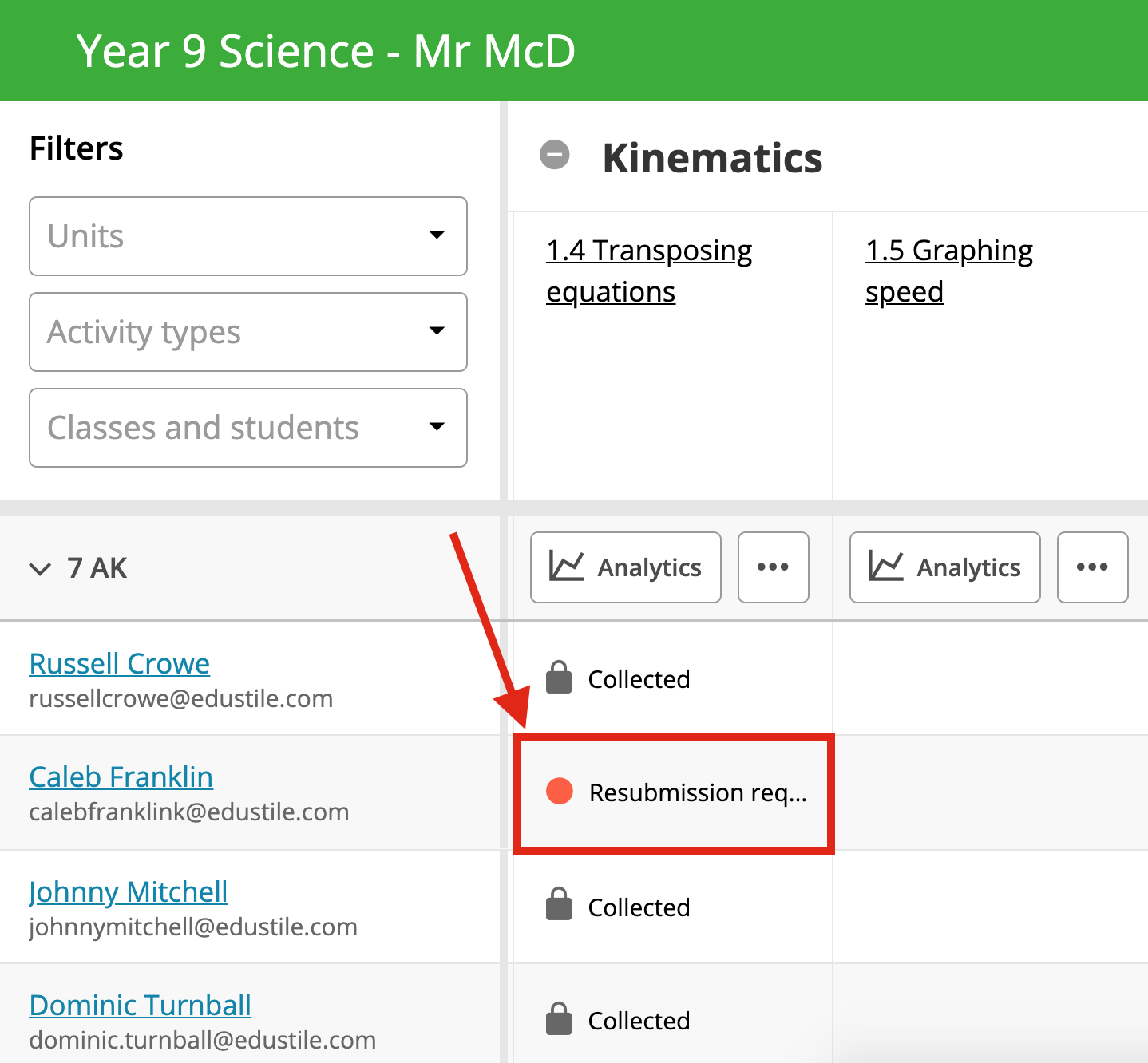 In the teacher's Markbook, the lesson will be labeled with a Resubmission request red circle icon.
Resubmission can be requested individually, the whole class, or for a group of students. Either way, be sure to mark the student work first.
Request resubmission from an individual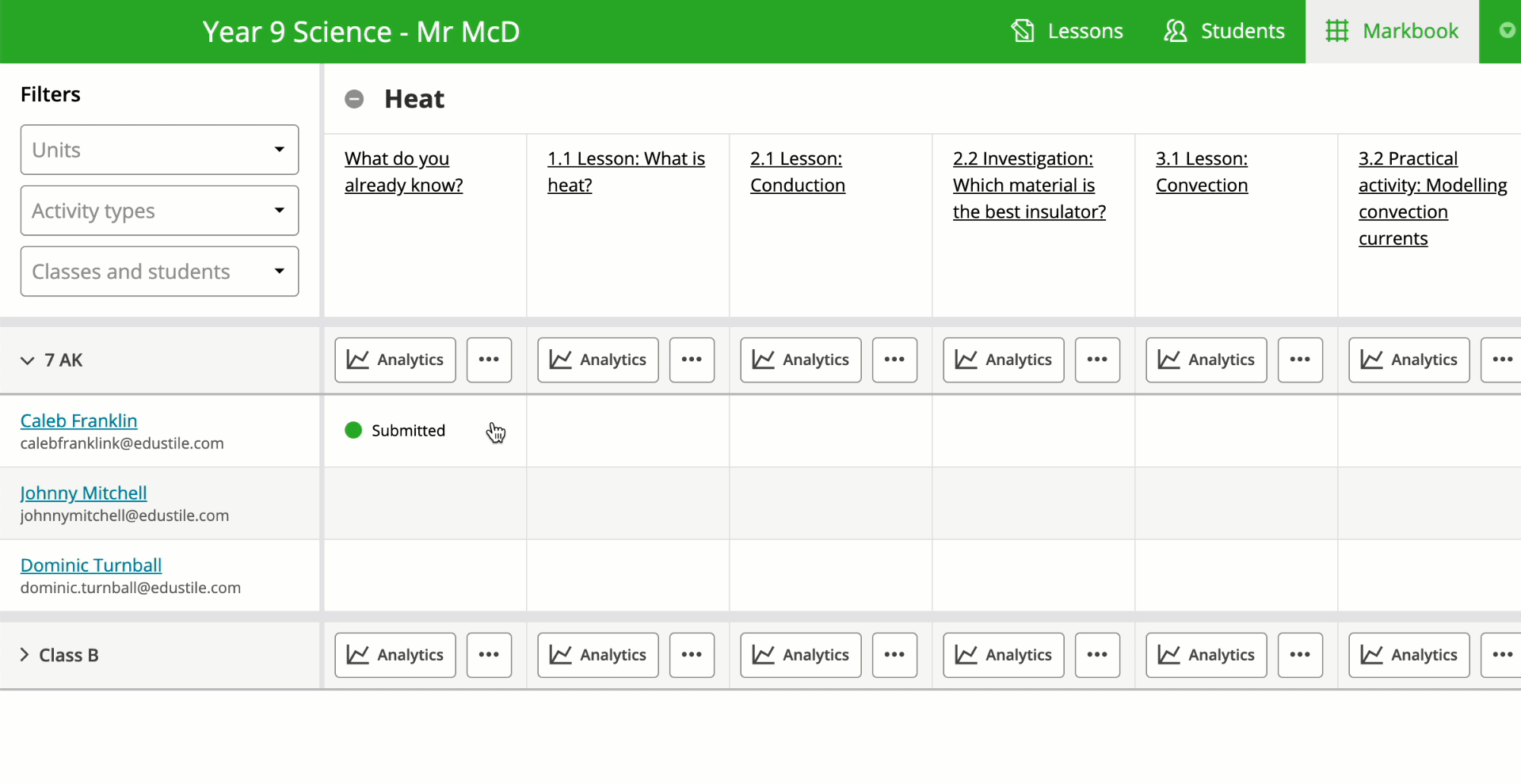 Find the student's submission in the Markbook, click on it and select Request resubmission.
Request resubmission from an entire class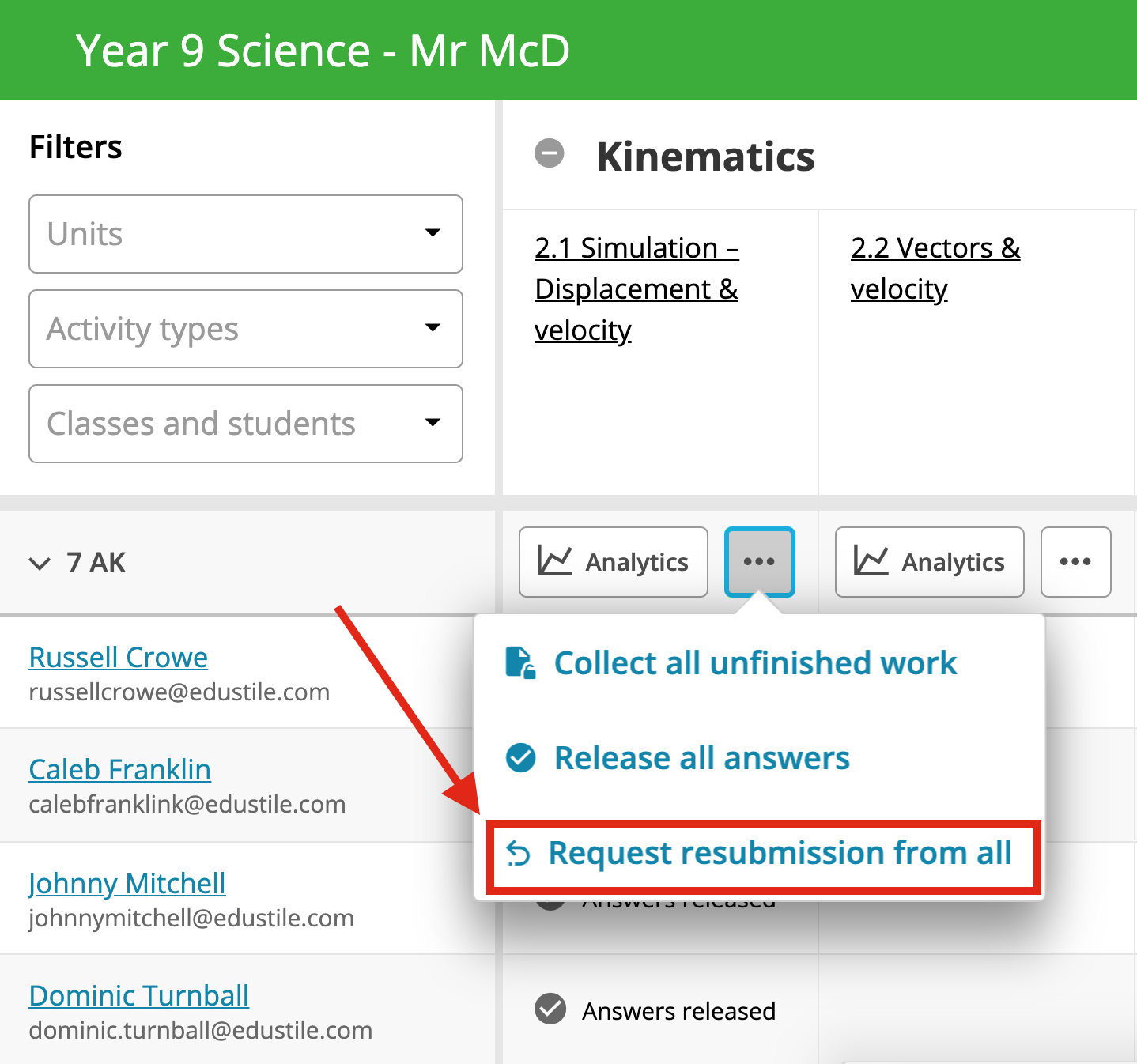 Use the class controls in the Markbook to request resubmission from a whole class at once.
Request resubmission from a group of students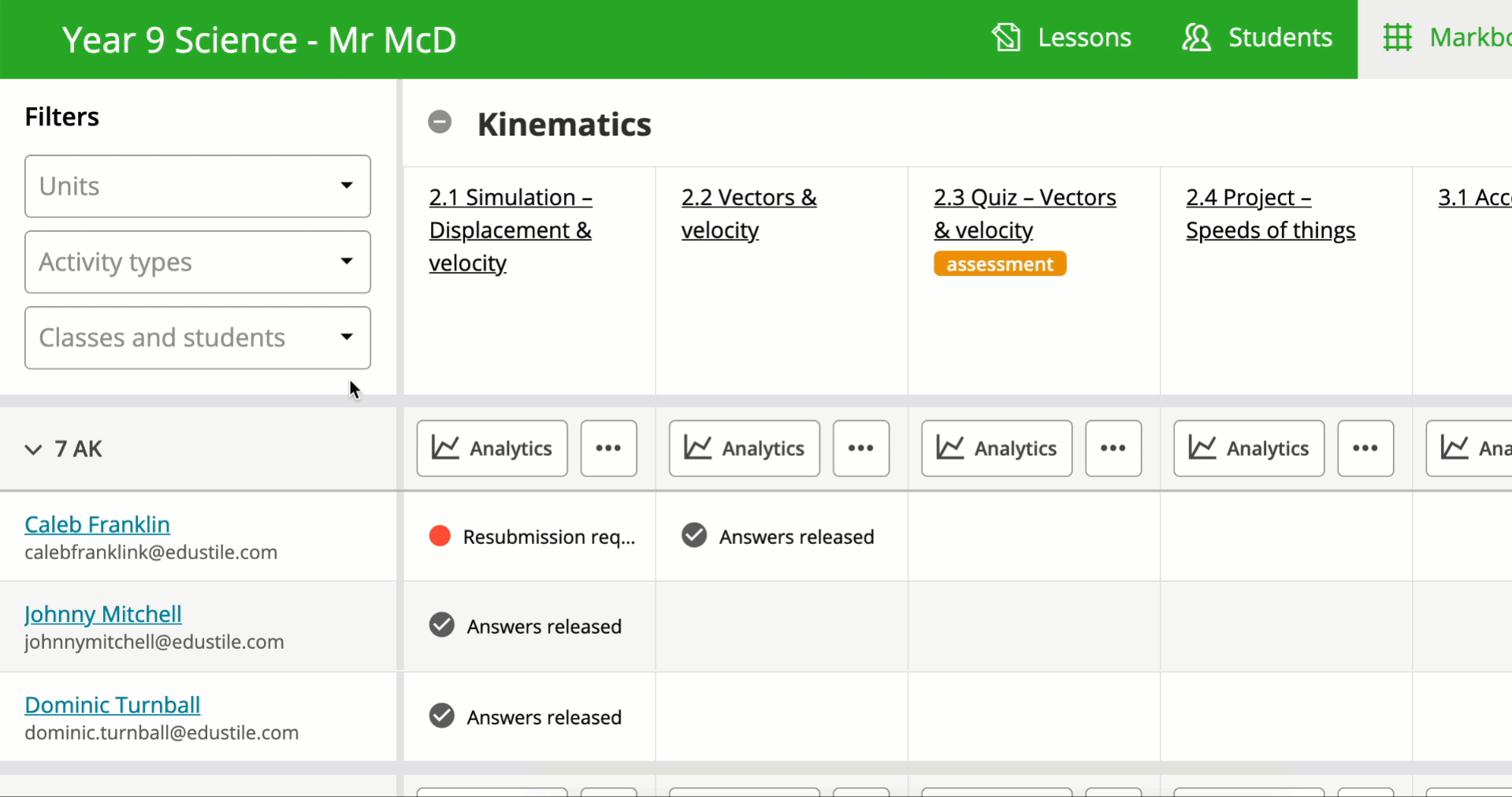 Request resubmission to a group of students in a class. Apply the necessary filters and follow the steps outlined above.