Access RiskAssess templates for any practical activity in Stile.
RiskAssess is a web-based tool that makes performing risk assessments for science pracs quick and easy for teachers and laboratory technicians. Every practical activity in Stile now includes a pre-filled RiskAssess template, ready for you to modify for your class, sign and print.
Examples of when you would use a RiskAssess template:
You are a teacher planning a practical;
You are a lab technician preparing a practical;
You are a coordinator planning practicals for a term.
Not what you're looking for? Try these resources instead:
Step-by-step guide
There are three different ways that you can access a RiskAssess template for a Stile practical activity.
Option 1: Access the RiskAssess template via the teacher notes:
Within the practical lesson, navigate to the teacher notes and click on the link for the RiskAssess template.
Please note that RiskAssess template links will only appear if you've copied in the lesson after the 14th October 2019.
Option 2: Access the RiskAssess template via the Lab Book: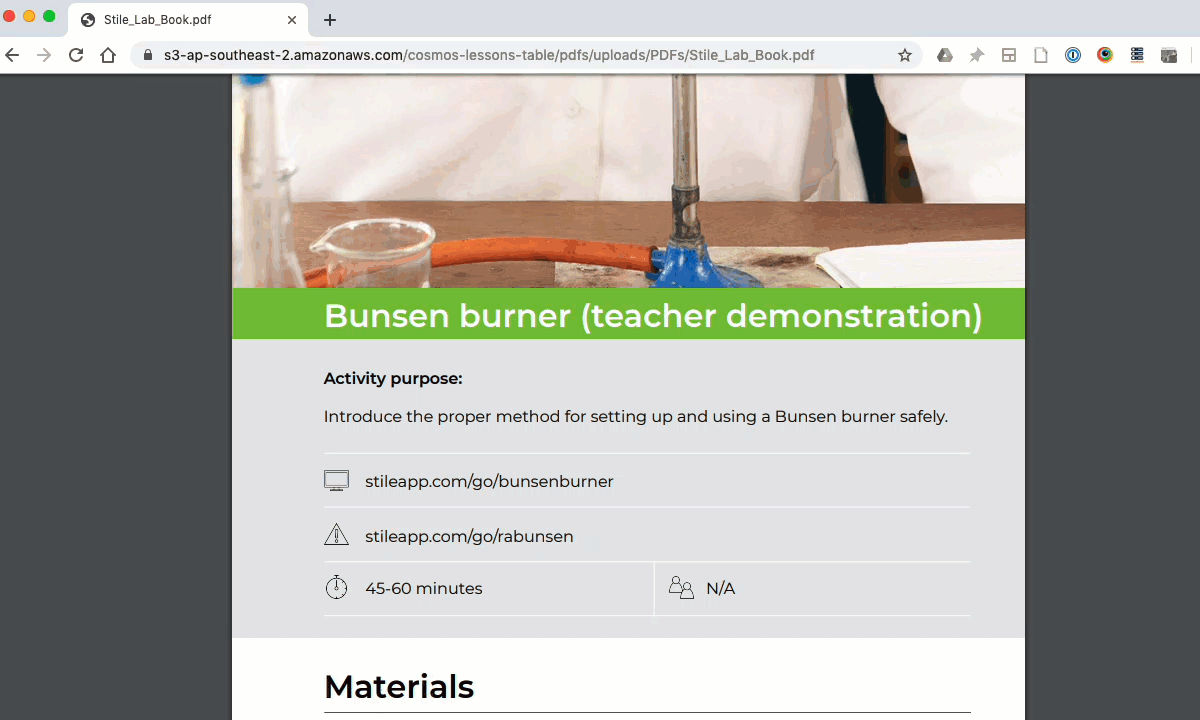 From the Lab Book, copy and paste the RiskAssess link into a web browser. This will take you directly to the modifiable risk assessment.
Option 3: Access Stile risk assessments through the RiskAssess library: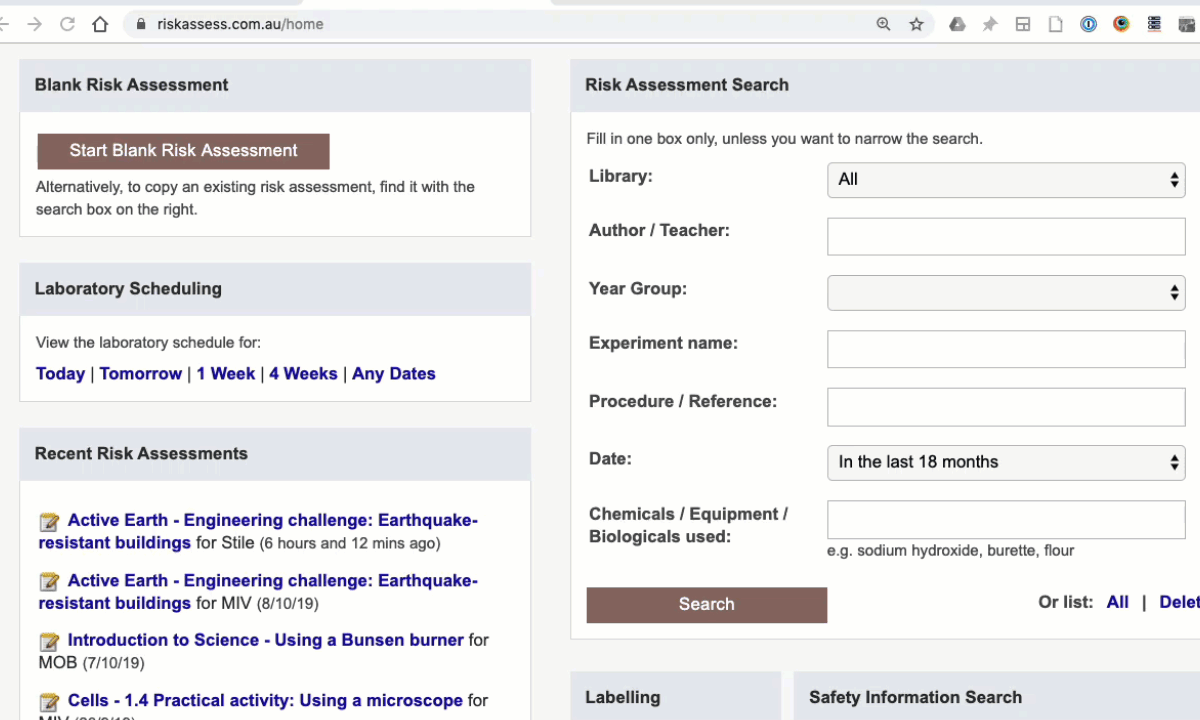 You can access all of the Stile risk assessment templates through the Risk Assessment Search in RiskAssess.

Enjoy making risk assessments a breeze with RiskAssess 🎉
---
These resources might be helpful for what you want to do next: