Every practical activity in Stile has a readymade RiskAssess template available. 
RiskAssess is a web-based tool that makes performing risk assessments for science pracs quick and easy for teachers and laboratory technicians. Every practical activity in Stile includes a pre-filled RiskAssess template ready for you to modify, sign and print.
Note: RiskAssess is a separate subscription service to Stile. To access RiskAssess templates you will need to log into the RiskAssess website. 
Stile templates will already be loaded into your RiskAssess library. If you cannot find the Stile templates in your library by following the steps outlined below, then your school's RiskAssess subscription may still need to be linked to Stile.
Contact Stile's Support team and provide your RiskAssess Library ID so we can set this up for you! To find your Library ID, log in to RiskAssess, click the Tools button in the top right corner, and then scroll down to the bottom of the Tools page. 
There are three different ways that you can access a Stile RiskAssess template:
The Teacher tip at the top of the Lesson in Stile;
Access the RiskAssess template via the Teacher tip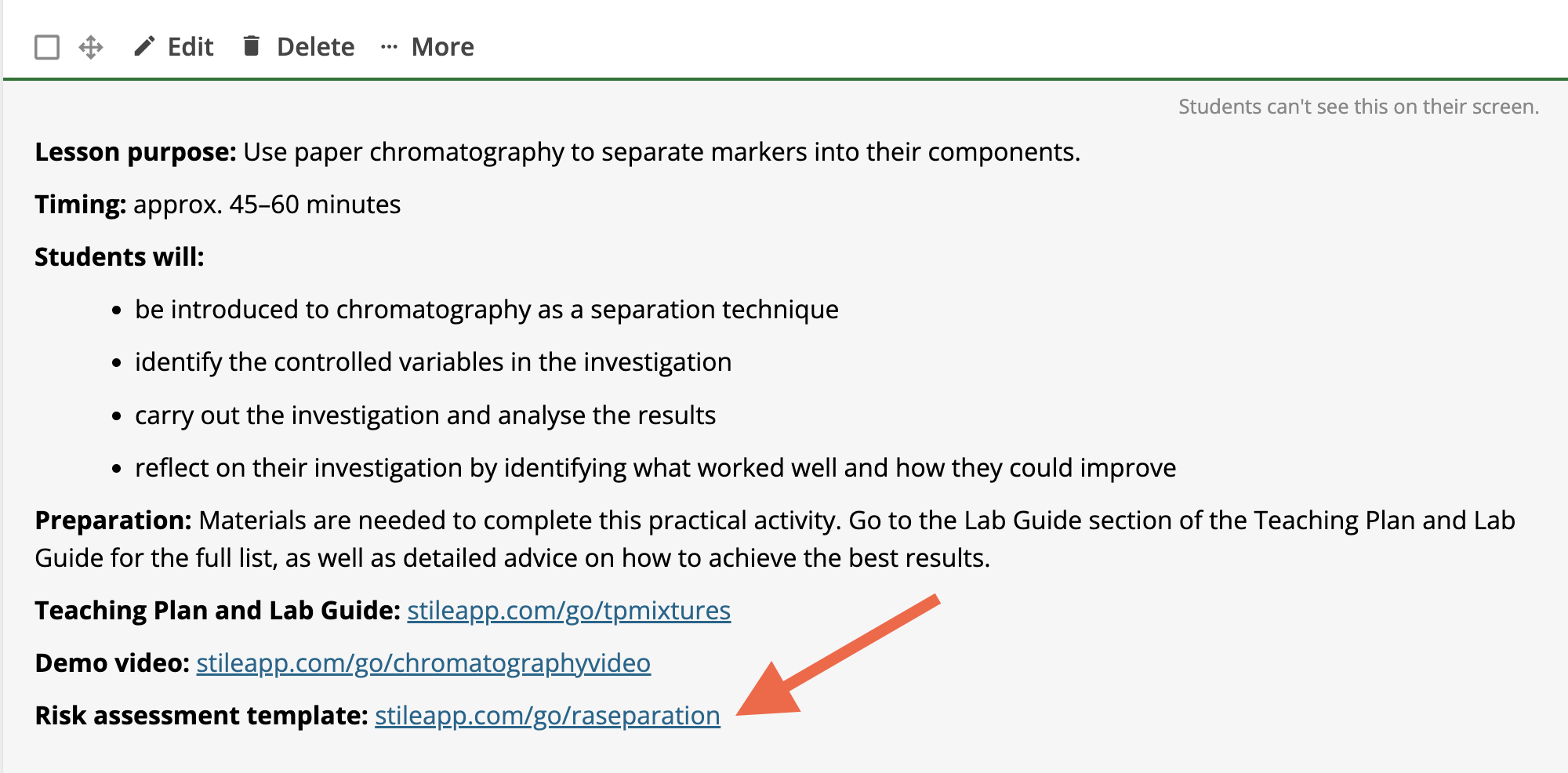 Within the Lesson, find Teacher tip at the top of the page and click on the link for the RiskAssess template. The link will be toward the end of the note.
If you are not already logged in to RiskAssess, you will be prompted to log in before continuing on to the template.
Access the RiskAssess template via the unit Teaching Plan and Lab Guide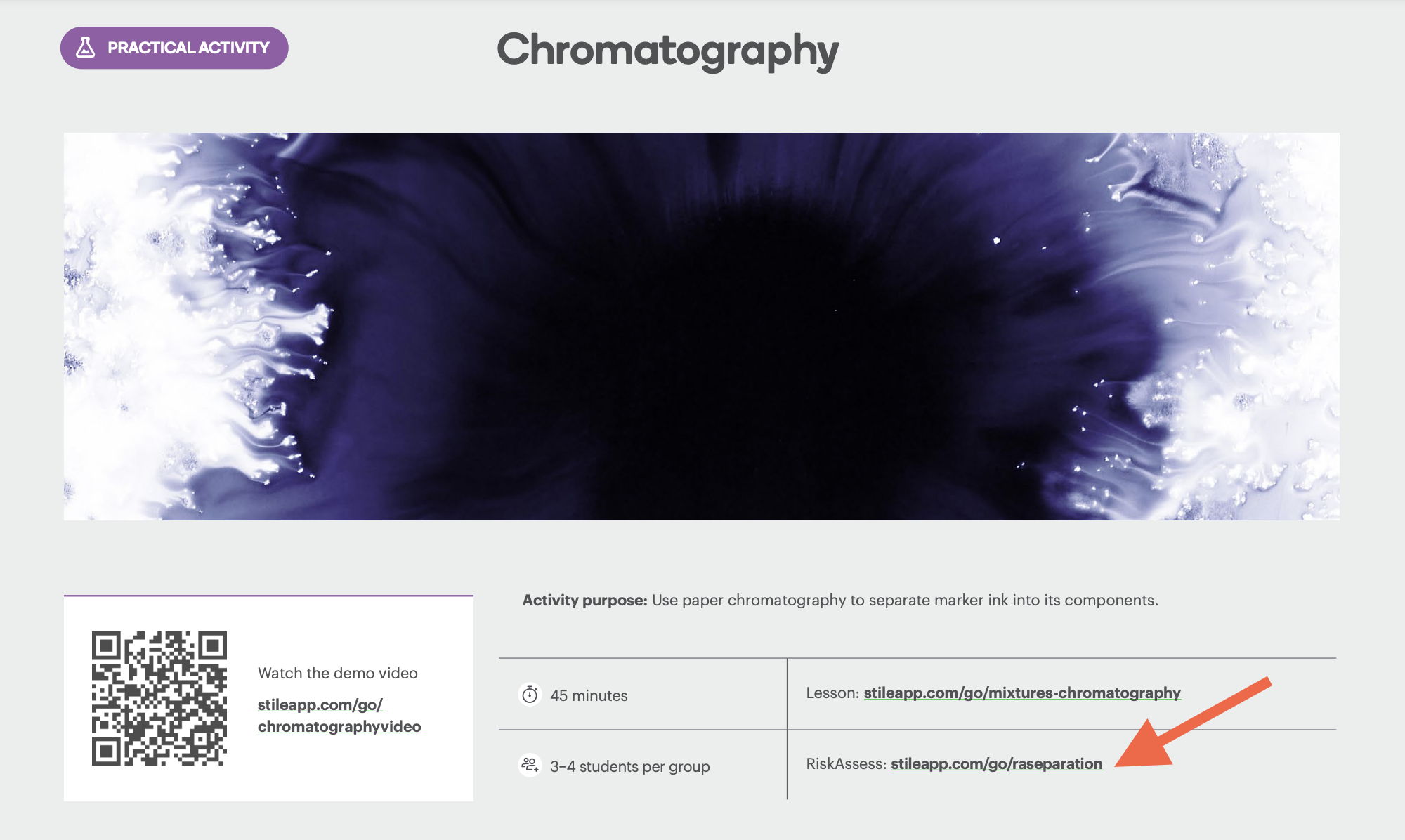 Each core Stile unit includes a detailed Teaching Plan and Lab Guide. You can find these linked at the bottom of the unit's Folder in your own copy, or under the unit overview when previewing from the Stile library. The Lab Guides can be found in the second half of the document along with the links directly to the RiskAssess template. 
Access Stile risk assessments through the RiskAssess library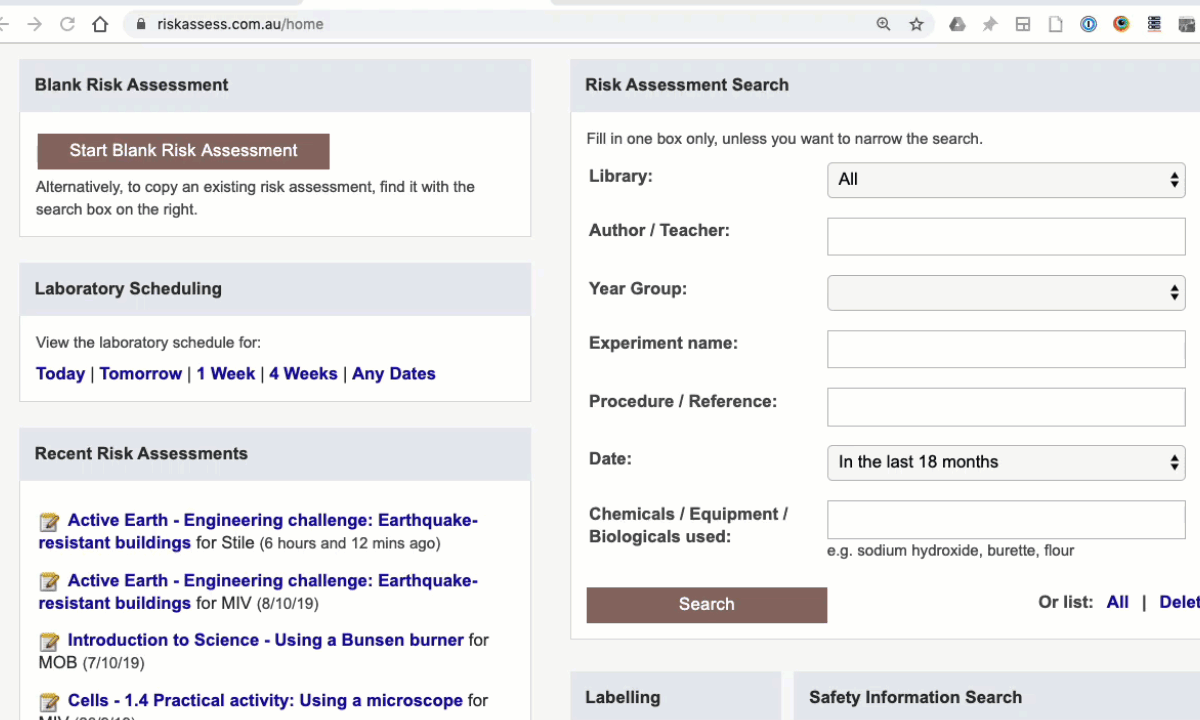 You can access all of the Stile risk assessment templates through the Risk Assessment Search form once you are logged in to the RiskAssess website.
---
These resources might be helpful for what you want to do next: