If a lesson is not needed, then it can be deleted.
Note: Any student work associated with a lesson will be deleted along with it. Consider hiding the lesson or moving it into another folder if students have completed work. Deleted lessons can be restored (see below).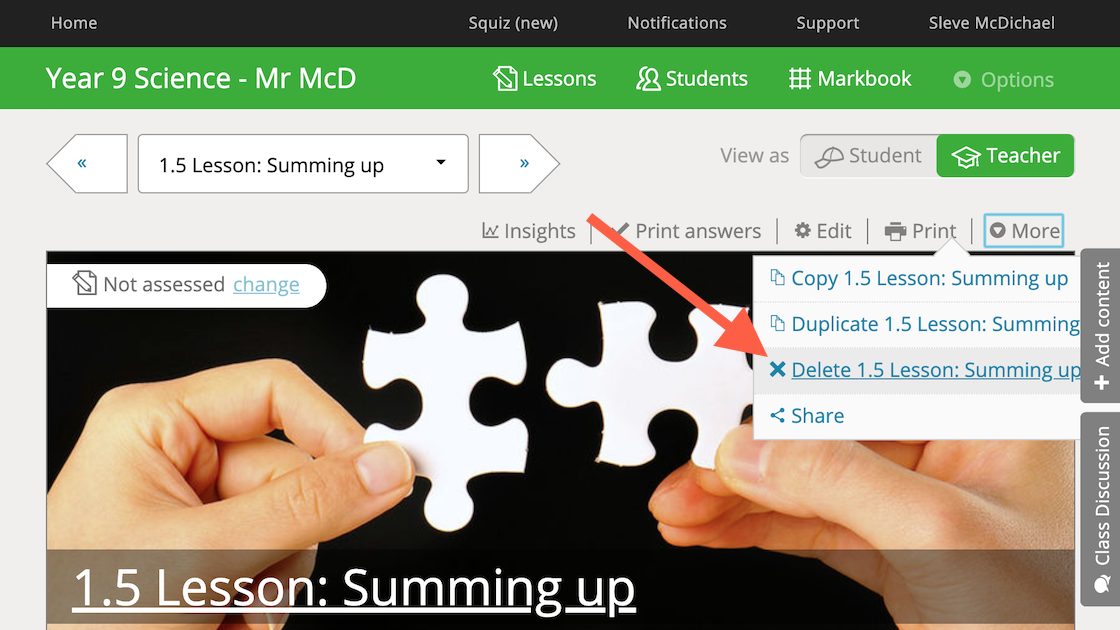 Click into the lesson. Above the cover photo are four options: Insights; Edit; Print; and More. Select More and then select Delete [lesson title]. 
Restore a deleted lesson

Deleted lessons and folders go to the subject's bin. Scroll to the bottom of the Lessons page and click on View deleted lessons.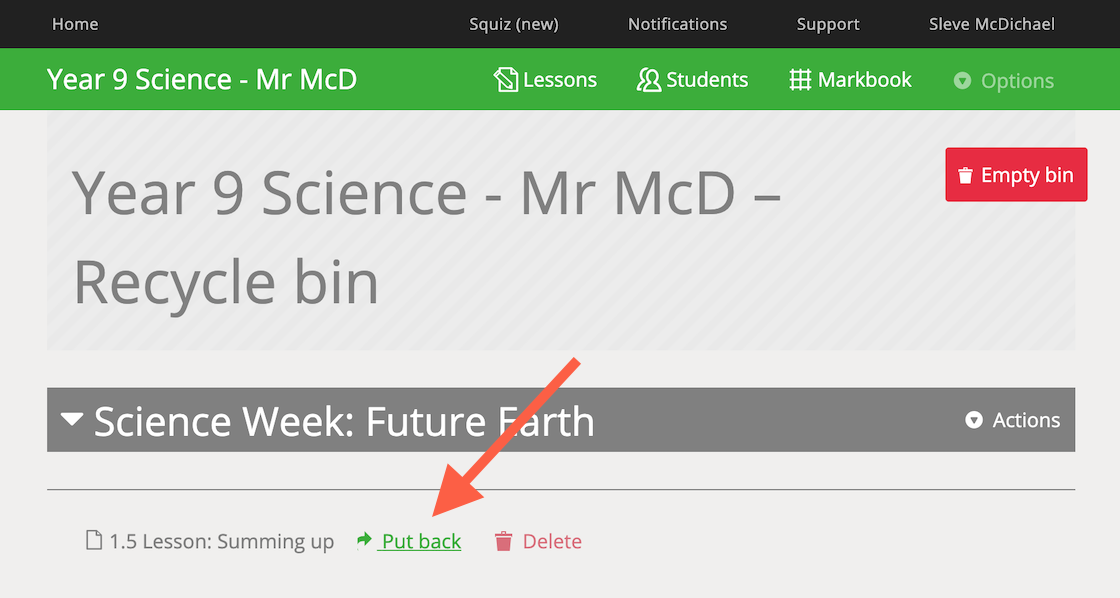 Hover over the lesson to be restored to reveal two options: Put back and Delete. Click Put back. The lesson will be restored at the bottom of its original folder.