Delete unused subjects to keep the home page organised.
Caution: Any student work completed in the subject will also be deleted. Consider archiving the subject if it is no longer in use, or leave the subject if it is in use and shared with co-teachers. If a subject is deleted by mistake, contact Stile Support for assistance.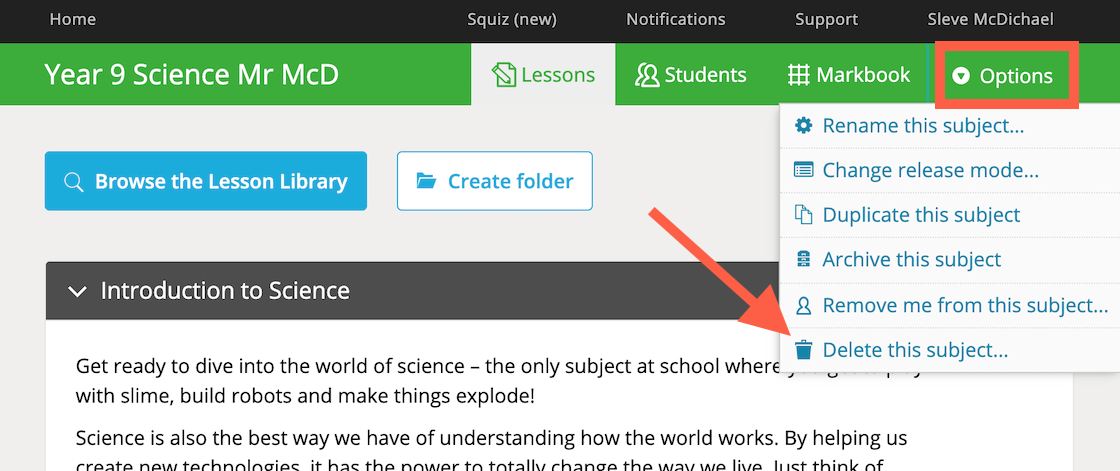 Click into the subject from the home page. Select the Options menu in the subject's green header and then click Delete this subject...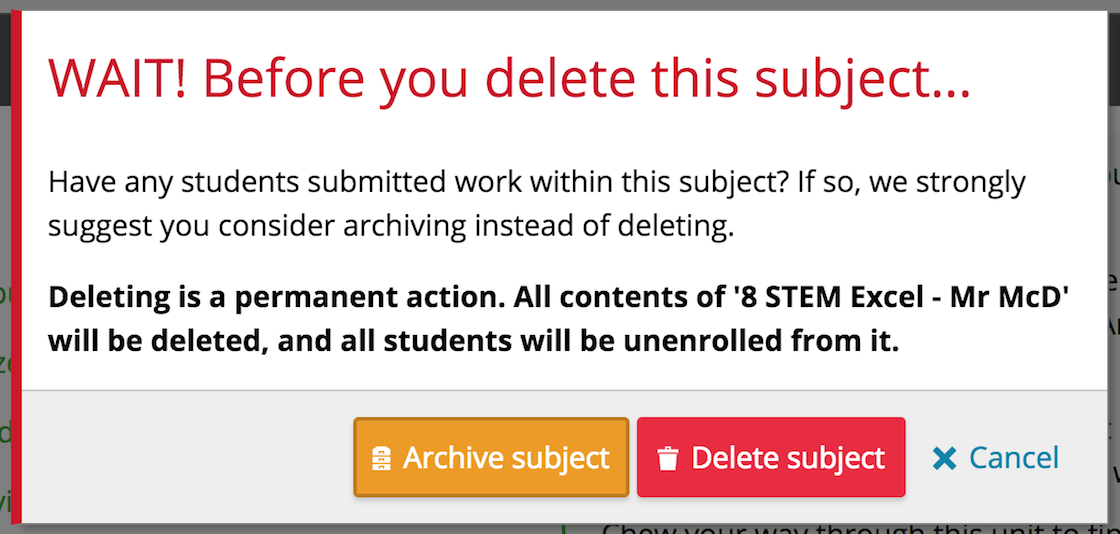 Read the confirmation message carefully. The Delete subject button will be inactive for a few seconds to help prevent mistakes. Click the button once it becomes active to permanently delete the subject.