Folders and their full contents can be moved to the bin.
Note: Deleting a folder will also delete all of its contents, including any student work associated with lessons in that folder. To preserve student work while organising the Lessons page, consider moving the folder to the bottom of the list and hiding the lessons. Deleted folders can be restored (see below).
If the folder is collapsed (only the dark grey header is showing), click the arrow on the left side to expand the folder view. This will reveal the Edit and More options on the right side of the header.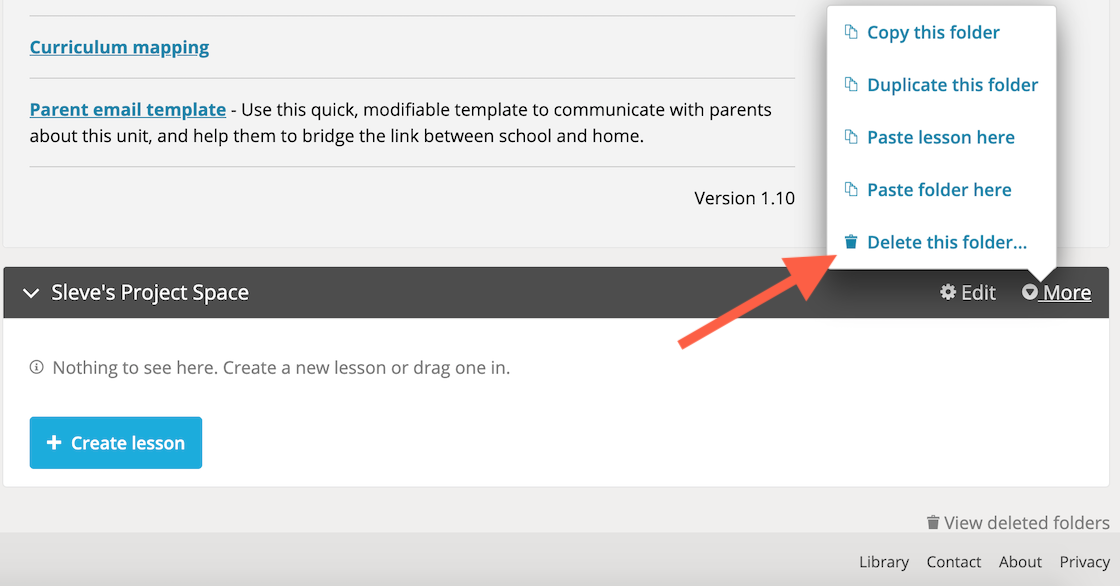 Click the More menu in the folder's dark grey header and then select Delete this folder... A message will appear to verify the deletion. Click Delete folder.
Restore a deleted folder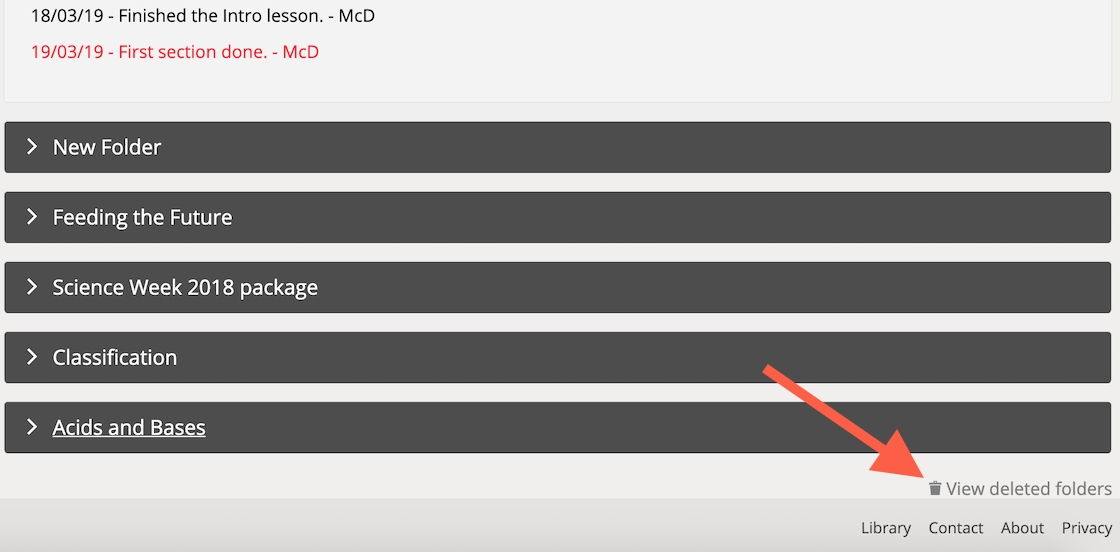 Deleted folders and lessons go to the subject's bin. Scroll to the bottom of the Lessons page and click on View deleted folders.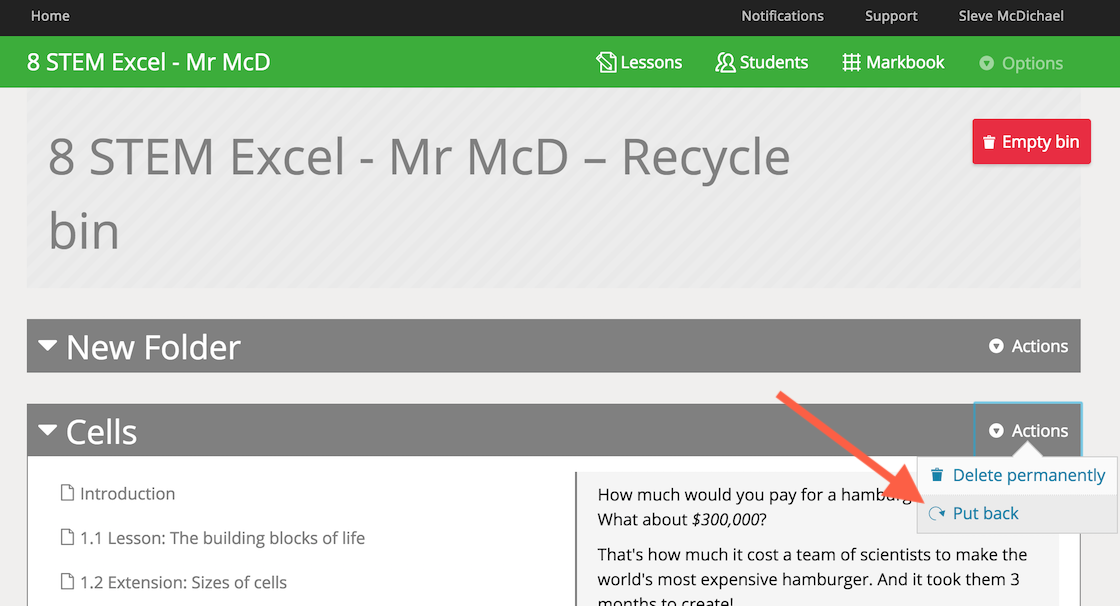 Click on the Actions menu in the deleted folder's grey header and select Put back. The folder and all its contents will be returned to the Lessons page.