Individual questions and content blocks - called widgets - can be deleted from any Lesson in Stile.
Stile Lessons are fully customizable, which means you can tailor them to your students' needs. This includes adding or deleting whole questions.
Click through to the relevant section you're after, or keep reading below:
Delete a question
Every widget includes an Edit option and a More menu, which you can find in your Lesson's default view. Select the More menu for the question you want to remove, and then select Delete. A message will appear to verify the deletion. Click Delete to permanently delete the widget.
Restore a deleted question
Deleted questions and other widgets can only be restored by Stile's Support team. When we restore a deleted question for you, any associated student work will also be restored along with it.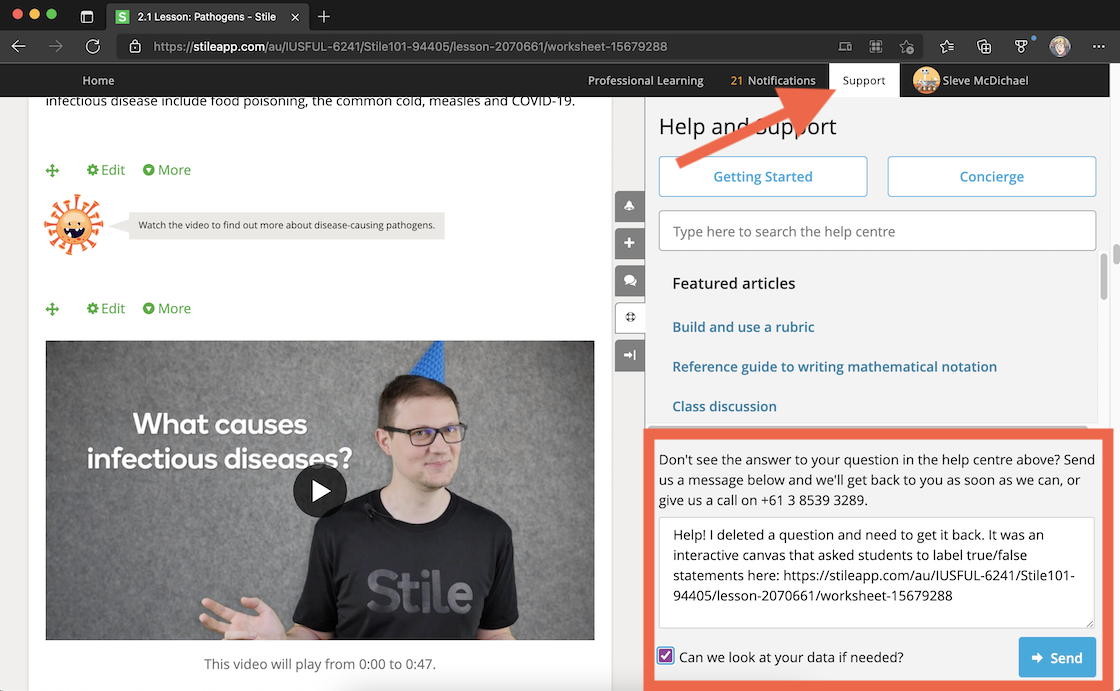 If you need a question or other widget restored, contact us by clicking on the Support menu, near the top right corner of your Stile page, and then write us a message in the text box that appears at the bottom of the menu.
Please include the following, using the image above as an example:
Copy and paste the Lesson page's URL from your browser address bar into the Support message so we know where to look;
Give us a brief description of the question such as what type of widget it is, and what the question was about;
Tick the data permission box at the bottom of the menu to allow us to access your account and Lesson. We might not need to do this to restore the question but it helps us to verify that everything has been returned.
---
You may also be interested in the following resources: