Use the four-headed arrow to change the order of questions, instructions or other elements on the lesson page: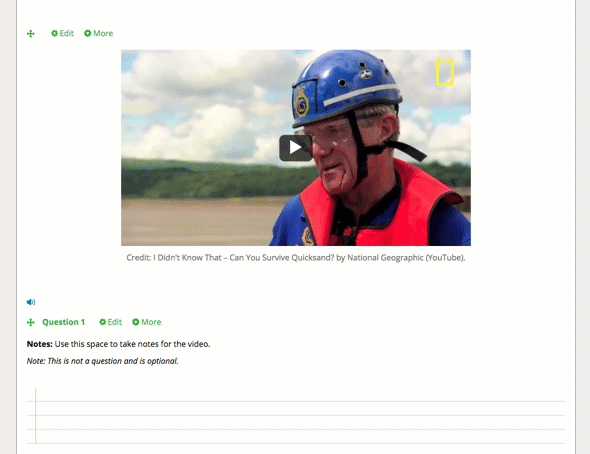 The arrow can be found next to each widget. Click and drag un the page until you see a dotted line. The line indicates where the widget will end up when you let go of the mouse button.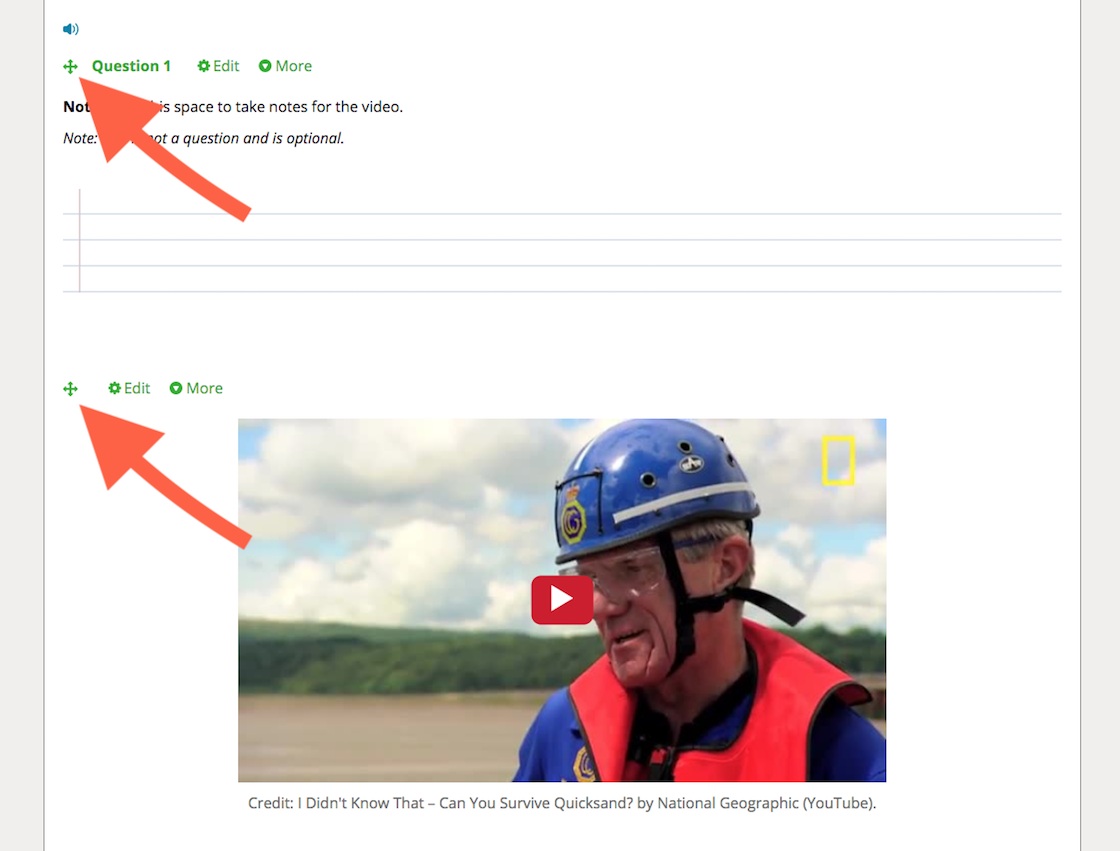 Can I change the 'Question 1' text to something else?
Not at this stage, sorry! Because the numbering adjusts automatically when you change order of questions, it's not currently possible to rename them to something other than 'Question'