Customize and combine your Lessons by rearranging questions and content widgets
You can edit the placement of questions and content widgets in Prepare mode of a Lesson. You can also select and move multiple widgets from one Lesson to another. Question numbers will automatically update as you rearrange them.
Click through to the section you're interested in, or keep reading below:
Rearrange questions and content widgets within the Lesson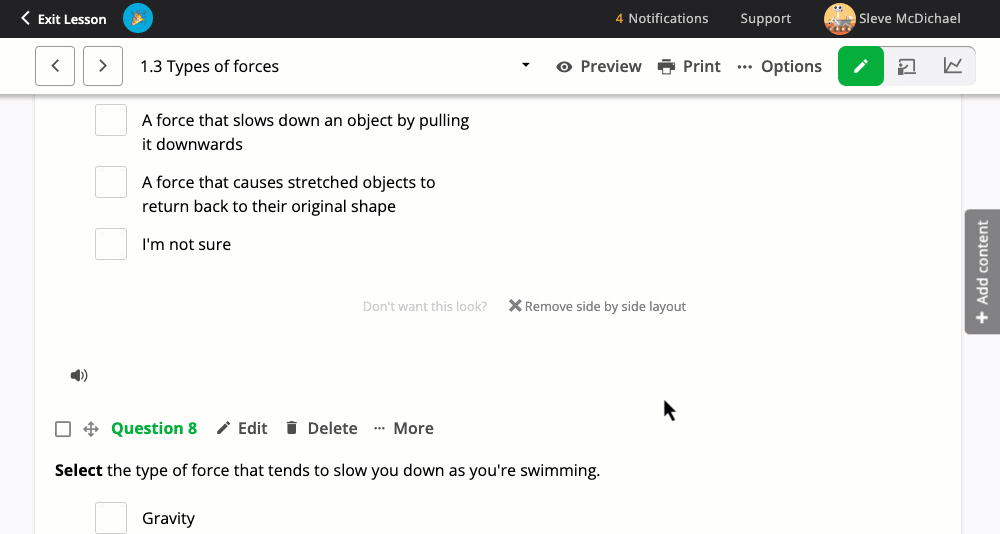 To move a single question or content widget, click and hold the 4-directional arrow button in the top left corner of the widget and then drag the whole block up or down the page until you find the desired placement. The shadowed box indicates where the widget will be placed when you let go of the mouse button.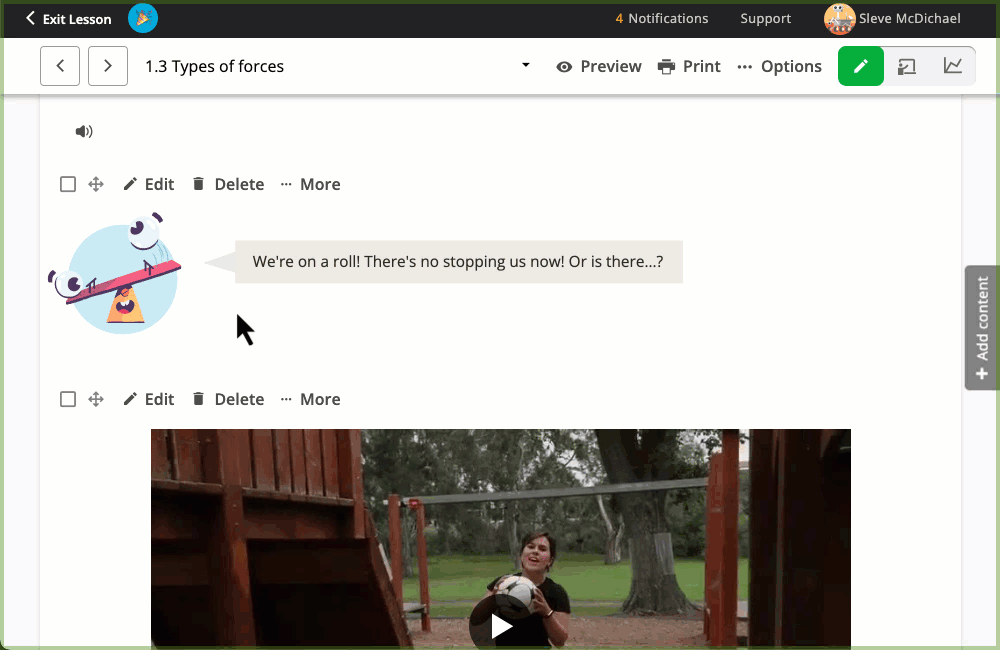 To move more than one widget together, use the tickboxes next to the arrow buttons to select which widgets you want to move. A bulk editing toolbar will appear at the top of your page indicating how many widgets are selected. When you are happy with the selection, click and hold the arrow for one of the widgets and move the whole lot into their destination.
Move questions and content widgets to a different Lesson
Widgets can be cut from one Lesson and pasted in another with a few quick clicks on a single page, rather than copying, navigating to the other Lesson, and then pasted.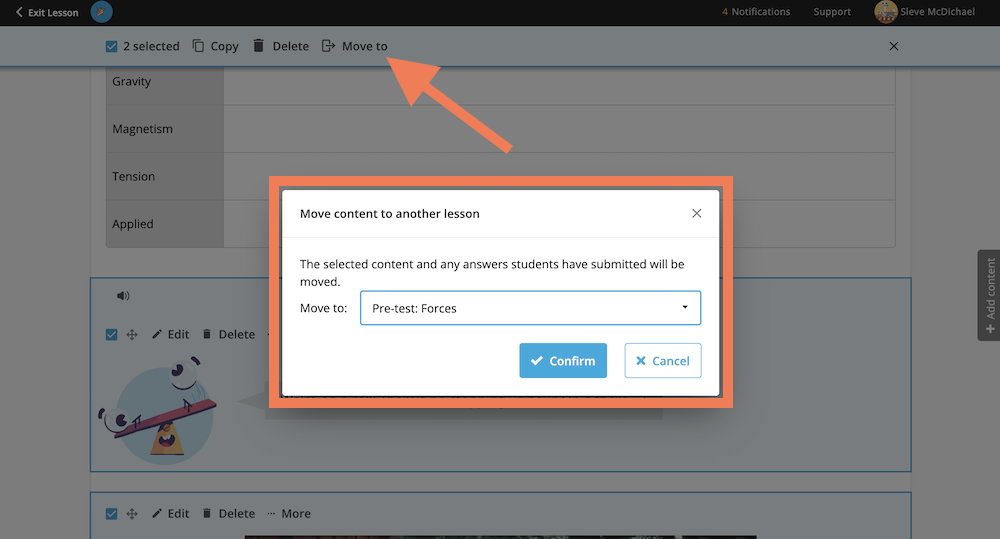 If you want to move a single widget to another Lesson, click its More menu and select the Move to option. To move multiple widgets, select them by clicking their tickboxes and then click the Move to option at the top of the page. A pop-up window will appear asking you to select the Lesson to which you would like to move your widget(s). Click the Confirm button to complete the action.
---
You may also be interested in the following resources: