Only remove a student from a Subject if the student has not completed any work.
When you remove a student from your Subject, all of their work will also be removed from the Markbook. Consider archiving them instead if you need to keep a record of their work.
Warning: Removing a student from your Subject does not delete or reset their account. If the student cannot log in, make sure they are typing their email address exactly as it appears in your Class list, and give them a temporary password to log in.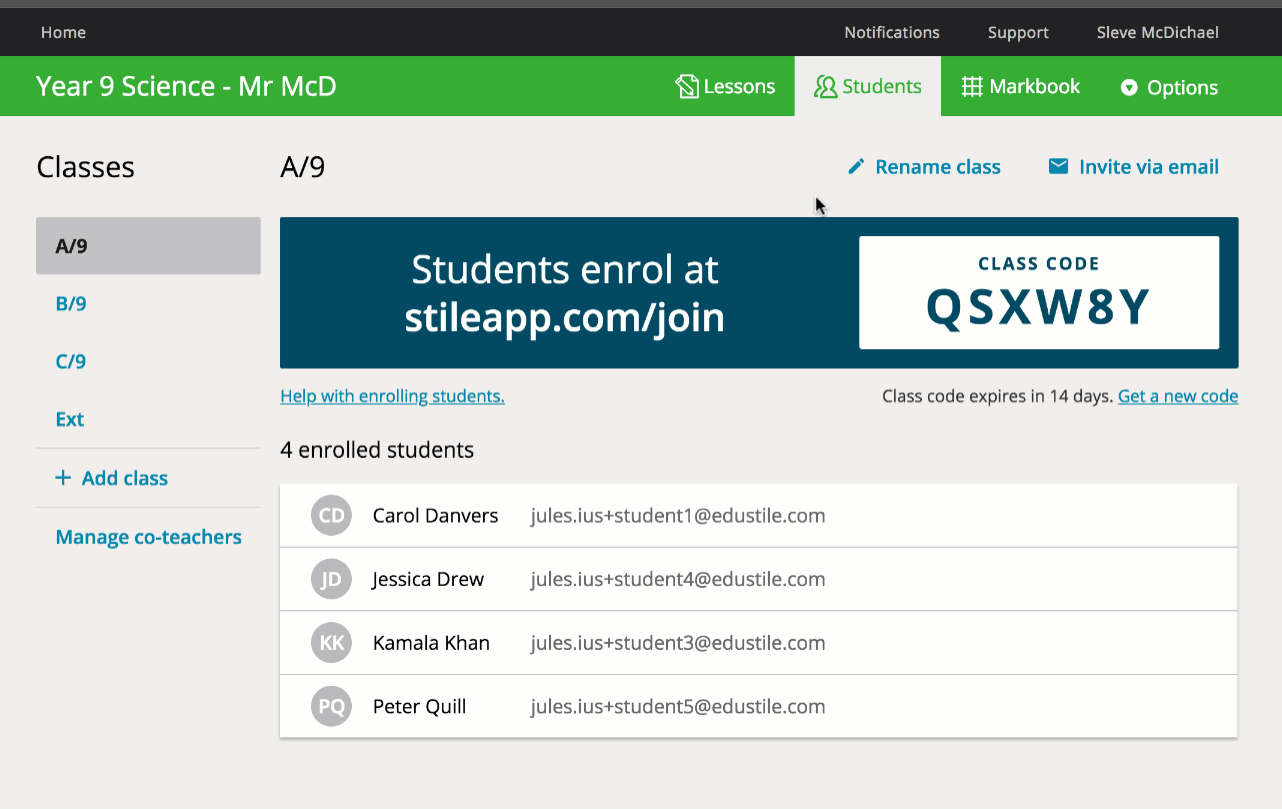 On the Students page, select the Class that the student is currently in.
Hover over the student's line in the Class list to reveal the Remove option.
Click Remove to prompt a warning message. Read the message carefully and then click Remove.
If a student has multiple accounts, contact Stile Support to merge the accounts together. This will preserve all work completed on both accounts.
---
You may also be interested in the following resources: