Each subject can contain multiple classes, or groups of students.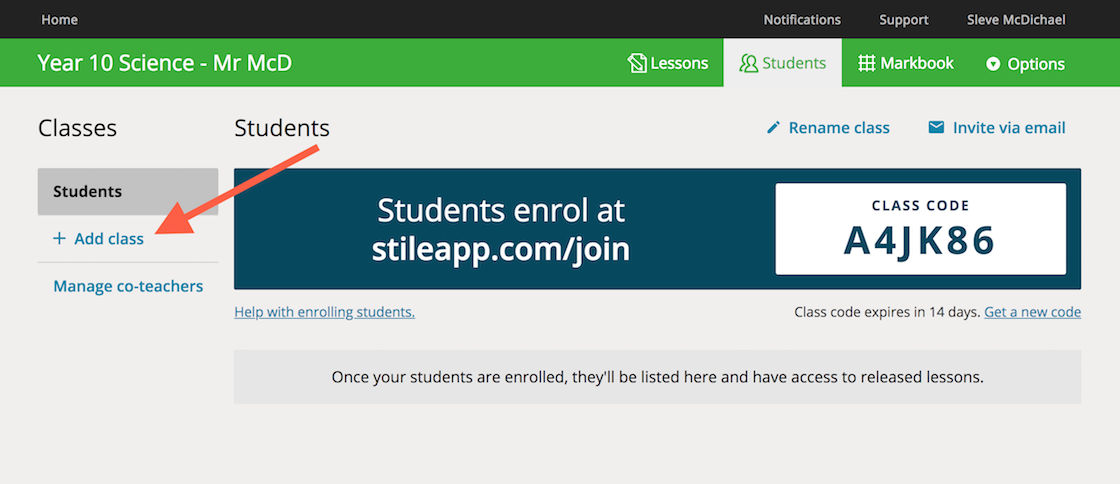 Classes are managed on the Students page. Click on Add class to create a new class.
Note: The "Students" class will automatically change to "Class A" unless it was manually renamed.
Each class has its own, unique class code.
A student can only be enrolled in one class per subject, and can be moved between classes within the subject.
Classes can be renamed, and students cannot see the names of the classes.