The Subject name can be edited by any teacher enrolled in the Subject.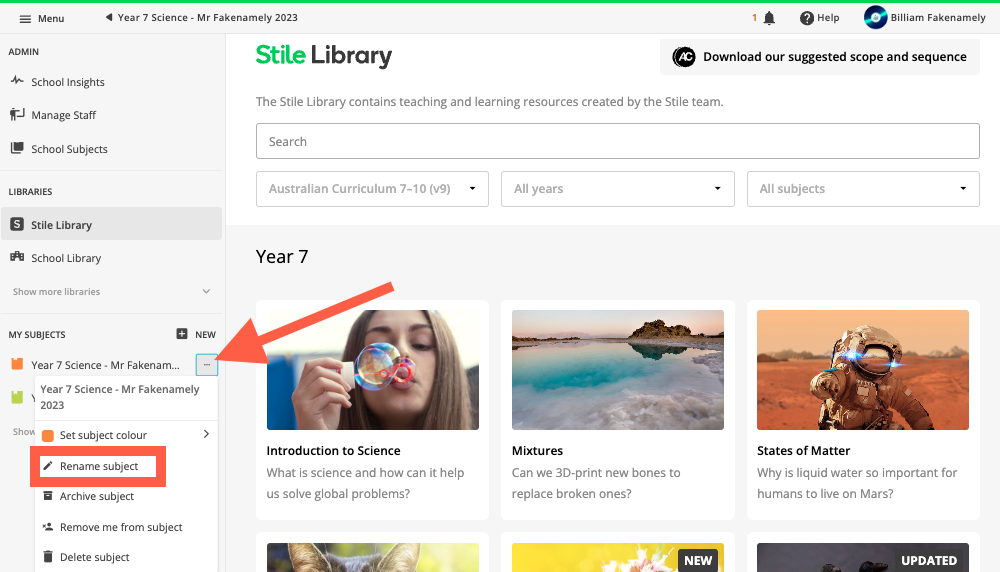 Find the Subject you want to rename in your side menu. Hover over the Subject name to reveal a ... button, which you can click to open a list of options. Click the Rename subject option.

You can also click into the Subject and then click its Options menu in the top right corner. Select the Rename this subject option.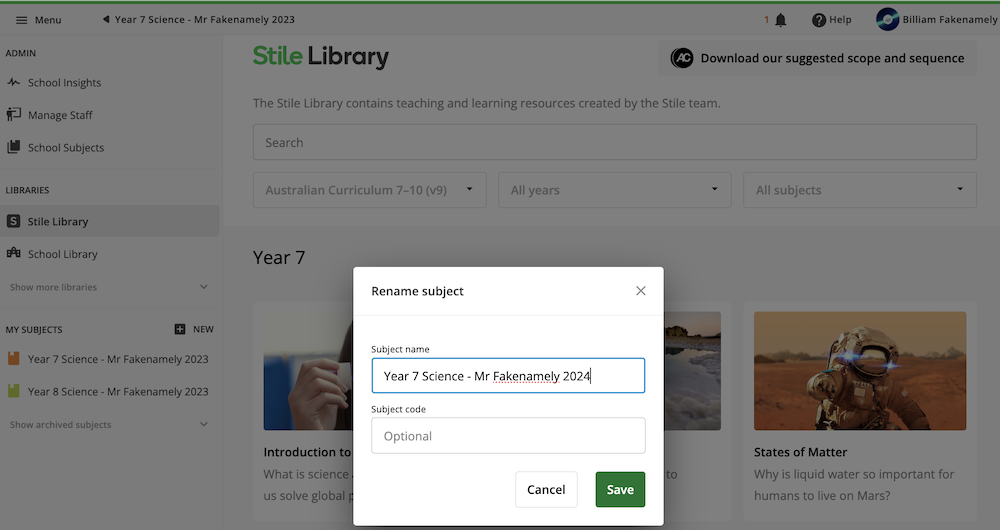 A window will pop up over the page. Type the new Subject name and then click the Save button. The new name will be immediately visible to all students and teachers in the Subject. If the name or the optional Subject code are too long, then the changes may not be applied. Try again with a shorter name or Subject code. 
---
You may also be interested in the following resources: