Releasing feedback sends a notification to the student that the teacher's marks and review are available to see.
Feedback in standard lessons is available to the student immediately. Releasing the answers sends the student a notification and allows them to see the right and wrong marks for each question. Questions with automatic feedback and answers are available to the student immediately after submitting the work.
For Assessments, the student can only see feedback and answers once the teacher releases them.
Feedback can be released either individually or to the whole class.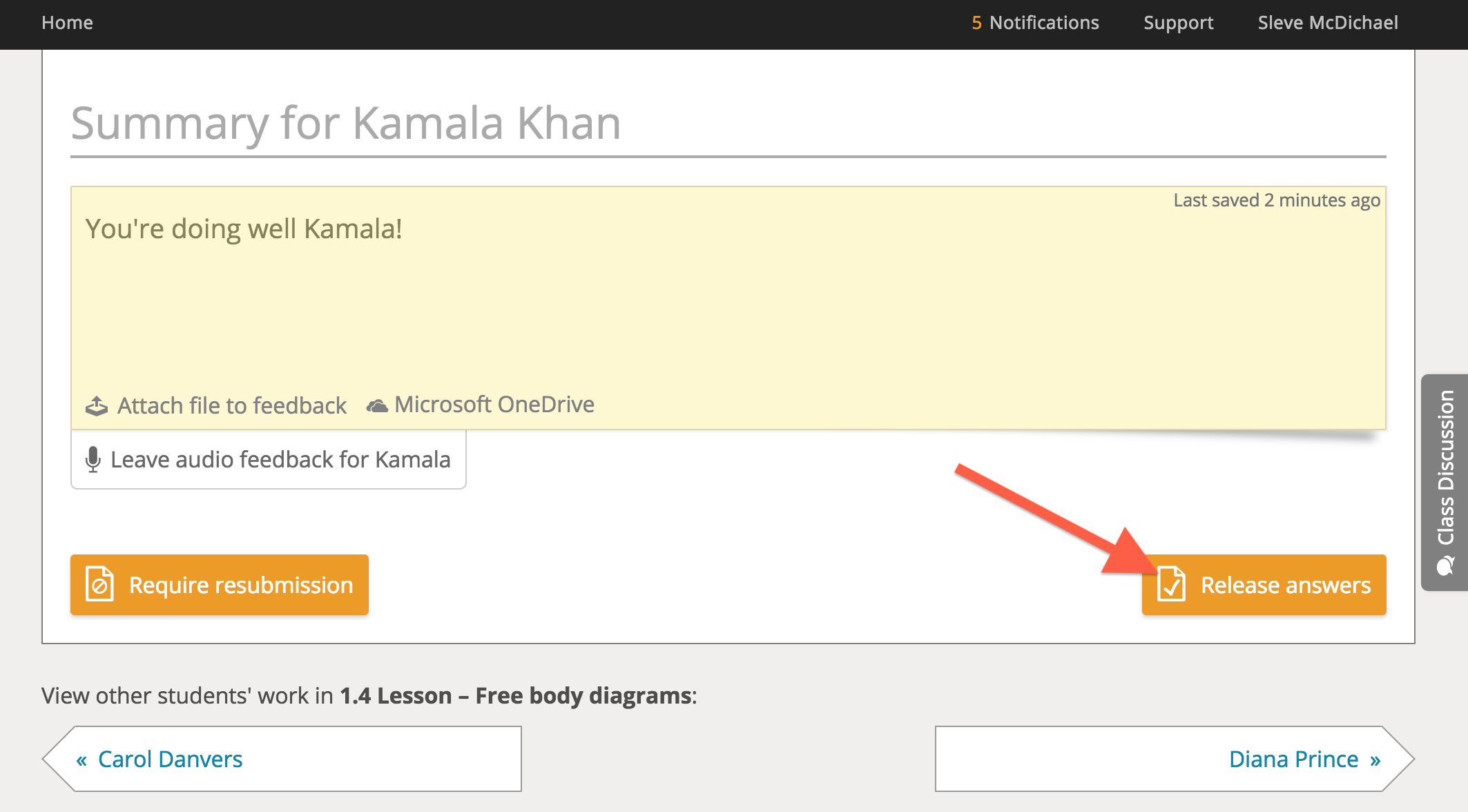 Release feedback to an individual student at the bottom of their lesson. The teacher can also require resubmission by the student if they are unsatisfied with the submitted work.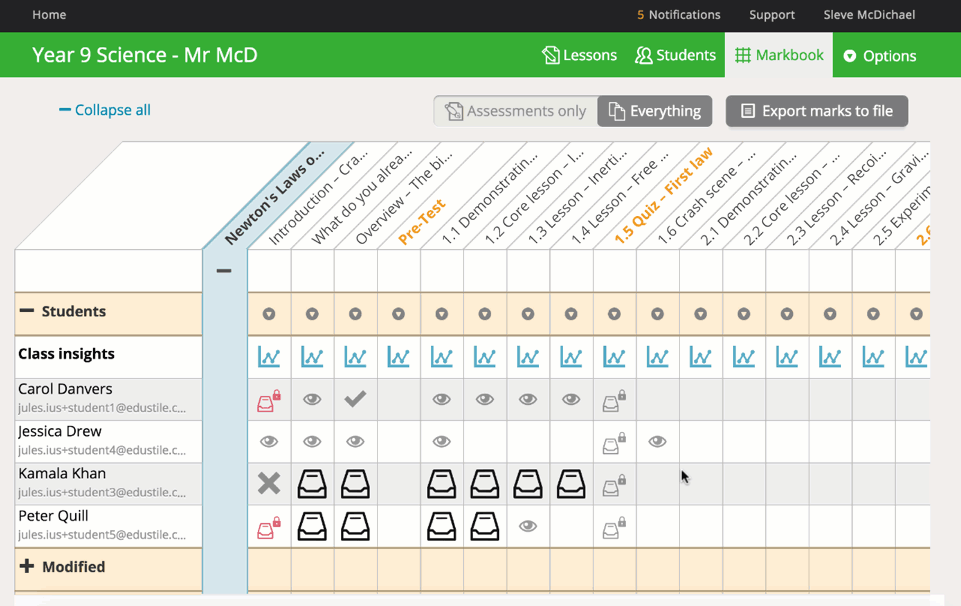 Release feedback and answers to the whole class via the Markbook.
Locate the Class Controls menu within the submissions grid that corresponds with the relevant lesson and class.
Click the arrow icon to reveal the controls and select Release all feedback and answers. The teacher can also request resubmission from the whole class.
Note: Releasing all feedback and answers will only affect submitted and collected student work. Answers will not be revealed on unsubmitted work (marked with an eyeball icon).