The mind map question is a great way to visualise ideas. For example, it could be used to brainstorm and organise arguments in an essay, or to visualise causes and similar concepts, such as the one below on climate change: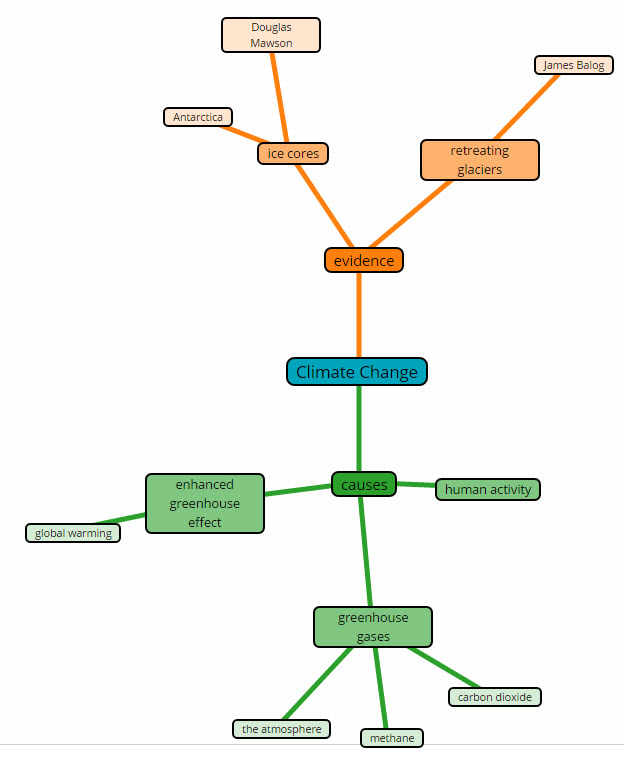 It's possible to get students started with the basic structure you'd like them to follow. In the example above, for example, you could already add 'causes' and 'evidence' to ensure students are on the right track.
Adding more bubbles
You can have up to two sub-categories.
To add more bubbles,
click on the bubble to which you'd like to another level
click on the green 'Plus' icon on the left and
type in a new topic/idea.
The video loop below shows you how that works (it may take a little while to load).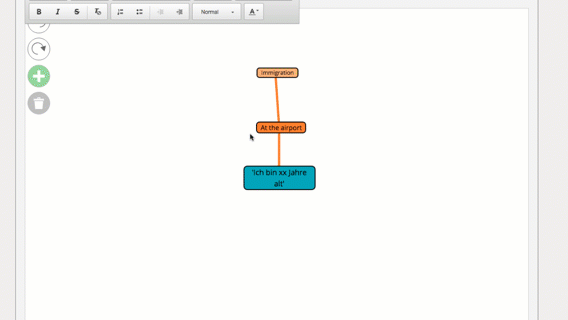 Tips
Try to keep the text in each bubble to just keywords rather than full sentences. They tend to get a little busy with too much text.
You can also drag branches from one bubble to another.  Click on the bubble at the base and drag them to where you want them to go.